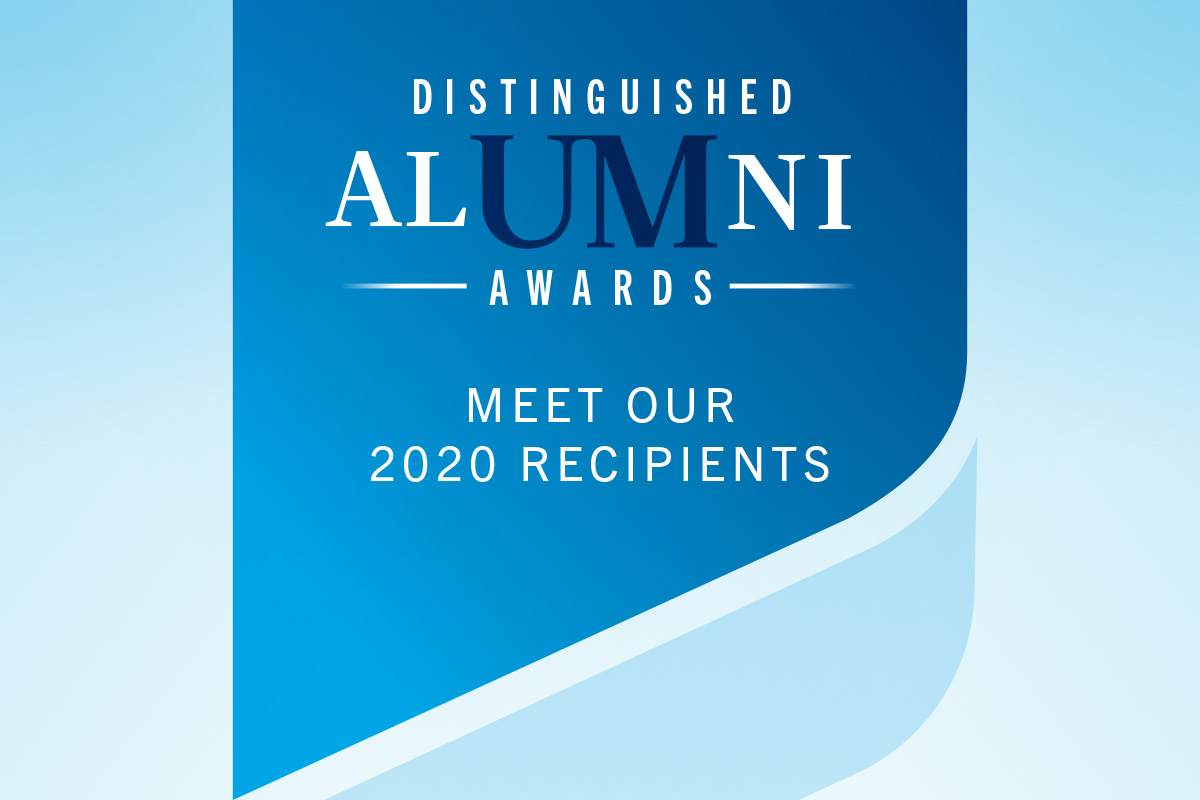 Acting on passion: Meet the 2020 Distinguished Alumni Award recipients
September 29, 2020 —
The University of Manitoba is honouring nine remarkable individuals with 2020 Distinguished Alumni Awards.
For the past 61 years, the Distinguished Alumni Awards have honoured UM graduates whose outstanding accomplishments have inspired people close to home and around the world. For the first time in the awards' history, UM is celebrating multiple recipients in the professional achievement, community service and outstanding young alumni categories.
This year's recipients – whose stories are captured in the new digital edition of UM Today: The Magazine – saw new ways of doing things and embody boldness with their ideas. Moved by their passion, they have made an impact in the fields of medicine, social advocacy, community leadership, business and law.
The recipients of the 2020 University of Manitoba Distinguished Alumni Awards are:
For more information about the 2020 Distinguished Alumni Award recipients, visit UM Today: The Magazine.