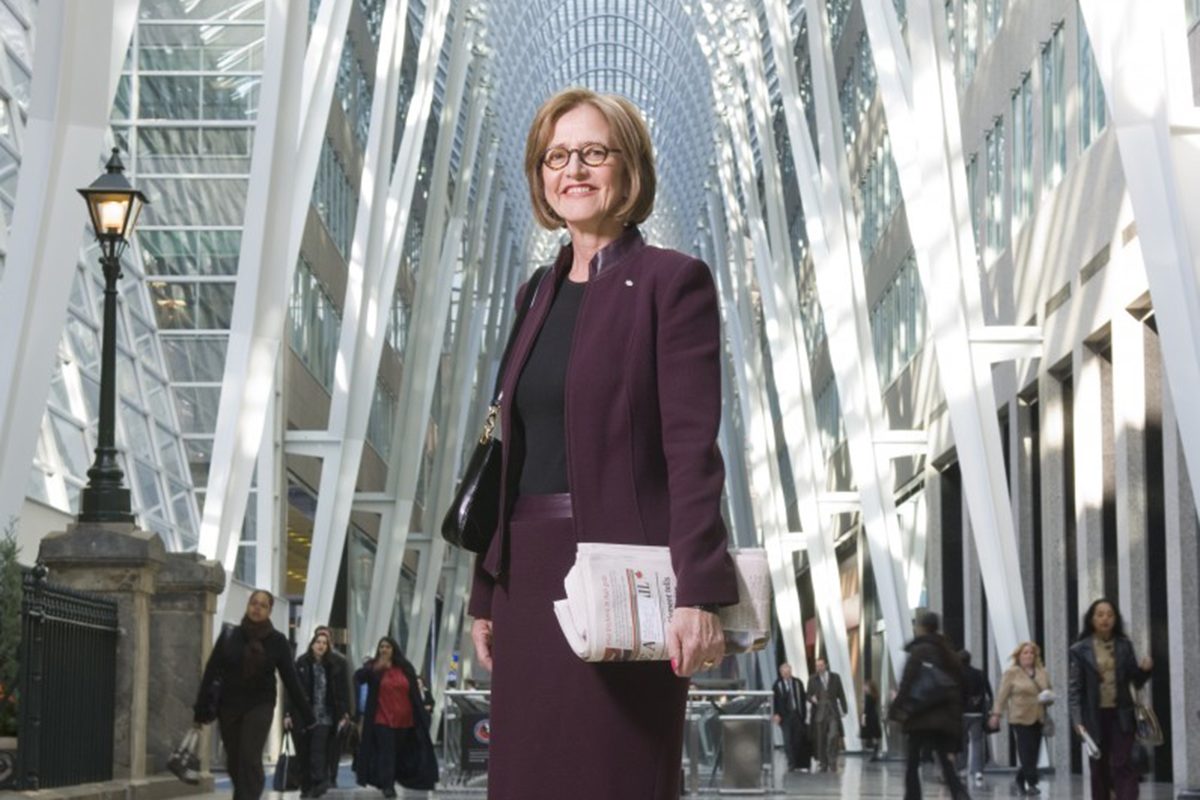 Accomplished U of M grad makes cover of Globe and Mail Report on Business
January 25, 2019 —
The cover of the February 2019 Globe and Mail Report on Business features U of M grad Catherine (Kiki) Delaney [BA/1969, LLD/2011], one of Canada's most accomplished investment specialists.
The Globe asked her about the current state of investment, and how world events are disrupting the economy and making good investment choices more difficult. In the article, she noted: "From a macro point of view, it is much tougher. You've got political forces that can change day by day and tweets that influence the market. It's highly unpredictable."
Delaney has thrived in the investment business for more than 31 years and has played a strong role in her community. She began her career as a sales assistant at Merrill Lynch, later becoming executive vice-president at Guardian Investment Counsel and then a partner at Gluskin Sheff & Associates Inc.
In 1992, Delaney founded C.A. Delaney Capital Management Ltd., an investment counselling firm directed at private wealth. It has become one of the leading investment counselling firms in Canada and one of the most recognised firms in capital markets in this country.
Delaney Capital Management encourages the ethic of giving to charitable causes by matching employee gifts and by stressing the importance of community involvement. The firm is a major supporter of not-for-profit groups in the areas of health, culture and women's and children's issues including organizations such as The Pier 21 Society, The Famous5 Foundation, LEAF – The Women's Legal Education and Action Fund Foundation, Canadian Women's Foundation, Trails Youth Initiative, The Avenue Road Arts School, and many others.
The Globe noted: "Throughout her career, she's been a trailblazer for women on Bay Street, and her firm—Delaney Capital Management, started in 1992—is known for investing based on fundamentals, not hot trends. One of Delaney's best moves was buying Constellation Software stock at $17. In January, it was trading at more than $800."