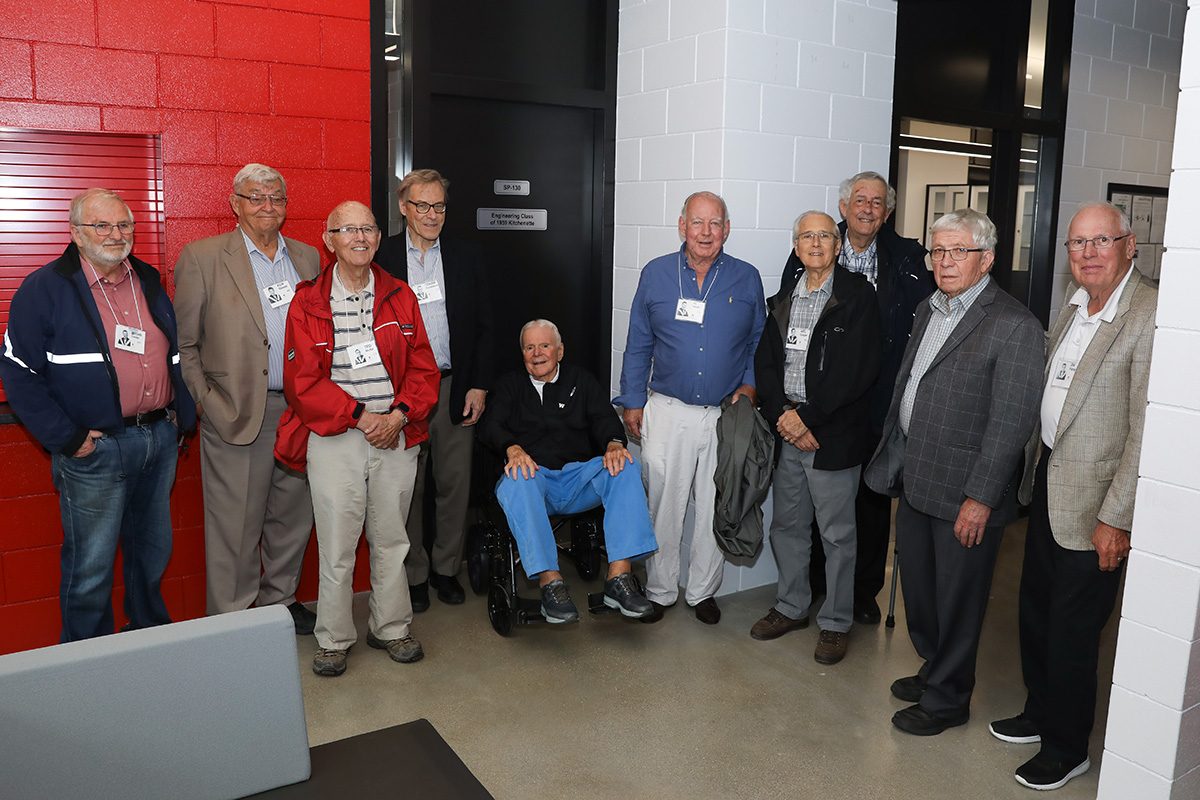 A legacy 60 years in the making
November 15, 2019 —
When Don Whitmore and Ken Bailey graduated from the Faculty of Engineering in 1959, they could scarcely imagine how much the campus would change in six decades – or that their philanthropy would play a role.
The two grads and their classmates have stayed in touch, and reconnected for milestone reunions since graduation. This year, the Engineering class of 1959 celebrated its 60th reunion.
"We have really enjoyed visiting campus for our reunions over the years and watching how things have changed. It's always something to look forward to," said Bailey [BSc(ME)/59].
After learning about the planned new Stanley Pauley Engineering Building, Bailey and Whitmore [BSc(CE)/59, LLD(Hon)/10] proposed a class initiative to raise funds toward the construction of the new building.
Together, the class directed more than $80,000 towards the project, giving students and faculty a state-of-the-art space to conduct innovative work and pursue discoveries in many engineering disciplines.
This is the class's second gift: The group came together in 2009 for their 50th milestone reunion and established an endowed fund to support mentoring opportunities for engineering students. That fund, along with the class's support for the Stanley Pauley Engineering Building, will bring their collective individual commitments to over $100,000. If earlier personal donations from Engineering Class of 1959 members and their corporate alma maters were tallied, their total funding support for the University of Manitoba would approach $1,000,000.
When it came to how to leave their class legacy in the Stanley Pauley Engineering Building, the class knew they wanted to name something that would impact the student experience and leave a message of encouragement for future students. That's how they came to support the Engineering Class of 1959 Kitchenette, a feature that was included in the building design after close consultation with students.
A Homecoming to Remember
While the class started organizing their Stanley Pauley Building fundraising efforts back in 2017, their 60th reunion and grand opening of the new building made the perfect occasion to come together and celebrate the impact of their giving. This September, the class of '59 alumni had the opportunity to walk the halls of the building made possible in part by their generosity.
"We're very pleased to see the quality of the new facilities and are assured that students and researchers will be able to accomplish much in the new space. The engineering profession has truly come a long way since our graduation – its advance is really very exciting," said Bailey.
A private tour of the new building – led by current students that will benefit from the new labs and design spaces – was a unique opportunity to learn about students' projects, team competition successes and share their evident enthusiasm.
It was a fantastic experience," said Bailey.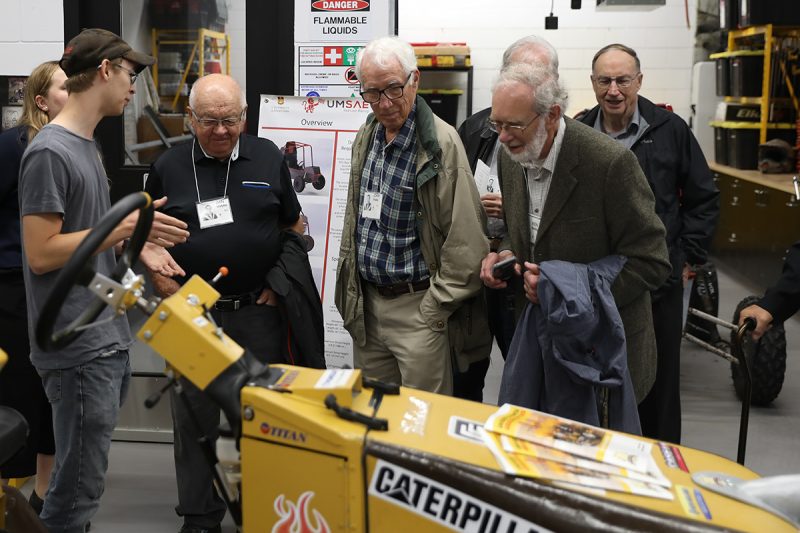 A Time To Give Back
"We remember our time at UM fondly, and have benefited from the education we received. Now it's our turn to give back. We all contributed what we could. In the end it really does add up. It shows what we can accomplish when we all come together. It has to start somewhere," said Whitmore.
It Takes All of Us
The Engineering Class of 1959 joins over 25,075 UM alumni who have contributed to the Front and Centre campaign to date. For more information on how you can take your place, visit the Front and Centre website.