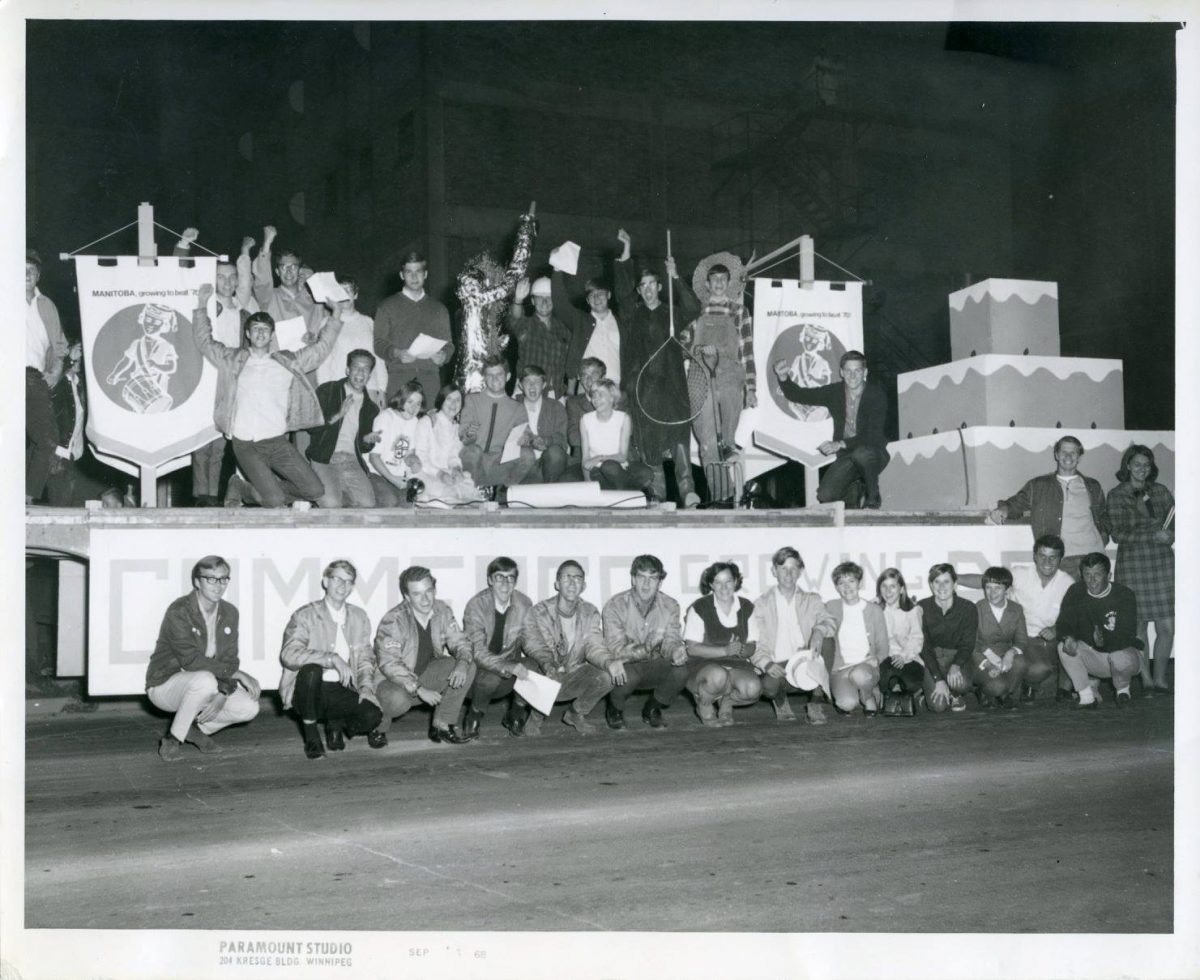 50 years of connection
Commerce Class of 72' creates lasting legacy
September 12, 2022 —
"It was a small faculty and people got to know one another. This is the glue that held us together."
Asper alum Don Keatch [BComm/72], feels the collegiality and strong connection within the Commerce class of 1972 is thanks to the small number of students in the program at the time.
"Old friends often lose track of each other, but I think we had a nucleus of people who knew one another and stayed in touch," said Keatch. "When I look back at the class list of the people, out of the 105 graduates, we still have active track of about 70."
Keatch is a member of the organizing committee for the Commerce class of 1972's 50-year reunion. He can also claim a unique connection.
"I met my wife Sheila in second year Commerce," said Keatch. "Since then, we have made a home in Winnipeg and raised a family that now includes grandkids here and in the Maritimes."
Not only has the class of 72' resulted in marriage, children and grandchildren as in Keatch's case, but the class connection also resulted in a strong and growing level of support for future Asper School of Business students.
In 1997 at the 25th Class of 1972 reunion, the group decided they wanted to use their strong connection to give back. Alum Stu Breckon [BComm/72], said the group wanted to find a way to give back to the faculty that meant so much to them.
"The classmates decided that having the reunion was great, but it was also time we started thinking about giving back by creating a scholarship fund for future Commerce students," noted Breckon. "By the end of the 25th reunion, $34,000 was raised thanks to donations from the alumni that attended."
The first award under the fund was given in 2001 in the amount of $1,000 and the scholarship awards have continued annually since then. According to the reunion site, since 2000, 67 Asper School of Business students have received awards with more than $77,000 given.
"Our Class of '72 Scholarship Fund is by far the largest class fund at the Asper School. It is something our class should be very proud of," said Breckon.
Most recently, in 2021, the Class of '72 Scholarship Fund awarded six students with $11,000 worth of scholarships. This included an award of $2,000 named after Dr. John Mundie, Asper Dean Emeritus and Senior Scholar who passed away on April 23, 2020.
Keatch noted that it was important for the class to honour Dr. Mundie through this fund.
"Dr. Mundie was a great man," said Keatch. "He was Dean of the School at the time and was so supportive of our class. And he attended all our all our reunion lunches and events up until he passed away."
The first John Mundie scholarship was awarded to third-year Commerce student Lauren Bartlett. Bartlett, a guard with the University of Manitoba Bisons Basketball team, is honoured to have received the scholarship.
"I am inspired by the ongoing commitment of the Commerce Class of 72' to support students in the Asper School of Business," said Bartlett. "This scholarship will allow me to focus on my academics and athletics this upcoming school year."
—
The Commerce 72' 50th year reunion takes place from September 16-18, 2022 and involves a range of activities including a classroom event on Friday at the Drake Centre with Bruno Silvestre, Dean of the Asper School of Business, Jerry Gray, Dean of the Asper School of Business from 1996-2004, Professor Emeritus Fred Starke and Senior Scholar Walter Good. The Friday "class" will be follow by a reception which will include Dr. Michael Benarroch, UM President, and former Dean of the Asper School of Business. Saturday events will include city tours and a lunch, capped off with a reception at the Niakwa Country Club to celebrate the 72' Class and its Scholarship.
—