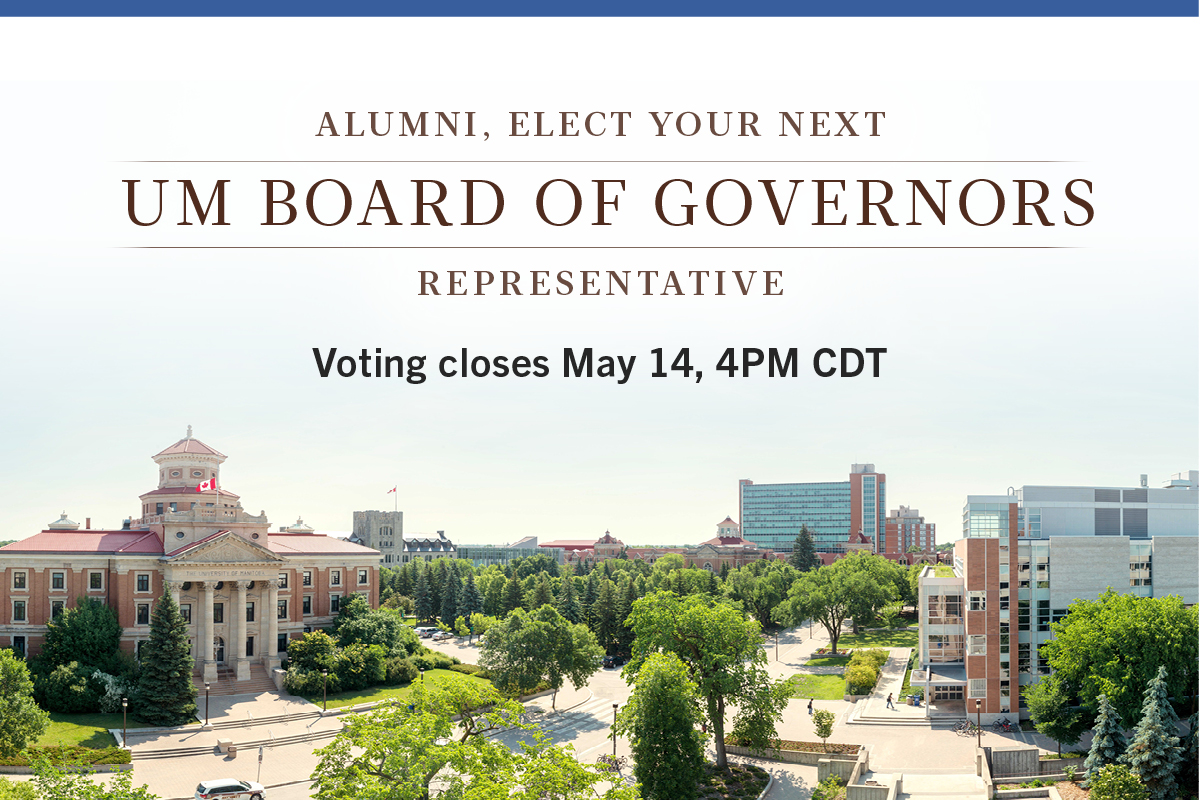 5 reasons to vote for the alumni BOG representative
Alumni, cast your ballot by May 14!
April 14, 2021 —
Voting is now open to elect the next alumni representative on the University of Manitoba Board of Governors. All alumni are eligible and encouraged to vote – and there are many reasons why you should!
Make your voice heard. Alumni like you have a unique perspective on UM and its role in our world. This is your chance to vote for a fellow grad who will represent you.
Support your fellow alumni. This year, there are 11 diverse and accomplished graduates up for election.
Vote anytime, anywhere, online. The election this year is fully digital, making it easy to cast your vote whenever and wherever you are in the world.
Help define UM's future. During the COVID-19 pandemic, UM has experienced incredible change and growth: from higher enrolment to digital innovations in teaching, learning and research. This is an exciting time to help define the future of your alma mater.
Make a difference in the lives of students and our community. As a former student and current grad, you know the impact UM can have on campus and beyond. That's why it's important for alumni to have a voice in UM governance.
Inspired to cast your virtual ballot? Visit the election webpage by May 14, 2021 to submit your vote.