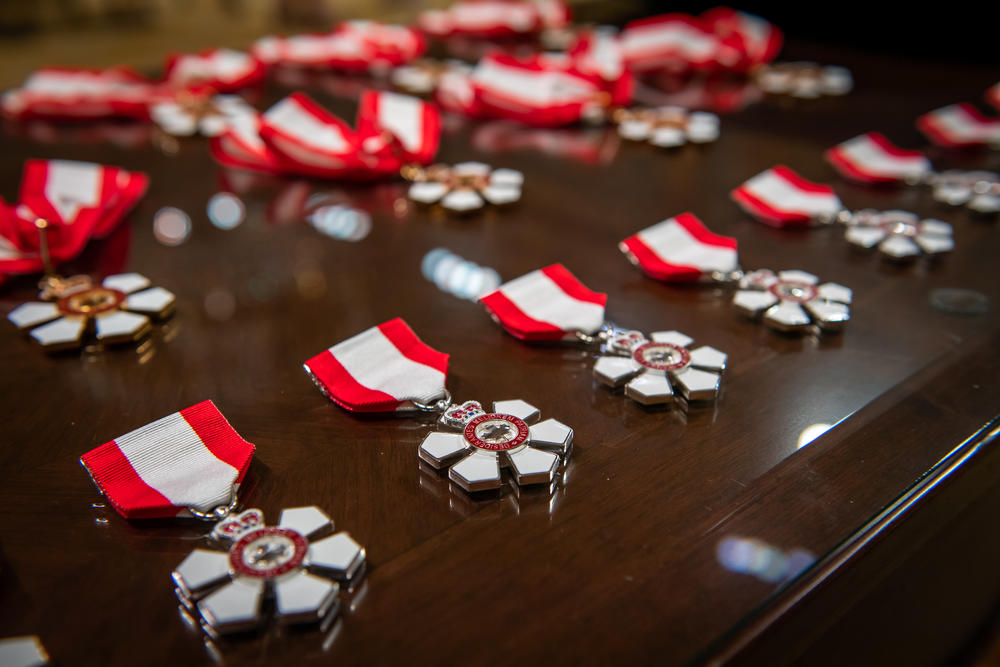 10 Members of UM community appointed to the Order of Canada
July 5, 2022 —
On June 30, Her Excellency the Right Honourable Mary Simon, Governor General of Canada, announced 85 new appointments to the Order of Canada and 4 promotions within the Order.
They will be presented with their insignia at future investiture ceremonies at a date to be determined.
The Order of Canada was created in 1967, by Her Majesty Queen Elizabeth II, to honour people whose service shapes our society, whose innovations ignite our imaginations, and whose compassion unites our communities.
The new list includes 10 individuals from the UM community, including alumni, faculty and friends.
New Officers of the Order of Canada include:
Naomi Sara Azrieli, friend and donor of UM – for her leadership in business and for contributing to health care, science, education and the community through her family's foundation.
The Honourable Ethel Dorothy Blondin Andrew, friend and UM donor – for her long-standing advocacy of northern and Indigenous people, languages and culture, at all levels of government.
New Members of the Order of Canada include:
Jamie Anderson, friend and UM donor – for his leadership in Canada's investment banking sector, and for his far-reaching volunteer service in youth education and mental health.
Gérard Jean, [BA(LatPh)/68] – for his contributions to raising the profile of Franco-Manitoban song in Canada and within the Francophonie.
Sister Margaret Mary Hughes, [AssocEd/70, BA/73] – for her leadership of Rossbrook House and for her commitment to youth in Winnipeg through education, social justice and reconciliation initiatives.
Sandra Pitblado, [LLD (Honorary)/17] – for supporting Canada's performing arts through her passionate volunteerism, beloved mentorship and generous philanthropy.
David Nicholas Rush, professor in the department of internal medicine in the Max Rady College of Medicine, and UM donor – for being one of Canada's leading kidney transplant clinician-scientists and for his seminal work on the mechanisms underlying graft rejection.
Jacques Jean Meor Shore, friend and UM donor – for his numerous professional and volunteer contributions as a distinguished lawyer and negotiator.
Germaine Therese Warkentin, [MA/65] – for her lifelong devotion and contributions, as a visionary scholar and educator, to the global history of the printed book.
Michael West, [BSc(MEd)/73, MD/73, PhD/80], UM professor emeritus – for his leadership and advancement of innovative technologies as the former head of neurosurgery of the Winnipeg Regional Health Authority.