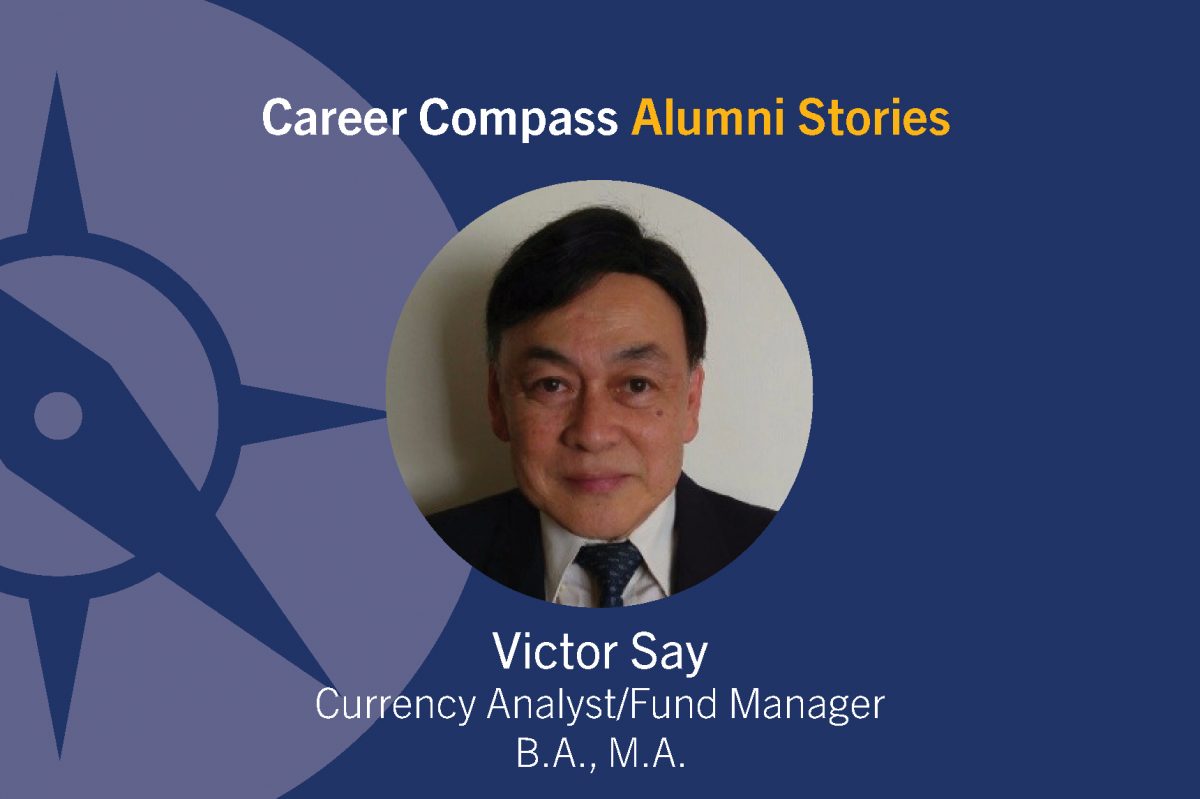 Victor Say Economics Alumni
Briefly, tell us about your job. What do you find most rewarding? What are your greatest challenges within this profession?
I am a currency analyst as well as a fund manager. The most rewarding part of my job is making the right calls on the market and generating profits for clients. The most challenging part is keeping abreast of the changes to the market and timing when to get in and out of the markets.
What experiences and activities helped you to map out your career pathway?
My late mother worked in a bank and often brought me to her office. That sort of mapped out what I wanted to do after graduation.
As a student, did you see yourself in your current career? What stayed the same and/or changed?
My mom worked in the current accounts department of the bank so I was leaning towards that. However, after taking courses in banking and financial markets, I realized that being a foreign exchange trader was more my cup of tea. I stayed on as an foreign exchange trader for 12 years then moved into private banking.
What advice do you have for students who are interested in pursuing a degree in economics?
I believe that an economics degree has equal opportunities to an engineering or commerce degree. The degree helps you to get your foot into the door but it's your performance after that really matters.
What job search advice do you have for students and recent graduates?
During the late 1970s and early 1980s, there were decent job opportunities, but looking for them was somewhat challenging as we did not have the internet back then. My first job was as a treasury executive in a shipping company which I took because I believed it would open the door for me when applying for a banking job. True enough, an opportunity came up seven months later and I stayed in that industry since. So my advice is to take whatever job that comes your way as it will open the door for the one that your prefer.
Tell us a fun fact about your career path.
Initially I traveled a lot for work. I was sent to different branches throughout the world and met business leaders which helped further my career.