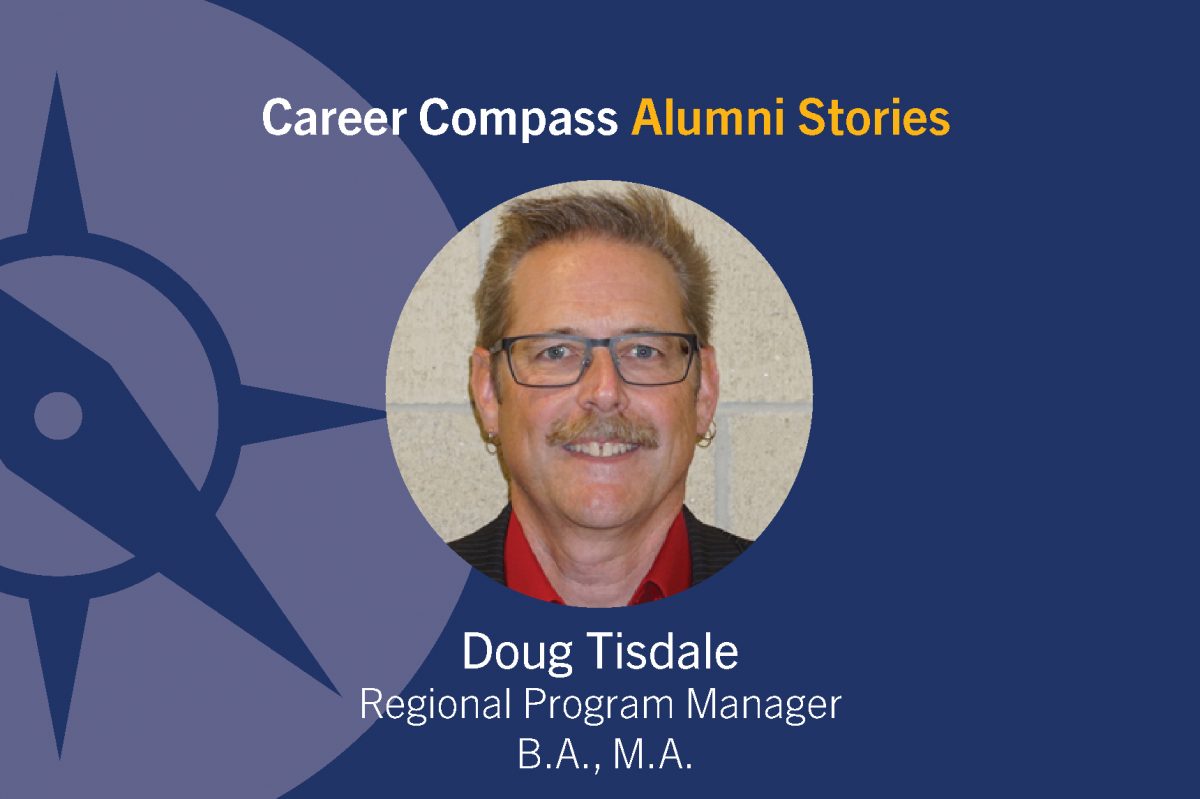 Doug Tisdale Economics Alumni
Briefly, tell us about your job. What do you find most rewarding? What are your greatest challenges within this profession?
My job as a regional program manager with the federal government involves implementing new and existing programs in a corporate and/or operational environment. This includes leading a team of officers and dealing with human resources issues such as performance assessment, setting individual and team objectives, developing work plans, dealing with grievances, delivering disciplinary decisions as well as recognizing excellent achievements and contributions.
Some of my greatest challenges include working through competing interests of our various stakeholders and partners and gaining consensus in order to move initiatives forward. Additional challenges are generational issues as they relate to staffing and performance expectations. Continual organizational change within the federal government and within my specific agency also makes the work very challenging. As a manger, it is my responsibility to implement organizational changes, gain the support of my personnel and deliver results to internal and external clients while ensuring good governance and stewardship.
What experiences and activities helped you to map out your career pathway?
Diverse professional opportunities that arose within the federal government were the main influences on my career path. My profession as a public servant provided me with the opportunity to branch out and experience some very different occupations. This allowed me to pursue further education and develop expertise in areas that were previously unknown to me.
As a student, did you see yourself in your current career? What stayed the same and/or changed?
As an undergraduate student I did not really know what type of career I wanted to get into so I didn't envision myself in my current career. After high school I was working full time in a science based job when I decided to pursue an education in economics. I began working for the federal government as a casual employee while still attending university.
As I was doing my graduate degree I knew I would probably stay with the federal government in some capacity, but I never envisioned working in my current department. Although my university degrees have not always been directly related to all positions I have held with the federal government, the skills and competencies I learned while attending university have definitely allowed me to succeed, especially as a regional manager with the federal government. I refer to oral and written communication skills, critical thinking, independent judgment and ethical decision making and a sound understanding of local, national and international issues.
What advice do you have for students who are interested in pursuing a degree in economics?
I would advise students to get to know their professors. Don't be afraid to approach professors with questions, problems or issues. Professors are encouraged by and interested in students who take an active interest in learning and excelling in their field. Many of these educators will become your colleagues and mentors in the future.
What job search advice do you have for students and recent graduates?
Don't discount any potential jobs without doing thorough research to determine exactly what is required and involved with the job. You may find a field to work in that isn't exactly what you envisioned or studied in university but the skills and competencies you developed during your studies will serve you well and open up all kinds of opportunities you never considered.
Tell us a fun fact about your career path.
My career path was almost entirely unplanned. I seized opportunities as they arose and I took chances by moving into unknown positions because they provided me with challenging work, allowed me participate in continuous learning and ensured that my professional life always stayed fresh and interesting. One of the reasons I've stayed with my current department is because my daughter thinks my work is pretty cool! These are some of the reasons I volunteered to participate as a career mentor.