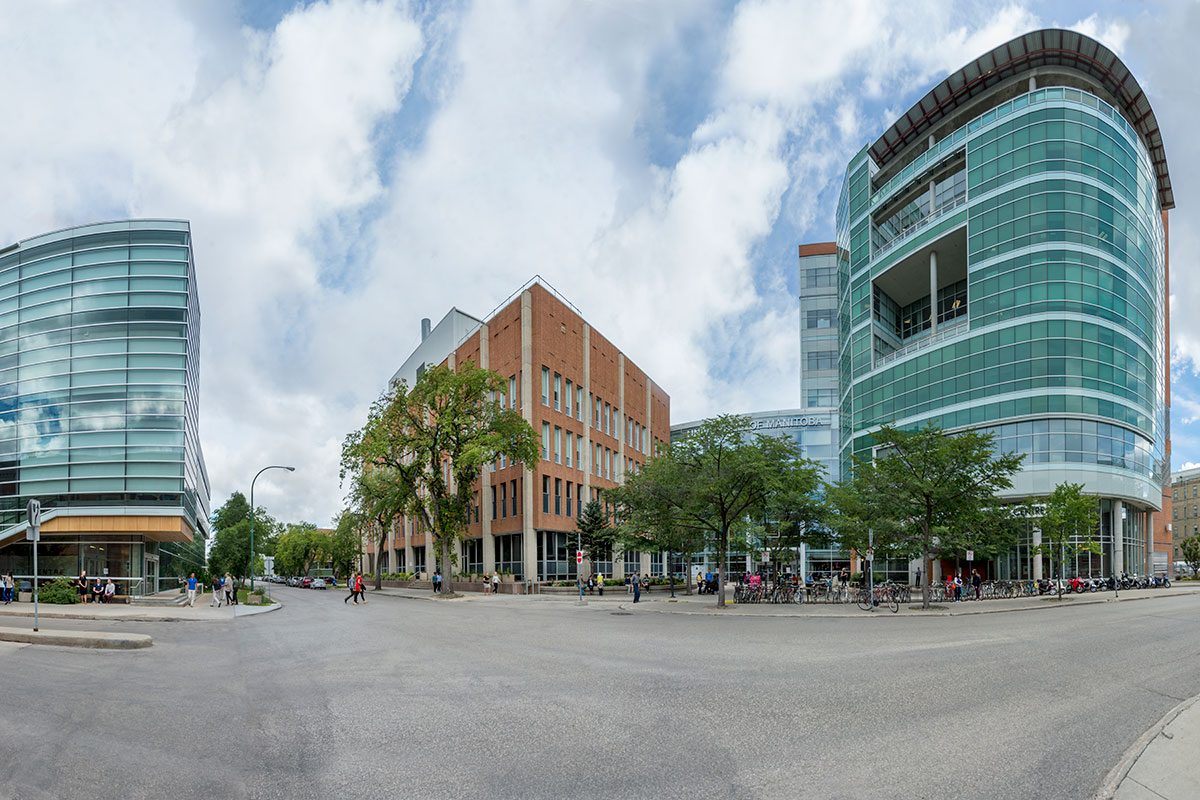 Undergrad Research Opportunities at Bannatyne Campus
November 16, 2020 —
Are you considering a career in medical research? Are you an undergraduate student unsure of how to apply or what paid research opportunities are available at Bannatyne? There are so many interesting specializations including cell biology, environmental epigenetics, physiology, immunology/virology, epidemiology, and nanotechnology to mention a few!
Research can have a profound impact on medical advancements, enhancing quality of life and saving lives. Did you know this can all start as an undergraduate? Career Services, in collaboration with Professors from various science specializations, are coming together to discuss Undergrad Research Opportunities at the Bannatyne Campus. Attend this virtual event with us on November 26 at 2:30 pm to learn more about the countless opportunities open to undergraduate students. Register on careerCONNECT today.
Through undergrad research experience you can explore your interests, test drive your career ideas and learn more about a specific specialization.
Here's what previous undergraduate student researchers, Ally Farrell and Tushar Upreti have to say:
What research project/s have you been involved in?
Ally: My first summer research project was in the McManus lab studying chromosome instability (CIN) in Colorectal and Ovarian cancers. I did data analysis for an MSc student.
I completed an honors project (BGEN 4010), focused on investigating the combined impact of CIN and genotoxic stress on the molecular origins of high-grade serous ovarian cancer. I'm now working as a lab assistant, doing optimization experiments.
Tushar: My first research opportunity was with Dr. Steve Whyard in the Faculty of Science to work on developing species-specific dsRNA to control Flea Beetle population. I also worked with Dr. Hagar Labouta in the College of Pharmacy synthesizing and characterizing Gold Nanoparticles for later use in cancer diagnostic and therapeutic studies.
How have these experiences supported your learning?
Ally: The feedback I received from Dr. McManus and the other lab members about my scientific writing and research skills was immensely helpful and reflected in the grades I received. I entered the 2019 undergraduate poster competition through my work and won 1st place in the health sciences category.
Tushar: I contributed to three papers and first authored one. The College of Pharmacy and Dr. Labouta facilitated an environment that allows young researchers like me to explore their interest in the field and contribute groundbreaking research to the scientific community.
What would your advice be to future undergraduates applying for research positions?
Ally: Research will help you identify your interests in areas that you want to continue working in. It helps you grow your network and spread your name. Do not let the fact that you are less trained stop you from applying. Research will help you build this experience.
Tushar: Research gives you different opportunities and teaches your time-management and critical thinking. It will help you build your CV so try research.
Don't miss out on this opportunity to gain essential information on the application process, when to apply, ask questions to professor and learn why undergraduate research can open a lot of doors for career paths both in and outside academia.
To learn more about all the Career Month events check out the Career Month calendar and register on careerCONNECT your one stop to access information on all Career Services' events.