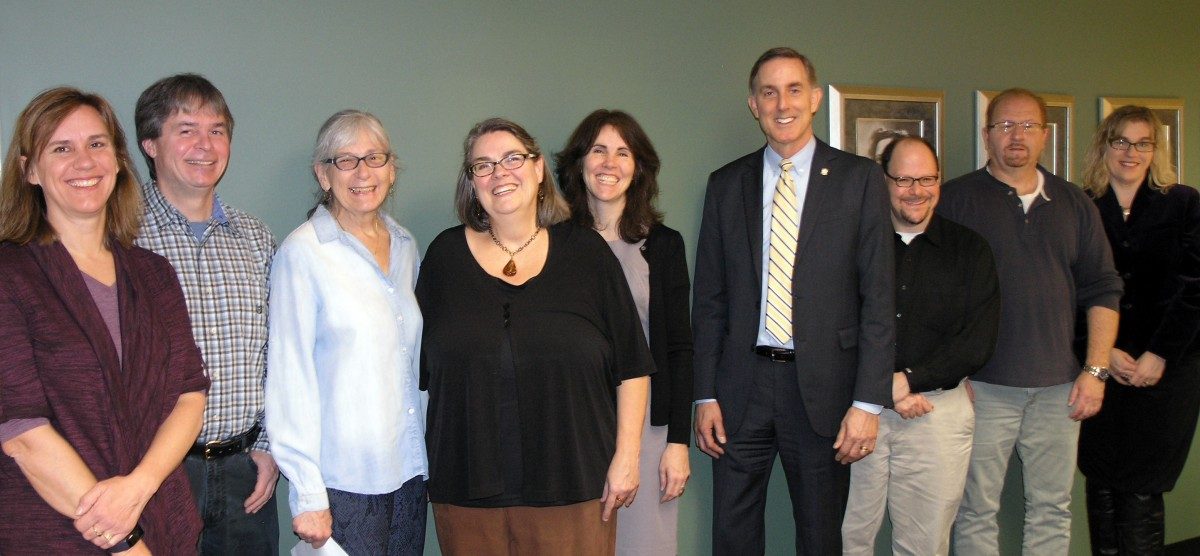 Travel and expense improvements underway
Steering committee requests additional feedback from university community
January 24, 2017 —
The Travel and Expense Management Steering Committee has been busy working on improvements to the university's current travel and expense systems. The committee, chaired by Kelley Main, department head and associate professor of marketing, Asper School of Business, consists of six academic staff, the Vice-President (Research and International) and the Comptroller. Support staff are resource members, assisting in administering the project.
Since September 2016, when the steering committee was established, it has conducted three focus groups, collecting recommendations on how to improve the travel and expense policy/procedures and processes. The steering committee has also reviewed the U15 travel and expense policies and practices, with findings available online here.
The steering committee is currently requesting broader feedback from members of the university community with experience with the travel and expense policy, procedures and Concur.
"Your input is important to this work," says Janice Ristock, Provost and Vice-President (Academic), and a sponsor of the steering committee. "We welcome suggestions and recommendations from all of our colleagues, so that our approaches are relevant and well informed."
Recently, as a result of the collective bargaining process with the University of Manitoba Faculty Association (UMFA), the U of M made a commitment to provide administrative support to UMFA members for travel booking and expense management systems (CONCUR).  Subsequently, Ristock and Joanne Keselman, Interim Vice-President (Administration), have asked the committee to deliver recommendations designed to address this commitment.
"Improvements are underway and immediate and long-term work has been mapped out, but this is a large-scale, multi-stakeholder engagement project, and we appreciate your help," adds Ristock.
Feedback can be submitted in these ways: a direct email to the chair of the committee, Dr. Kelley Main, or any member of the steering committee (see list below); an email to travel [dot] review [at] umanitoba [dot] ca; and/or anonymous feedback through the project website.
For those wishing to participate in the next focus group, please indicate so in your email.

Travel and Expense Management Steering Committee Members
For more information on the Travel and Expense Management Steering Committee, visit the website.