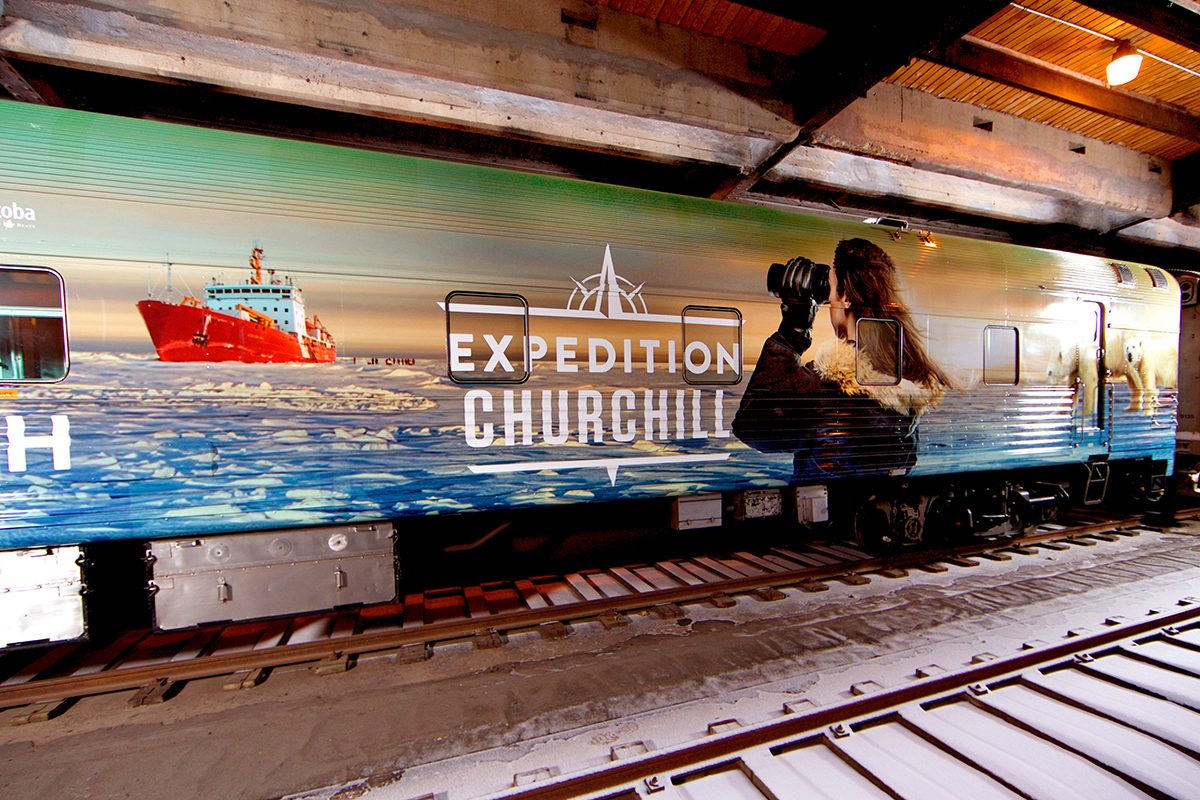 Top research stories of 2018
December 20, 2018 —
From bees to CRCs, the University of Manitoba had dozens of great stories regarding world-class research in 2018. Here are our top picks for research news of the past year:
Record Number of New and Renewed Research Chairs in 2018
2018 saw U of M faculty members – both existing and new recruits – awarded a record number of research chairs: 14 new Canada Research Chairs, 5 renewed Canada Research Chairs, a Canada 150 Research Chair and two new sponsored research chairs.
Two new Canada Research Chairs were awarded and another was renewed in January. The announcement of $2.4 million for U of M researchers was made by Member of Parliament for Winnipeg South and Parliamentary Secretary Terry Duguid. Read more.
The University of Manitoba's sea ice research team, already one of the world's most comprehensive, innovative and well-funded, has recruited Dr. Julienne Stroeve with her expertise on complex Arctic system thanks to the Canada 150 Research Chair program. Read more.
Two new engineering research chairs were announced in May: one is a new Industrial Research Chair (IRC) in Satellite Engineering and the other is an NSERC Chair in Design Engineering for Sustainable Development and Enhanced Design Integration. Read more.
Also in May, four new Canada Research Chairs were awarded to University of Manitoba professors and another two were renewed. Three focus on the health of Canadians and three on advanced technology. Read more.
And finally, in November, the Honourable Kirsty Duncan, Minister of Science and Sport, was on the University of Manitoba campus to announce investments in the Canada Research Chairs Program, of which the University of Manitoba is a major recipient. Ten Chairs for U of M were announced at the event. Read more.
Brain Tumour Cells Killed by Targeting Marker
A new study, published in Cancer Research, identified a marker CD271 on the surface of the "brain tumour stem cells" that could be used as a novel diagnostic tool for Sonic Hedgehog medulloblastoma tumours. Read more.
We're One Age-Friendly University
In October, the U of M launched the Age-Friendly University Hub as part of our being the first Canadian Age-Friendly University. Read more.
New Bee for Friendly Manitoba
Jason Gibbs, an assistant professor of entomology at the University of Manitoba, collected a new kind of bee in Epeolus gibbsi in Spruce Woods Provincial Park. The bee is named after him in a recent paper by York University's Thomas Onuferko in the journal ZooKeys. Read more.
Understanding the Evolution of Galaxies
Using new observations gleaned from the world's most expensive ground-based telescope in operation (the Atacama Large Millimeter/submillimeter Array, or ALMA), U of M researchers published their findings on a supermassive black hole that powers the celestial equivalent of a colossal fountain. Read more.
Canadian Songbirds Change their Tunes
Some Canadian songbirds have to change their tunes because noise pollution from things like oil and gas drilling equipment otherwise drowns out important parts of their songs, University of Manitoba researchers have found. Read more.
An Aspirin a Day Keeps HIV Away
An affordable, globally available drug – low-dose Aspirin – shows promise as a new approach to preventing HIV transmission, a University of Manitoba study has found. Read more.
Every Feed Counts
U of M researchers found that infants who are breastfed have a reduced risk of being overweight in the first year of life—and that the protective association is stronger with longer and more exclusive breastfeeding. Read more.
Revealing the Power of Stories
Indigenous communities are defined and sustained by their stories and through various innovative projects, and research has helped to preserve neglected Indigenous stories of the past and bring them to the attention of a new generation of Canadians. Read more.
Canadian Space Agency Helps Scientists, Industry & Students Build and Launch Satellites
The ManitobaSat-1 project is designed to investigate how space weathering affects asteroids and the moon by exposing meteorites and other material to the space environment in low Earth orbit. Read more.
Research leader on rare genetic disorder inducted into Canadian Medical Hall of Fame
A University of Manitoba researcher investigating treatment of hypophosphatasia (HPP, an often-fatal bone disease that results from a missing enzyme) has attracted international attention and has been inducted into the Canadian Medical Hall of Fame in the category of Leadership in Health Promotion, Illness Prevention and Care. Read more.
Keeping Manitobans Safe
At the U of M, new concepts and materials are being tested so they can be applied to and integrated into the construction and rehabilitation of roadways, culverts, bridges, balconies and buildings across the province and around the world. They make infrastructure steadier, sturdier, more robust and more reliable. Read more.
Expedition Churchill
Expedition Churchill: A Gateway to Arctic Research has been launched as a creative public education and outreach campaign to share the world-leading Arctic climate change research done in the Churchill and Hudson Bay region by University of Manitoba scientists and collaborators. Read more.
The Conversation
And finally, the University of Manitoba is a founding member of The Conversation, a daily, independent news and analysis online publication that exclusively features articles written by academics and researchers. All faculty members, graduate students and postdoctoral fellows are encouraged to take advantage of this exceptional opportunity to share your research and its impact with a global audience of 30 million plus each month.
Here are three of the top U of M The Conversation posts of 2018
Research at the University of Manitoba is partially supported by funding from the Government of Canada Research Support Fund.