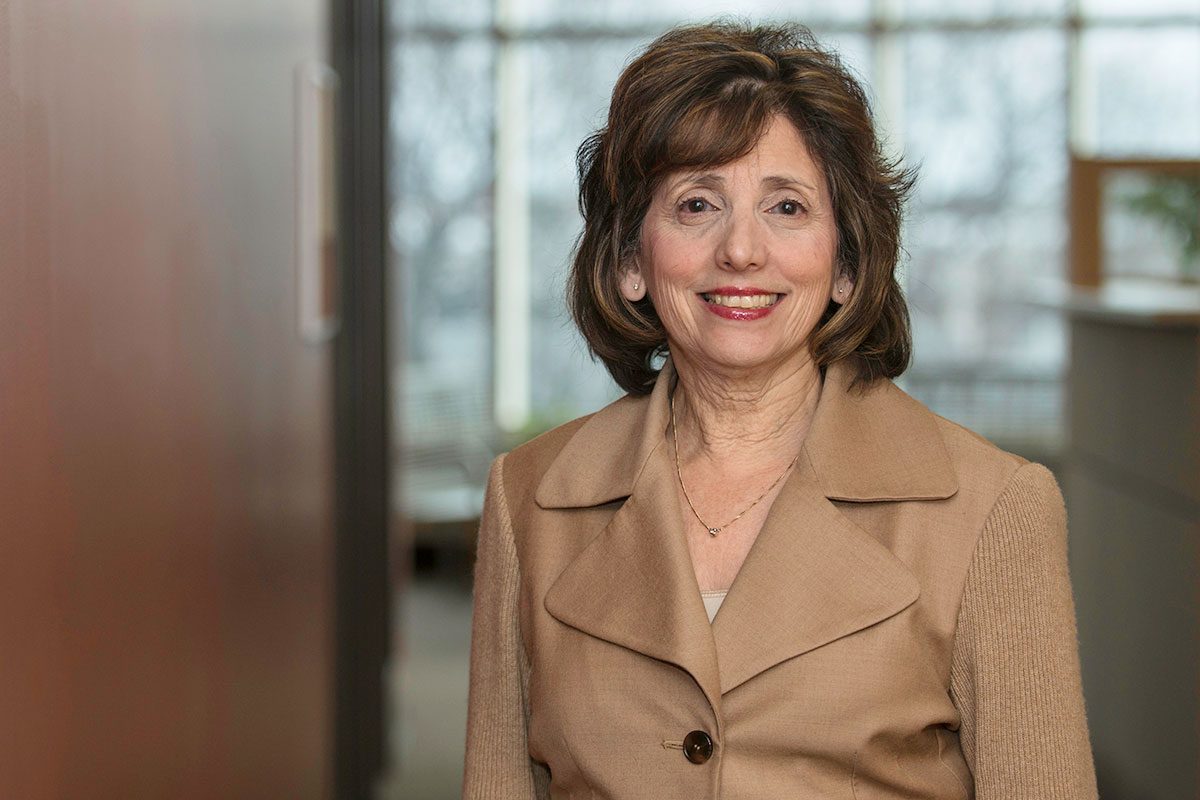 Dr. Cheryl Rockman-Greenberg inducted into Canadian Medical Hall of Fame
April 12, 2018 —
University of Manitoba Distinguished Professor Dr. Cheryl Rockman-Greenberg has been inducted into the Canadian Medical Hall of Fame in the category of Leadership in Health Promotion, Illness Prevention and Care.
Her research on treatment of hypophosphatasia (HPP, an often-fatal bone disease that results from a missing enzyme) has attracted international attention. She is currently the Canadian leader in this field, conducting clinical trials of a novel enzyme replacement therapy, and is also active and the lead for Canada in the International HPP registry.
"Dr. Rockman-Greenberg is an outstanding and highly respected scholar, best known for advancing and translating scientific discovery into new treatments and novel approaches for genetic neuromuscular and skeletal disorders," says Dr. Digvir Jayas, vice-president (research and international) and Distinguished Professor at the University of Manitoba. "Her contributions to medical care of patients with rare genetic conditions have been exceptional, and metabolic clinicians from around the word often turn to her for her expert opinion."
The achievements of Dr. Rockman-Greenberg include a series of targeted newborn screening programs for Manitoba populations at risk for rare conditions such as CPT- 1 deficiency that is over-represented in Hutterite communities. This condition can be treated by proper dietary management and must be diagnosed early to allow for treatment and to prevent brain damage. Another example is glutaric aciduria type 1 newborn screening for the Oji-Cree. Such programs are unique in the field of newborn screening because the tests are DNA based and they have been implemented with input and direct participation, support and approval from the communities involved.
These successes have had a positive effect on the health of the populations in which such rare conditions are relatively common and have served as models for similar targeted screening programs.
The University of Manitoba has a long and proud history with the Canadian Medical Hall of Fame and is honoured that nine of our alumni have been recognized with this prestigious distinction. Inducted alongside Dr. Rockman-Greenberg is alum Dr. Philip Berger [MD/74]. Our other laureates include: Bruce Chown [MD/22], John Dirks [MD/57], Henry Friesen[MD/58], James Hogg [MD/62], Charles H. Hollenberg [MD/55], Arnold Naimark [MD/57], Allan Ronald [MD/61], and Estelle Simons [BSc/65; MD/69].
About Dr. Cheryl Rockman-Greenberg
Dr. Rockman-Greenberg held the positions of Head of the Department of Pediatrics and Child Health, University of Manitoba and Medical Director, Child Health Program, Winnipeg Regional Health Authority, from April 2004 to August 2014. From 1979 to the present, she has been a clinical and metabolic geneticist in the Program of Genetics and Metabolism, Winnipeg Regional Health Authority. She served as Director of the Metabolic Service in the Program of Genetics and Metabolism from 1992 to 2015.
She currently is a clinician scientist in the Children's Hospital Research Institute of Manitoba and has developed the Metabolic Disorders Clinical Trials Research team. She rose to the rank of Professor in the Departments of Pediatrics and Child Health and Biochemistry and Medical Genetics, University of Manitoba in 1994. In the spring of 2015 she was bestowed the title Distinguished Professor by the University of Manitoba.
Research at the University of Manitoba is partially supported by funding from the Government of Canada Research Support Fund.