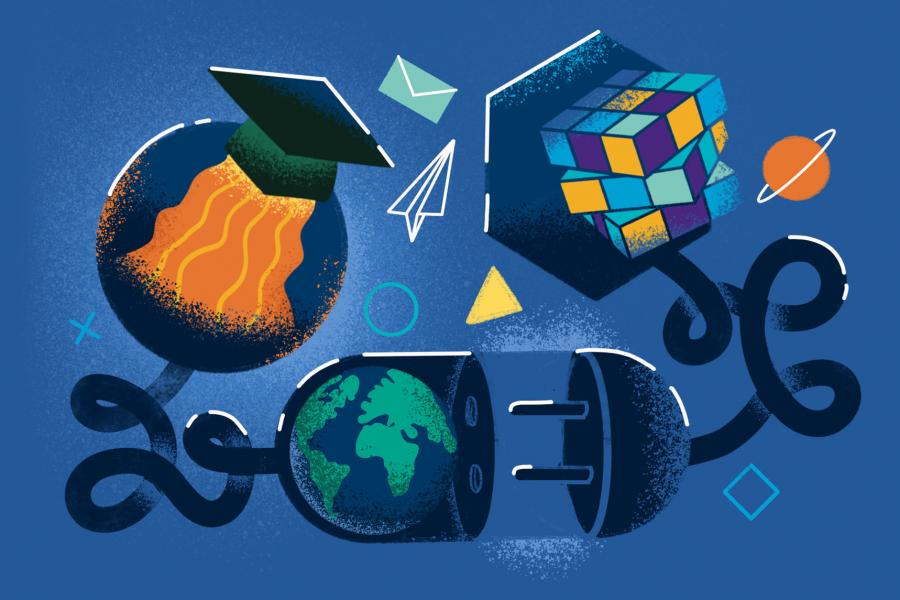 Learning about, for, and through entrepreneurship
How UM is broadening the definition of 'entrepreneurship'
June 20, 2023 —
Janine Carmichael, faculty specialist in entrepreneurship at The Centre for the Advancement of Teaching and Learning, is clear about what draws students to entrepreneurship.
"They are motivated to solve real-world problems – problems they are passionate about. And they want to do it on their own terms."
A new way of thinking about entrepreneurship
A 2021 report by the OECD showed that nearly half of young people would prefer to be an entrepreneur than an employee, and more than 40% of university students plan to become entrepreneurs within five years of graduation.
Carmichael notes the competencies associated with entrepreneurship–empathy, curiosity, problem-solving and resilience–are helpful whether one wants to create a start-up, address social challenges or innovate within an existing organization.
That's why UM President Michael Benarroch invites the UM community to think differently about entrepreneurship. It's not just about start-ups, but the competencies needed to solve real-world problems for impact. Impact may be profit, but there are many ways that impact can be realized.
Still, according to Carmichael, it's important to recognize the continuum of interests and needs of students. "There are those who are curious about entrepreneurship, those wanting to launch their own venture, and those who could benefit from entrepreneurial thinking, regardless of their journey. So, UM offers a wide range of opportunities to learn about, for and through entrepreneurship."
For students who want to learn about entrepreneurship, the Asper School of Business offers a course on entrepreneurship within the Bachelor of Commerce program, with a similar course available to all students on campus. Those who want to explore entrepreneurship more deeply can do the major in Entrepreneurship/Innovation in the B. Comm Honours program (of which Carmichael is an alumni), or an Asper MBA concentration in Entrepreneurship and Innovation.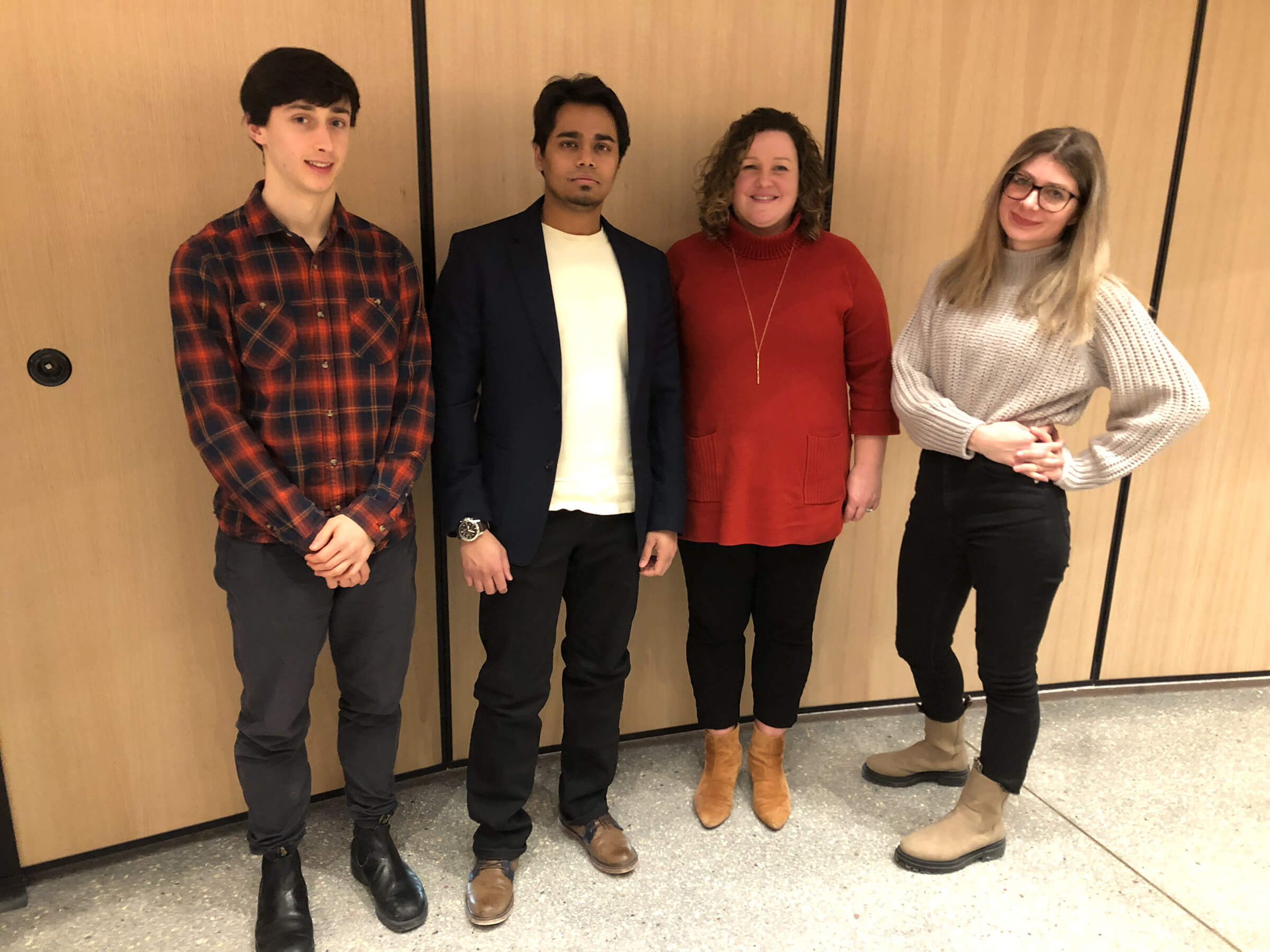 Supporting future entrepreneurs
For students who want to learn for entrepreneurship, the Stu Clark Centre for Entrepreneurship offers a free Venture Coach service, where they can make one-on-one appointments to get advice and guidance as they launch and grow their business. The Coach can also connect them with critical partners within the Manitoba entrepreneurial ecosystem such as Futurpreneur, North Forge, The Women's Enterprise Centre or other resources to assist them with their specific functional needs such as marketing, computer science, accounting and supply chain supports.
Debra Jonasson-Young is the Executive Director for the Stu Clark Centre and has been active within the Winnipeg business community for more than 30 years. Including executive leadership roles in large national companies (Eaton's) and medium regional companies (vice-president at Shoppers Optical, vice-president at Dufresne, and president at People First HR). In addition she is highly connected within the community through current and past board involvement, The Associates of the Asper School, Manitoba Hydro, Manitoba Museum, the Winnipeg Downtown Biz). She received her MBA from the Asper School of Business, and brings to her role a deep understanding of how businesses run and how to assess business performance.
"Building a strategic direction for the Stu Clark Centre is not so different from creating a strategic direction for a business," she explains. "You identify your audience, what they need, the services they require, and then develop the activities to support them on their journey."
The Stu Clark Centre also hosts the annual Stu Clark New Venture Championships, where student teams present their business plans and elevator pitches to industry experts in competition for cash prizes. All participants receive free advice and feedback, and get to connect with other entrepreneurs, investors and business leaders.
From discovery to social impact
For researchers, UM's Partnerships, Knowledge Mobilization, and Innovation office helps move discoveries from the lab into real-world applications. Among other things, the office provides guidance on intellectual property, and offers the national program Lab2Market to help bring research to market. Another example of learning about and for entrepreneurship.
It also connects those looking to become entrepreneurs with the right people in Manitoba's innovation ecosystem. For example, it has built strong relationships with North Forge Technology Accelerator, the Futurpreneur Entrepreneur Startup Program, and Startup TNT, a community of investors and startup supporters.
According to Loren Oschipok, director of Partnerships, Knowledge Mobilization and Innovation, "We're interested in helping every researcher move their innovations from academia into our communities. While those rare ones that bring in huge financial returns are exciting, we're also here to support the smallest idea that could have social impact and effect positive change."
For science researchers and students, the Science Innovation Hub acts as a first point of contact, offering its own training, networking and funding opportunities. It also connects scientists with other UM resources, such as the Stu Clark Centre, and the Partnerships and Innovation office. The Hub recently hosted their first ever Science Spark 3K Pitch Competition, where student teams present their research and commercialization plans, and receive coaching and feedback.
As the Faculty of Science Lead for Bioscience Entrepreneurship and Industry Partnerships, Hans-Joachim Wieden has been involved in many activities of the Science Innovation Hub. For example, he co-led BioExM, a biotech innovation hub inspired by his work in RNA-based bioengineering. He was recently appointed UM's new associate vice-president of Partnerships, Knowledge Mobilization and Innovation.
"Our goal is to lower barriers to entrepreneurship and innovation," Wieden explains. "If we want to address pressing global and social challenges, we need to empower researchers – anyone, in fact – to develop and deploy their innovations."
The second photo is from the Science Spark 3K Pitch Competition on April 27, 2023. It was taken in Marshall McLuhan Hall at UM.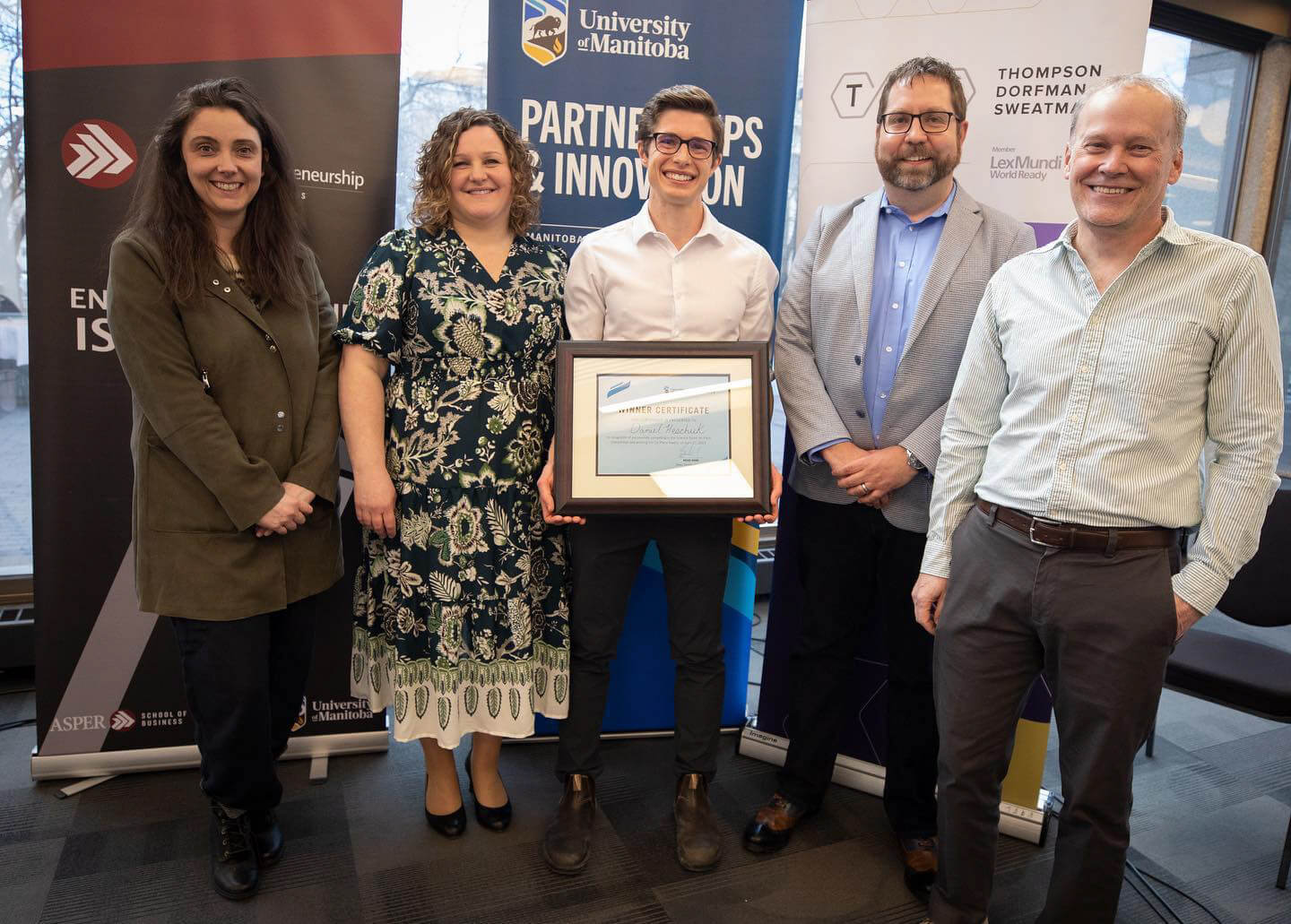 The changing face of entrepreneurship
However, according to the OECD report, not everyone has the opportunity to transform their ideas into a business. Barriers include difficulties accessing finance, skills gaps, under-developed networks and social attitudes, and many of these "missing" entrepreneurs are women.
The Women Entrepreneurship Knowledge Hub (WEKH) is a national network of 10 regional hubs designed to increase women entrepreneurs' access to the financing, talent, networks and expertise they need. UM's Asper School of Business is home to two of the WEKH hubs – the Manitoba regional hub and the national Indigenous hub.
"Indigenous women have this really amazing and profound ability to identify a need in the community, and to act quickly to meet that need."
Ashley Richard is associate director for the WEKH Indigenous hub. She is a proud Indigenous woman with Métis and Ojibway heritage, hailing from Pine Creek First Nation and Camperville, Manitoba. An Asper alumni, she was the first recipient of the Full Indigenous Business Scholarship and, in 2021, received the Distinguished Alumni Award, Outstanding Young Alumni, from UM.
"My role is to build an inclusive innovation ecosystem for Indigenous women entrepreneurs on Turtle Island, focused mainly on partnership development, research and communications," she explains.
In May, Richard hosted the inaugural Celebrating Indigenous Women Entrepreneurs in Canada, in collaboration with the Indigenous Chamber of Commerce.
"We not only brought together really diverse businesses as vendors, but also hired Indigenous women to support the event, including for the music, catering and set-up," says Richard. "People were really surprised by the number of Indigenous-owned women-run businesses in our own city."
In fact, businesses owned by Indigenous women is one of Canada's fastest-growing entrepreneurial segments.
"I used to think entrepreneurs were people like Mark Zuckerberg – white males in tech. Now, I see that entrepreneurship is so much more complex. Indigenous women have this really amazing and profound ability to identify a need in the community, and to act quickly to meet that need."
Building an entrepreneurial culture on campus
Another way to build our entrepreneurial culture, is providing opportunities for students, staff and faculty to learn through entrepreneurship as it is one of the 12 types of experiential learning in UM's typology.
UM's new fall event "Better Together" will bring students, faculty and staff together to learn about, practice and be inspired to build an entrepreneurial mindset. In 2024, UM will bring the global "Map the System" competition to UM, where students explore a pressing social or environmental challenge from a system thinking perspective to hopefully uncover levers for change. It is looking for instructors to embed "Map the System" into a for-credit course.
"It's a team effort," says Carmichael. "While we all have unique lanes, we are working together to amplify opportunities for everyone on campus."
UM is a place where we prioritize an inclusive learning and innovative teaching environment, in order to foster a truly transformative educational experience. TeachingLIFE tells the stories of our ground-breaking educators and their impact on student success.
Learn more
Other TeachingLIFE articles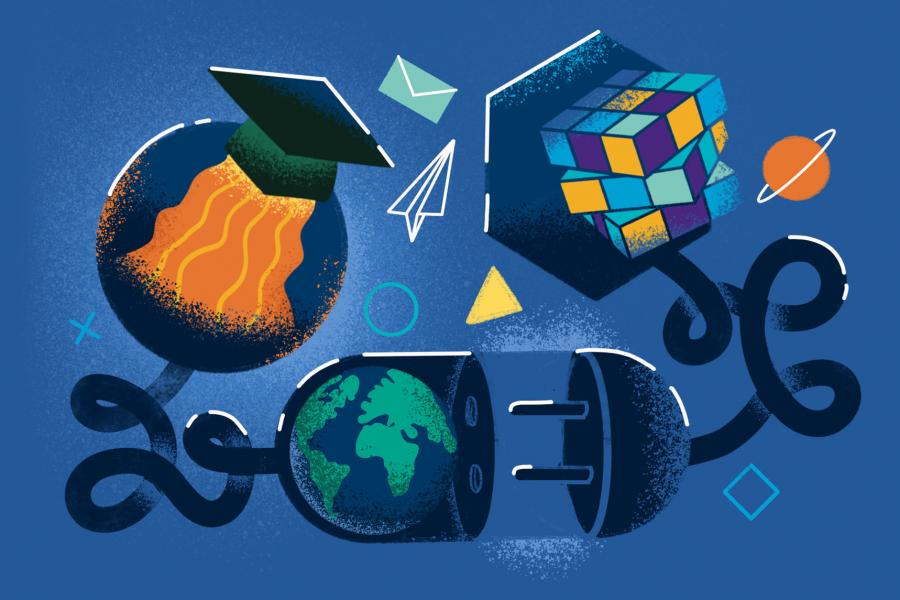 How UM is broadening the definition of 'entrepreneurship'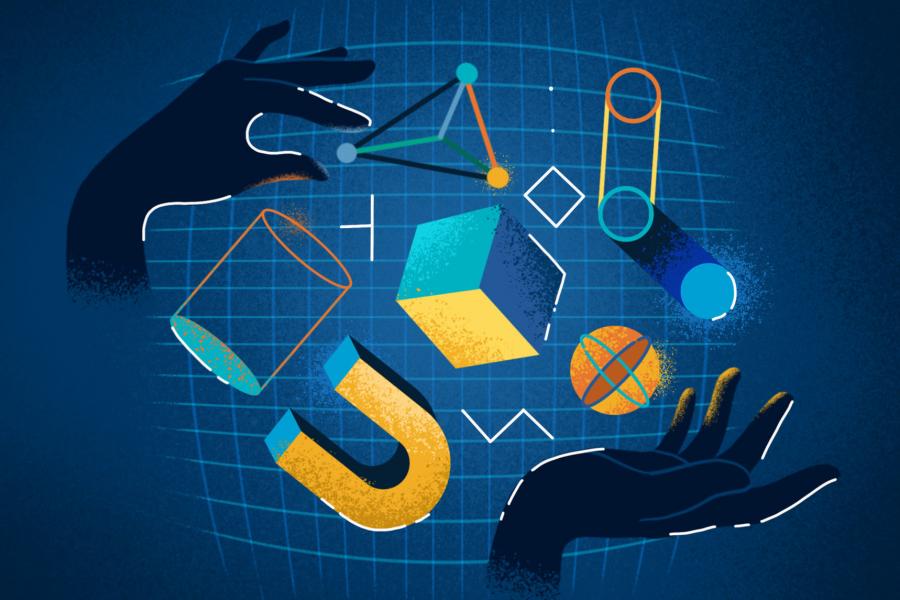 How designated 'maker spaces' are boosting student creativity in science and architecture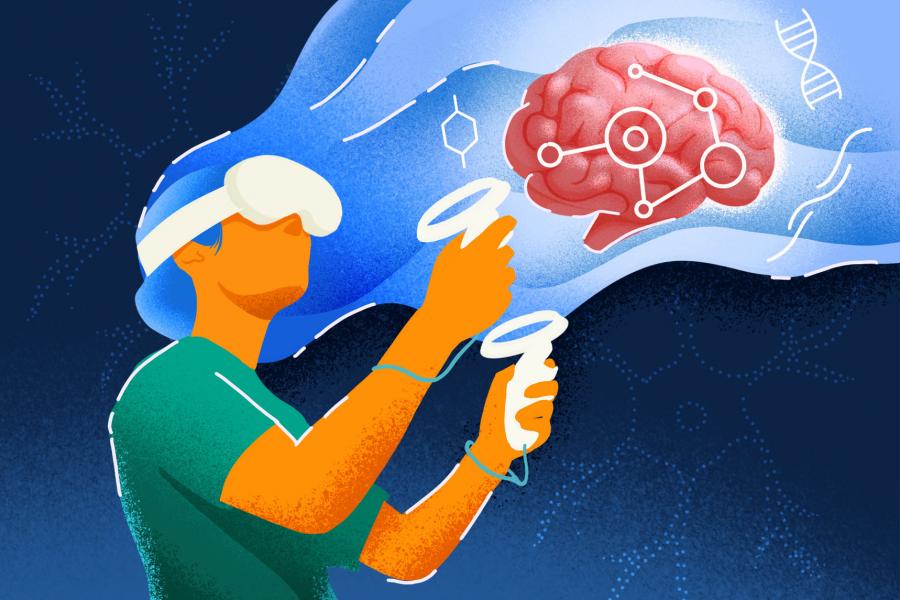 Using innovative technology to improve teaching and extend the reach of health care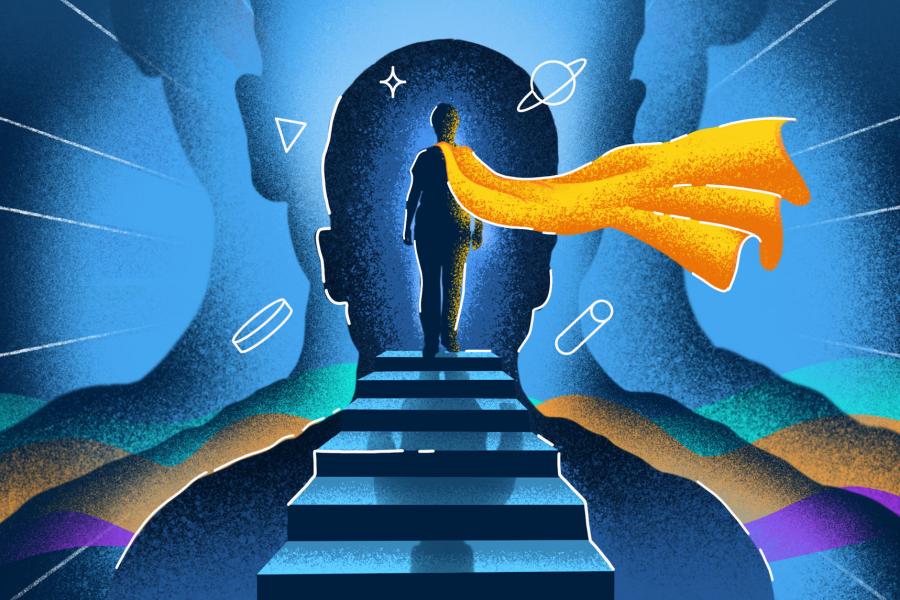 Applying a new lens to familiar topics in the classroom
More from TeachingLIFE
About CATL
The Centre for the Advancement of Teaching and Learning is an academic support unit that provides leadership and expertise in furthering the mission of teaching and learning at the University of Manitoba.
Learn more about CATL