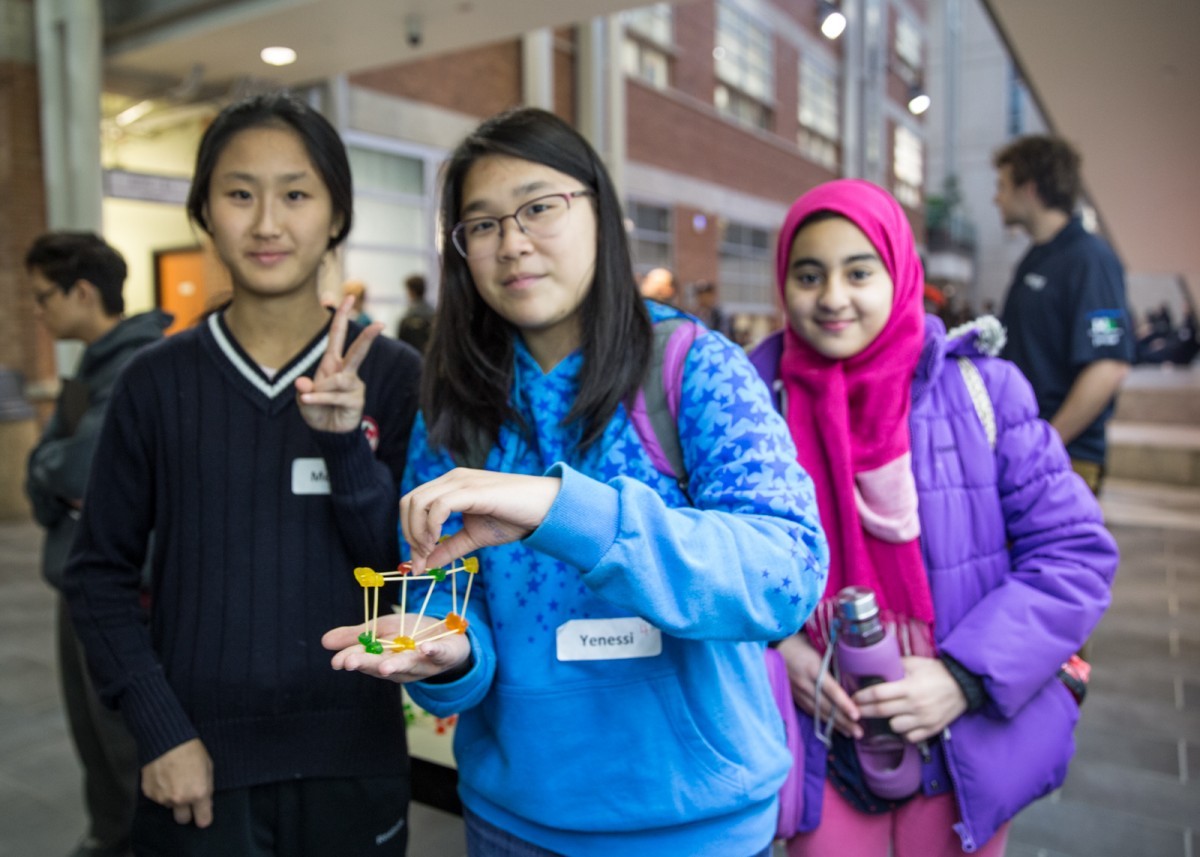 Take Our Kids to Work Day at U of M
Faculty and staff are invited to register for the November 2 event
October 5, 2016 —
The University of Manitoba will host the annual Take our Kids to Work Day on Wednesday, November 2, 2016 at both the Fort Garry and Bannatyne campus. The Canada-wide initiative is aimed at grade 9 students, allowing them spend a day at the workplace of their parent, relative, friend or volunteer host.
Last year, over 100 grade 9 students enjoyed the fun learning opportunities at both campuses. As student Soffie Fridfinnson told us about last year's event, "Take Our Kids to Work Day gives kids a glimpse into the kinds of career options we have."
Greg Juliano, associate vice-president (human resources) says, "The university welcomes the opportunity to interact with young students. Professionals from across campus will share a workday and their own unique career path. Students will gain an appreciation of the working world, make connections between their education and future career and have fun with their peers."
The Fort Garry Campus event runs from 8:30 am to 4:15 pm. This year, students will be introduced to the possibilities of an arts and social sciences career by the Faculty of Arts members, as well as receiving a guided tour by the Society of Automotive Engineers (SAE) in the Engineering & Information Technology Complex. Students will also be treated to a free pizza lunch and participate in a career exploration game, an interactive career fair and gym activities in the Active Living Centre.
The Rady Faculty of Health Sciences' Bannatyne Campus event will run from 8:30 a.m. to 3:45 p.m., including lunch with parents/hosts. Students will enjoy a day of hands-on activities, performing various scientific and medical techniques, including: laparoscopy and blood pressure tests at the Clinical Learning & Simulation Facility; wire bending for orthodontics in Dentistry and scaling in Dental Hygiene; making sunscreen in Pharmacy; experiencing first-hand the fields of Occupational Therapy and Physical Therapy in Rehabilitation Sciences; and how to use a microscope. The program includes exposure to a variety of health sciences professions and scientific careers, fun activities and workshops highlighting the diversity of health sciences education in the Rady Faculty.
Because space is limited, faculty and staff are encouraged to register their child, relative or guest as soon as possible.
For more information about the event and to register online, please visit the human resources website.