Martine Dennie News Archive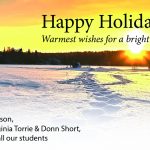 December 23, 2021 —
Another year of virtual teaching and learning has passed, another Spring graduating class of law students endured final exams, convocation ceremonies, grad celebrations and commencement of articles in front of a screen at home. Another cohort of 1L students were introduced to law school virtually. Professors spent another year recording and uploading lectures, staring at boxes on screens hoping students were behind them, heeding the lessons. At some point, everyone wondered where the community was and what was happening at Robson Hall?
+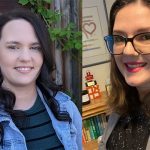 May 19, 2021 —
The Office of the Dean of Law is pleased to advise that on May 19, 2021 the University of Manitoba Board of Governors confirmed the appointments of Martine Dennie and Katie Szilagyi to fill two tenure track Assistant Professor positions in the Faculty of Law. They will commence their positions starting July 1, 2021.
+