publications News Archive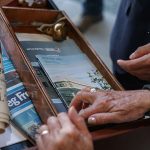 February 12, 2020 —
"I predict that when this box is opened the world will have survived a large scale nuclear war," began University of Manitoba law professor Dale Gibson, in his letter to the future in September, 1969. Fifty-years later, the Faculty's Dean is a recognized expert on Nuclear law.
+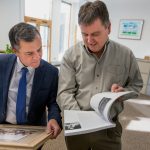 March 8, 2017 —
Knowing time was short, author Gregory Bryan asked the printers to ship a copy of his book early so that the subject of the biography, failing in health, could review its pages. Titled, "Paul Goble, Storyteller," the account documents the life of the award-winning children's author and illustrator, the product of four years of work. Although he sadly passed away two weeks before the book's release, Prof. Bryan knew how Goble felt about the results of their labour.
2