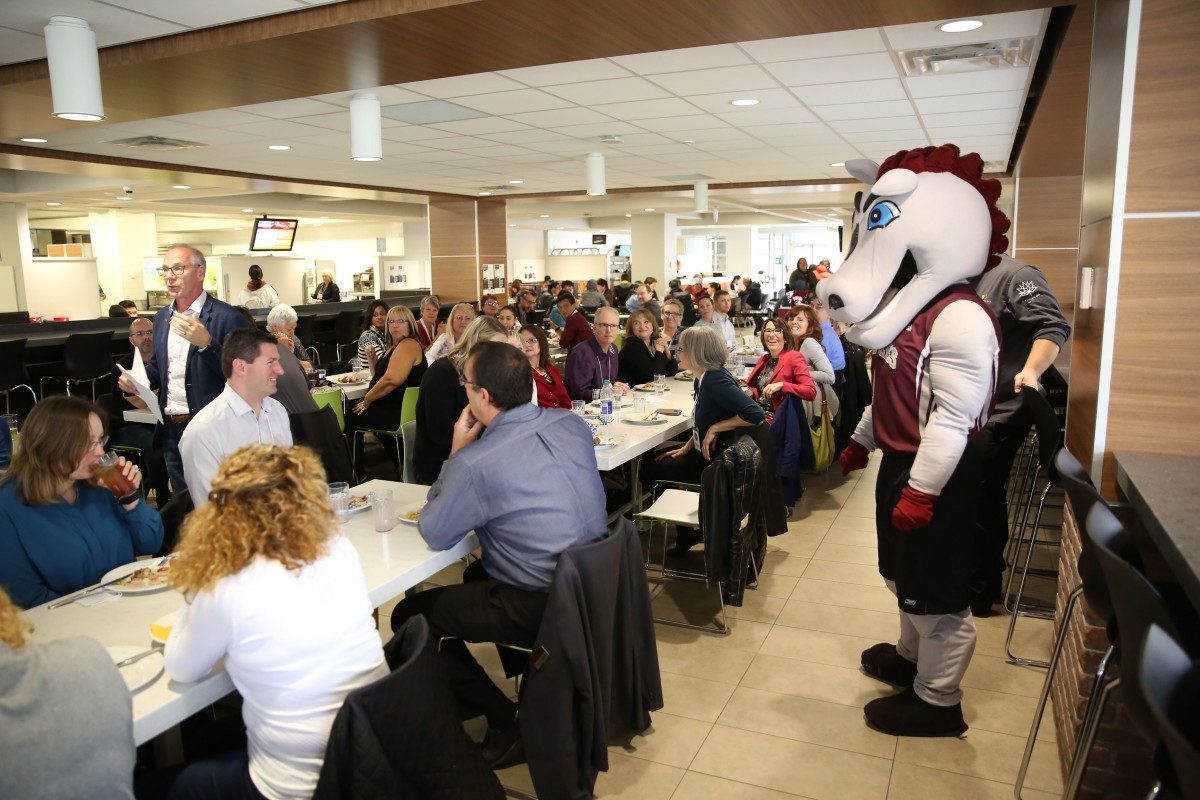 Support Staff Learning Exchange heads to University of Saskatchewan
Program deadline extended to July 13
June 18, 2018 —
UPDATE: The program deadline has been extended to July 13; program costs are $775.00 which include a flight to Saskatoon.
Do you want to learn from University of Saskatchewan staff who are in similar roles as you? Exchange ideas and talk about best practices when working with students, colleagues and the wider campus community?
Consider applying to the Support Staff Learning Exchange (SSLE) program, which includes professional development opportunities and the chance to network with peers from U of M. Celebrating its 20th year, the program is coordinated by the support staff endowment fund committee and learning and organizational development, human resources.
From October 18 to 21, the program will take place at the University of Saskatchewan, Saskatoon. That same weekend, participants can cheer on U of M's Bison football team that will play against (beat) the University of Saskatchewan. Participants will fly to Saskatoon; flight and program costs will total approximately $775.00.
"We are proud to celebrate the program's 20th year!" says Mark O'Riley, director, learning and organizational development, human resources. "The Support Staff Endowment Fund Committee works on these learning exchanges and they do an amazing job. Colleagues come up to me all the time, saying how much they appreciate the learning opportunities and chance to connect with colleagues on these excursions."
Applications are now online; please submit your application by June 29.
Applications will be considered if you are:
A University of Manitoba full time or part time staff member in a continuing regular position
Wanting to enhance the effectiveness of the service in your area by learning about University of Saskatchewan systems and processes
Interested in increasing your professional network both with counterparts at the University of Saskatchewan, and with members of the University of Manitoba
Being supported by your department to cover the cost of your trip (approximately $775)
To register by July 13, download the program application on the support staff endowment fund website.
If you have additional questions please contact Lynn Bohonos, learning and organizational development, human resources, at SSLEapplication [at] umanitoba [dot] ca
Did you know the Support Staff Endowment Fund also organizes day trips? Register for the August 18 Folkorama VIP Tour and visit the Chile, Ireland and Caribbean pavilions.