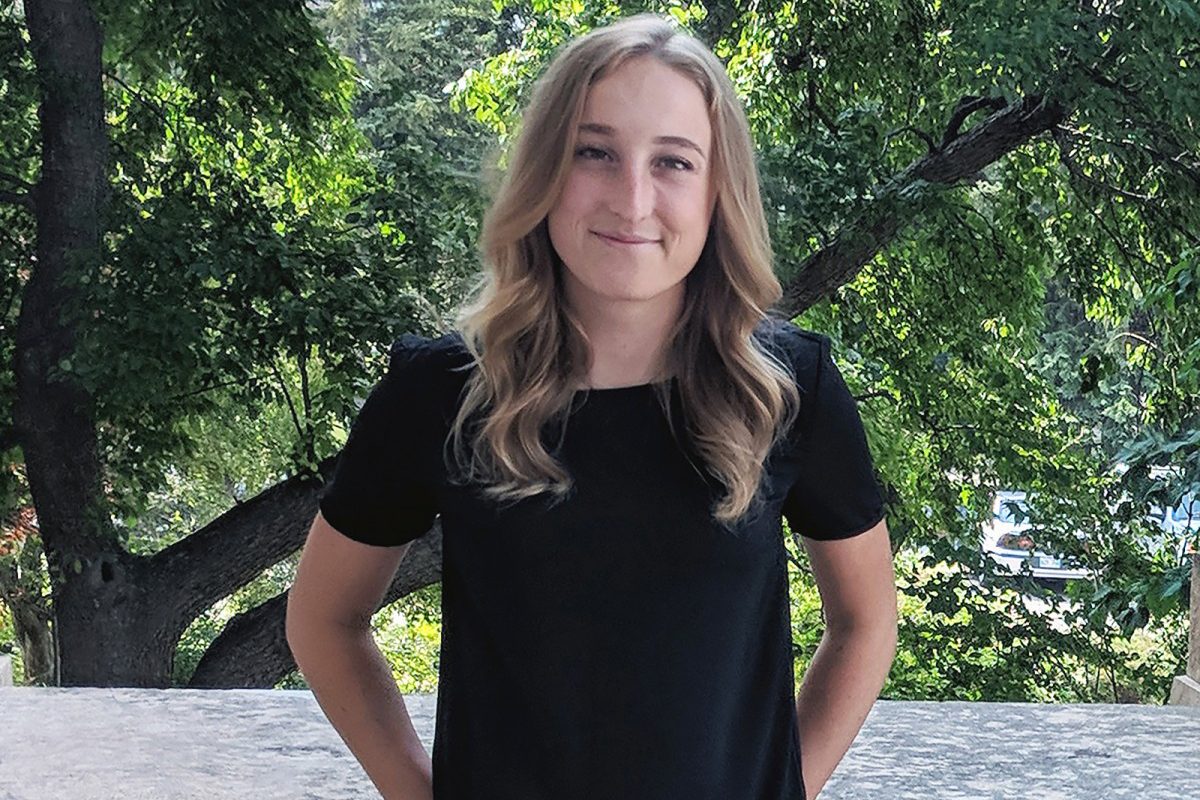 Students find value in summer internships
A summer student staff reflects on her work term
August 27, 2018 —
This summer, student intern Emma Smith took over HR's Twitter account to tweet about working at the U of M. She explored the perks of working at the university, interviewed other student staff, took photos and led the social media campaign for human resources. In the fall, Smith will enter her second year in the college of pharmacy, Rady Faculty of Health Sciences.
She completed her work term by reflecting on the summer.
Over the summer, I've had the wonderful opportunity of taking over Human Resources' Twitter account, and meeting with several other student staff working in other areas of the University. The purpose of this "Twitter Takeover" was to provide some highlights of the work experience, and the student internship experience, at the U of M.
It came as a shock to me to find out that there were over 650 student staff employed at the University. Using that, I did some investigating to find some interesting positions that students were employed in.
I spent one day with our Indigenous Summer Student Internship members, who were passionate about the program. I could tell just how happy they were to be part of such an academically stimulating and culturally supportive program. Some of their positons included assistance with campus planning, archive research and marketing and physician-shadowing at the Rady Faculty of Health Sciences. Every second Friday the group took part in "development days," which often included career-building and cultural-based activities. They explained that this program has made them feel much more connected to Indigenous students from other faculties and also to the University as a whole. It no longer feels just like a school, they said; it is like home.
The student staff felt they were respected and treated as equals to their colleagues, making them feel valued.
Over the summer, I interviewed students who worked in the Faculty of Law, the admissions office, Faculty of Health Sciences, Mini U and human resources. The consensus among all groups was that their positions were perfect for a student because the flexibility and understanding they received from their management were simply remarkable. They also iterated that they felt they were respected and treated as equals to their colleagues, making them feel valued. Working as a student for the University has its perks, and everyone agreed they would recommend from student to student to start the search for your role with the University.
I am so grateful for the opportunity to have spent my second summer working with my team in the human resources office. I found that working within an office setting has helped me mature as an individual and provided me with skills and knowledge I would not have obtained from working elsewhere. I spend so much time at the University all year that it's nice to recognize some friendly faces as I walk around campus as well. So to any students who are thinking about working for the U of M: Without a doubt, start applying!
Photo gallery of students working at the U of M; photos by Emma Smith and originally posted on human resources' twitter account.
Each year, the University of Manitoba hires student staff to work at the Fort Garry and Bannatyne campuses. Students work throughout the year, and especially over the summer, contributing to U of M's research, programs and services. All job opportunities are found on UM Careers.
See more on Reasons to Work at U of M.