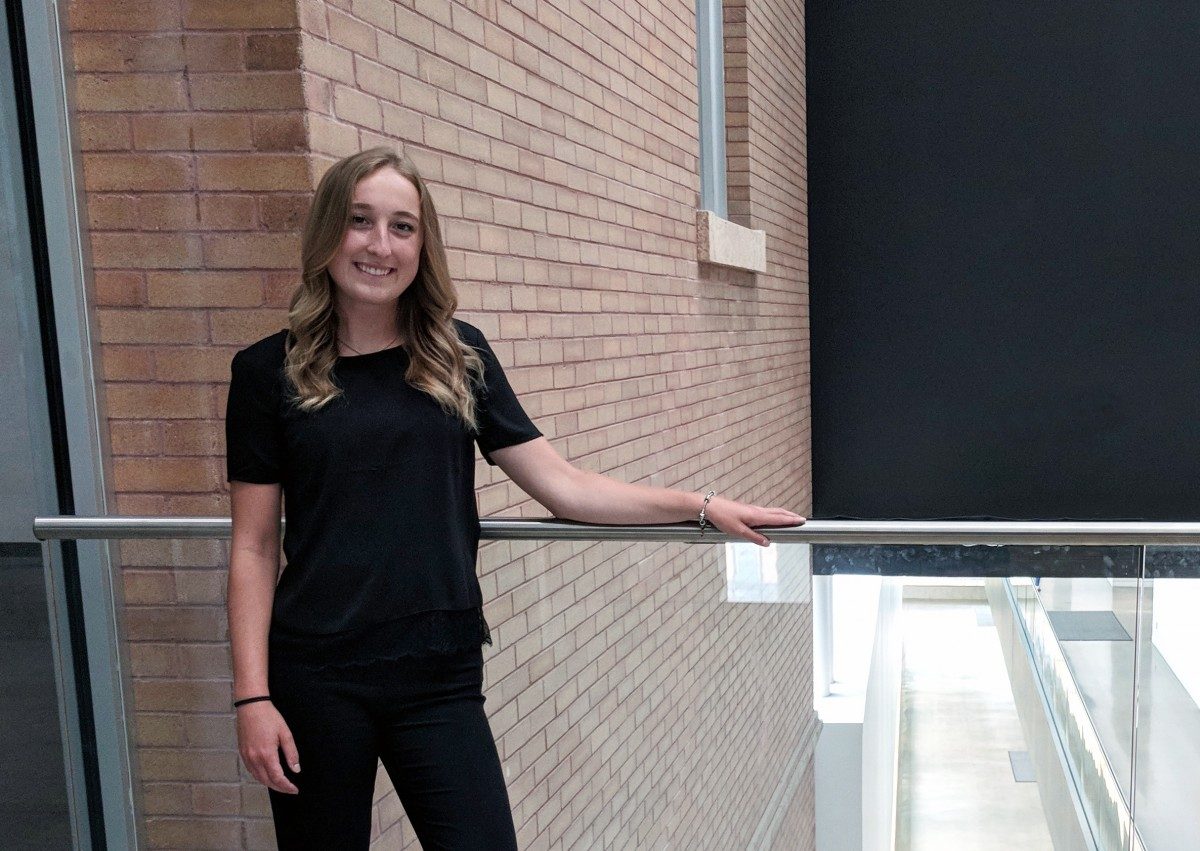 Student staff takes over HR's twitter account
Seeing U of M's workplace through a student's eyes
July 16, 2018 —
This summer, student intern in human resources Emma Smith will take over HR's Twitter account to tweet about working at the U of M. The college of pharmacy student will explore various staff perks and programming at the Fort Garry and Bannatyne campuses.
"There's so much to explore and talk about," says Smith. "I didn't know about the tuition reimbursement program for staff or the fun events for staff throughout the year."
So far this summer, the university has hired approximately 1,200 students in paid summer appointments (83 percent work at the Fort Garry campus; 17 percent are at Bannatyne). Those numbers include students in the new Indigenous Summer Student Internship program, whom Emma will meet and interview for the Twitter takeover.
From July 23 to August 24, Smith will manage the twitter account; she will end her term by writing an article about her summer work experience.
Having a student in the office brings new perspectives, questions and insights. What kind of work and learning environment do we want to be to attract early career professionals? What essential skills do we need to maintain an innovative workplace? How can we best support those entering the workplace?
These questions and more support U of M's goal to be an employer of choice, as noted in the strategic plan, Taking Our Place.
This summer, enjoy seeing our workplace through new eyes.
If you are a U of M student in a summer appointment and would like to share your working experience with the wider community, contact Emma Smith at emma [dot] smith [at] umanitoba [dot] ca
Visit or follow human resources' twitter account.
See more on Reasons to Work at U of M.