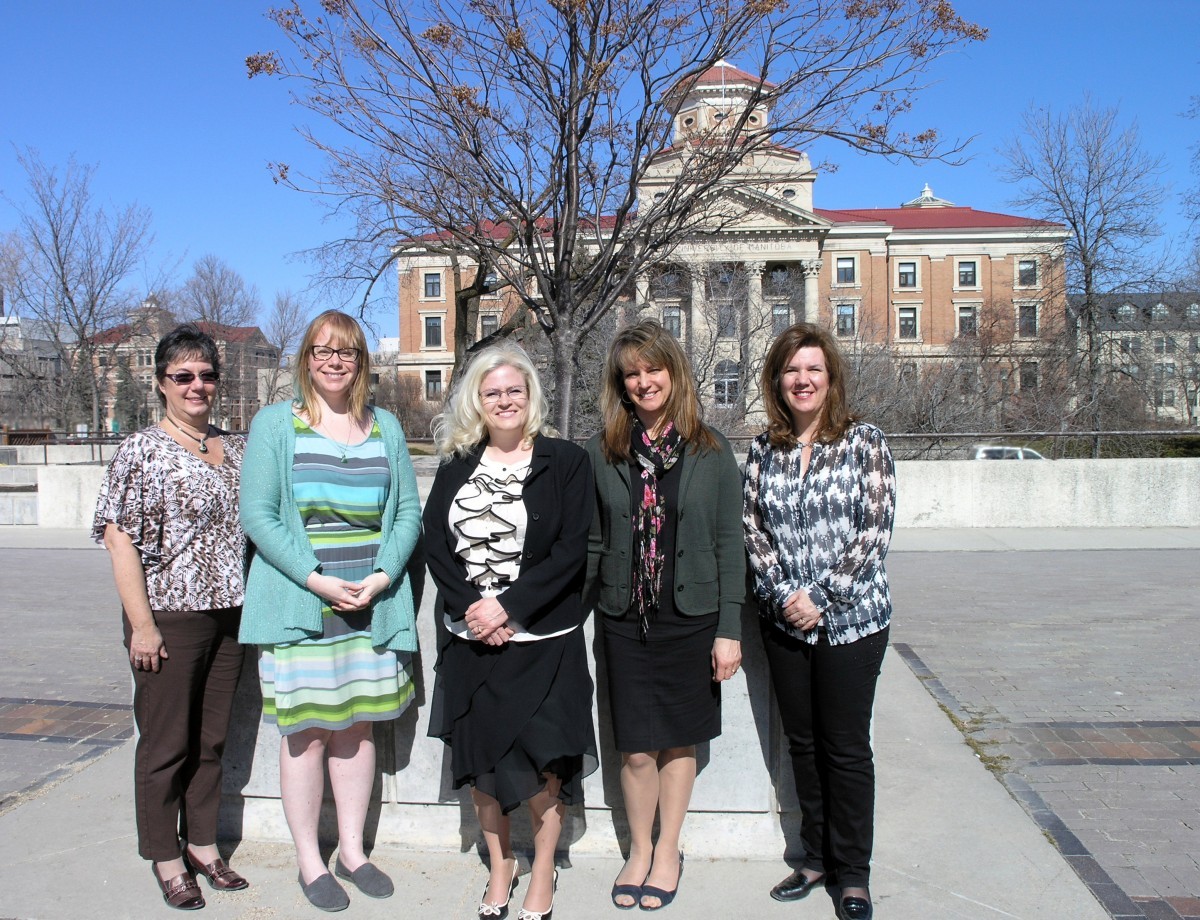 Staff invited to apply for Support Staff Learning Exchange trip to University of Victoria
Applications due August 12
July 18, 2016 —
For 18 years, the Support Staff Endowment Fund committee and university departments have worked together to support events and projects that promote excellence among university staff.
If networking with counterparts at the University of Victoria to learn how they administer programs and services and to bring back lessons learned sounds like a beneficial professional opportunity, you could apply for the networking trip by August 12.
The trip takes place in the fall, from October 27 to 30. The trip is financially supported by the Support Staff Endowment Fund (SSEF), and by the participant's own department.
"The learning exchange trip is an excellent professional development opportunity for university staff," says Mark O'Riley, committee member and director of learning and organizational development, human resources. "The trip allows staff to learn how other universities tackle similar types of projects, programs and services."
Staff have the opportunity to exchange ideas with their counterparts at another university, so that programs and services might be improved at both institutions from information shared.
Five participants shared what they learned from last year's trip to Simon Fraser University (SFU).
Melissa Warden, orientation coordinator, student life, was considering changes to the U of M's student orientation sessions. Her meetings with SFU counterparts helped reshape U of M's orientation sessions for greater interactivity and engagement.
Lesli Lucas-Aseltine, awards selection coordinator, financial aid & awards, brought back information about SFU's selection committees and awards process. She said, "When I came back, my office had a lineup of colleagues who wanted to know what I learned."
The Support Staff Learning Exchange trip participants discuss issues such as online tools, systems and program. Shelley Coveney, office assistant, education administration, foundations & psychology, says, "My counterpart was blown away when we sat at the computer and I demonstrated U of M's REACH-UM and AURORA. We're good-will ambassadors!"
Planning these types of events requires a team. Luckily, the SSEF committee has had a strong one.
"The SSEF committee does amazing work, planning learning opportunities and working collaboratively. Participating in this committee is also an excellent means of fostering good working relationships in a fun way," says O'Riley.
The 12-member SSEF committee consists of union and non-union support staff from both campuses. Many have served on the committee for several years. Now, the committee is asking for new members of up to five new staff.
The committee generally meets four times a year and is led by two co-chairs.
For information on how to apply for the exchange trip, visit the SSEF website. Application forms to be submitted by August 12. 
To join the SSEF Committee, please fill out an application form on the SSEF membership webpage.
Any questions can be directed to Chris Cowan, SSEF committee member, at Chris [dot] Cowan [at] umanitoba [dot] ca