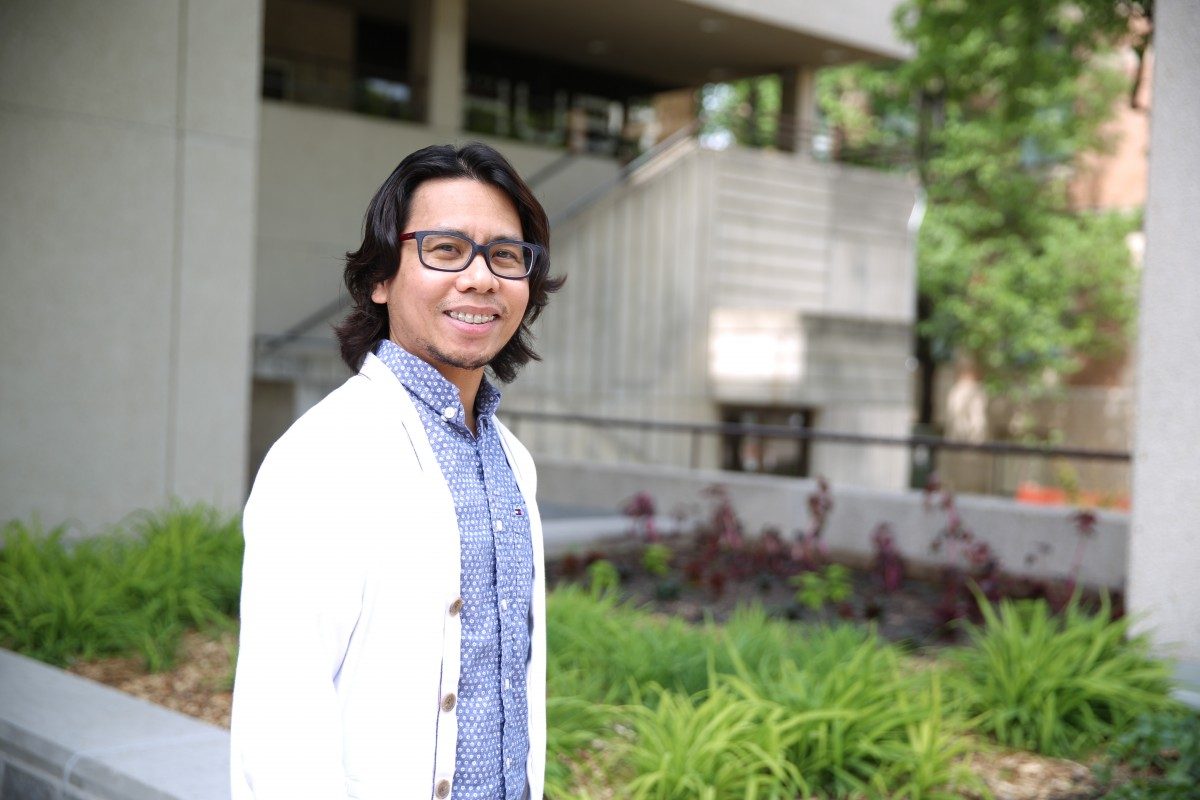 'So many great, practical workshops'
Over 500 participants enjoy free health and fitness activities: Live Well @Work in photos
June 18, 2018 —
Joeffer Domingo likes the Live Well @Work sessions on being more mindful and patient in our everyday lives. The multimedia specialist in The Centre for the Advancement of Teaching and Learning says, "Living across the city, I have a long commute so the tips on mindfulness and wellness are a good reminder when driving to and from work."
"Live Well @Work has so many great, practical workshops," agrees Laura Orsak-Williams, assistant to the dean, Faculty of Education, and first-time participant of Live Well @Work.
Orsak and Joeffer were two of the over 500 participants who attended Live Well @Work held May 28 to June 1 at the Fort Garry and Bannatyne campuses.
This year's Live Well @Work format was new. Each campus hosted free group fitness classes every day, a wellness fair and a one-day conference. Participants could choose to attend a single session, part of the day or the full day, depending on their schedule and needs of their unit. To make it fun, every session included ballots for prizes, with a grand prize of free Winnipeg Jets tickets.
The one-day conference included three streams — body, mind and life — with sessions on stress relaxation techniques, nutrition, retirement income planning and cultivating an undivided life in community, to name a few. Most of the speakers came from the U of M community.
Another first-time participant, Tara Sadler, records and information management coordinator, Extended Education, feels it's important that the conference is something employees can do at work, and is supported by managers.
Sadler, who's also a member of Extended Education's social committee, views the wellness week as something social committees can promote, encouraging participation in their units.
"These are already organized events, so it's a great and easy way for our social committees to get people out, learn something new, network with each other and meet someone new on campus."
For those who attended the 2018 Live Well @Work or did not attend for various reasons, please submit your feedback or suggestions for future events by June 29.