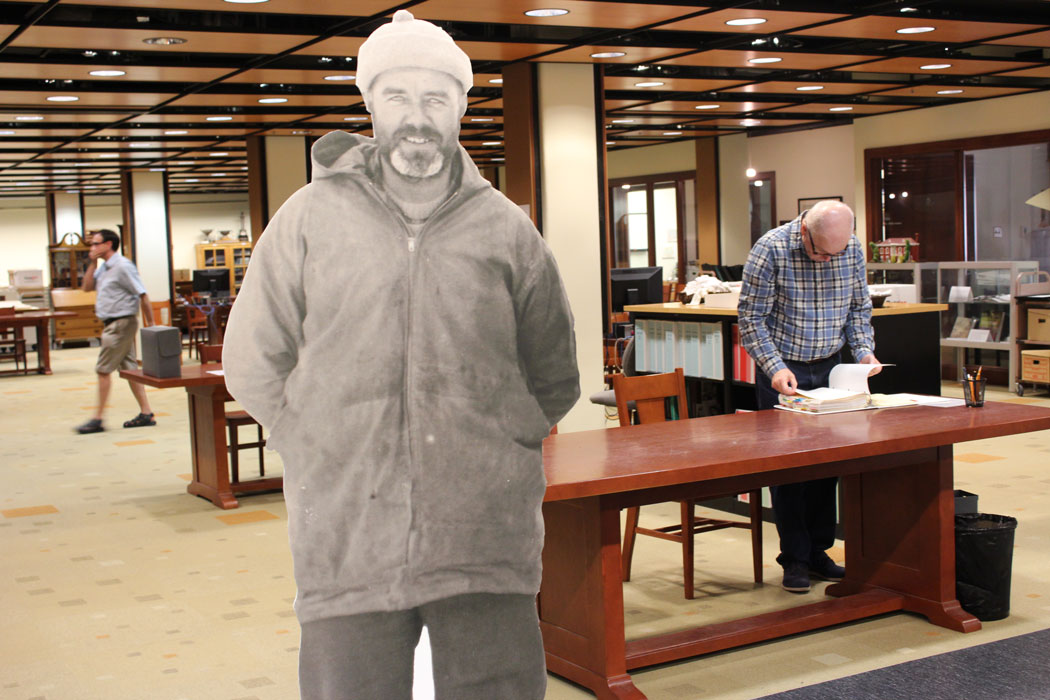 Snapshots from the past
September 8, 2014 —
Take a trip back in time with the University of Manitoba Archives & Special Collections at two exhibitions during Homecoming 2014.
The Polar Adventures of Andrew Taylor
Archives & Special Collections has created an exhibit on alumnus Andrew Taylor [BSc (CE)/31, DSC/91] highlighting his accomplishments. Taylor is best known for leading the secret mission "Operation Tabarin" in the Antarctic during the Second World War, a two-year project the surveyor was recruited for due to his cold weather experience.
"Usually you have to piece together the life of someone like Andrew Taylor, who led such an interesting and exciting life, but in this case he thoroughly documented all his adventures himself," said Shelley Sweeney, head of Archives & Special Collections.
The adventurer was also an engineer, explorer, geographer, writer and antiquarian bookseller in his lifetime.
He was the recipient of many awards, including an Honorary Doctorate of Science from the U of M in 1999. A mountain in the Antarctic, Mount Taylor, is named in his honour.
The exhibit will open Wednesday, September 17 from 2:30 p.m. – 4:30 p.m. in Elizabeth Dafoe Library, and will include a short speech about Taylor followed by a reception.
It will be open until August 31, 2015.
The Brown and Golden Years
The early 1900s to present day have been dubbed the "brown and golden years," and Archives & Special Collections compiled a photo exhibition of student activities to celebrate this era.
Around two dozen photos will be showcased, with highlights including shots of the campus during the great flood of 1950, medical students watching the dissection of a cadaver in 1915 and David Suzuki visiting University Centre in 1972.
The exhibition will be held in front of the Fort Garry Campus Bookstore September 18-19 from 10 a.m. until 4 p.m.
Get a sneak peek of The Brown and Golden Years below.
[rev_slider brownandgold]
For information on other community wide events during Homecoming 2014, visit: http://umanitoba.ca/homecoming