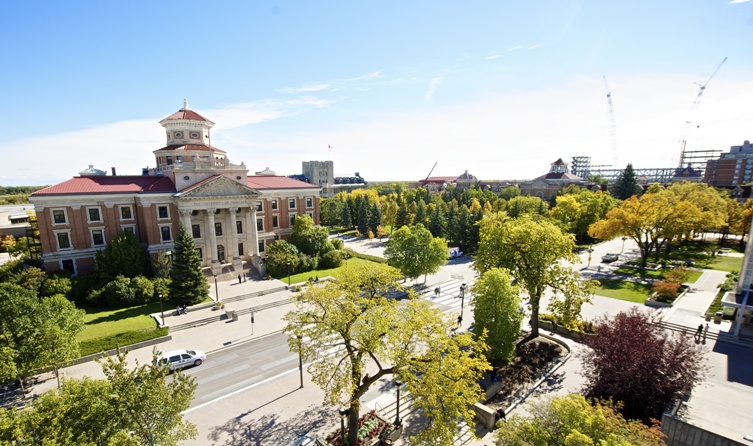 Remote learning opportunities for UM employees and teams
Fall registration now open
September 8, 2020 —
Over 50 online workshops and learning opportunities are being offered by Learning & Organizational Development (LOD) this fall. Employees can register for a variety of skill-building workshops, as well as certificate programs in human resources, management, and training.
Workshops to support teams working remotely
With remote learning continuing throughout the fall, LOD has expanded their offerings for groups and teams to fourteen unique sessions, each ranging from 90-minutes to three hours long. These sessions are designed to strengthen teams and provide a creative space for groups to virtually gather to learn and collaborate.
New course offerings include: Conversation Skills; Decision Making; Journaling; The Power of Why; Respect in the Workplace: My Role; Social Intelligence; Building Impactful Relationships; Time Management; and Virtual Meetings.
"Participants often say that attending these sessions is a fun and engaging way to explore different aspects of their team and that these sessions are great way for teams to refocus their energies on what's important," says Josh Hartlin, Facilitator and Learning Media Specialist. "Being able to step away from the day to day routine allows them to see the bigger picture."
Hartlin adds that these unique learning opportunities allow space for teams to explore their group dynamics in a safe and supportive environment.
"Participants find that attending one of these sessions is valuable to the overall health and wellbeing of their team. Whether it allows them to explore and clarify their vision and goals, interpersonal group dynamics or just plain fun, the experience refreshes the energies of the team."
Learning series continues online
The popular My UMCareer series has also moved online. The series is comprised of five, one-hour sessions, each designed to help support staff employees to navigate and plan for their career at the U of M.
Employees are welcome to take any or all of the sessions which include Creating Your Career Plan; Resume Writing; Cover Letter Writing; Interview Skills; and Career Mapping.
This series fills up quickly, so register early to guarantee your spot.
Registration is open for workshops taking place in September and October. Registration for November and December offerings will be available in early October.
Visit LODReg for the full list of professional development programming offered by LOD, human resources.