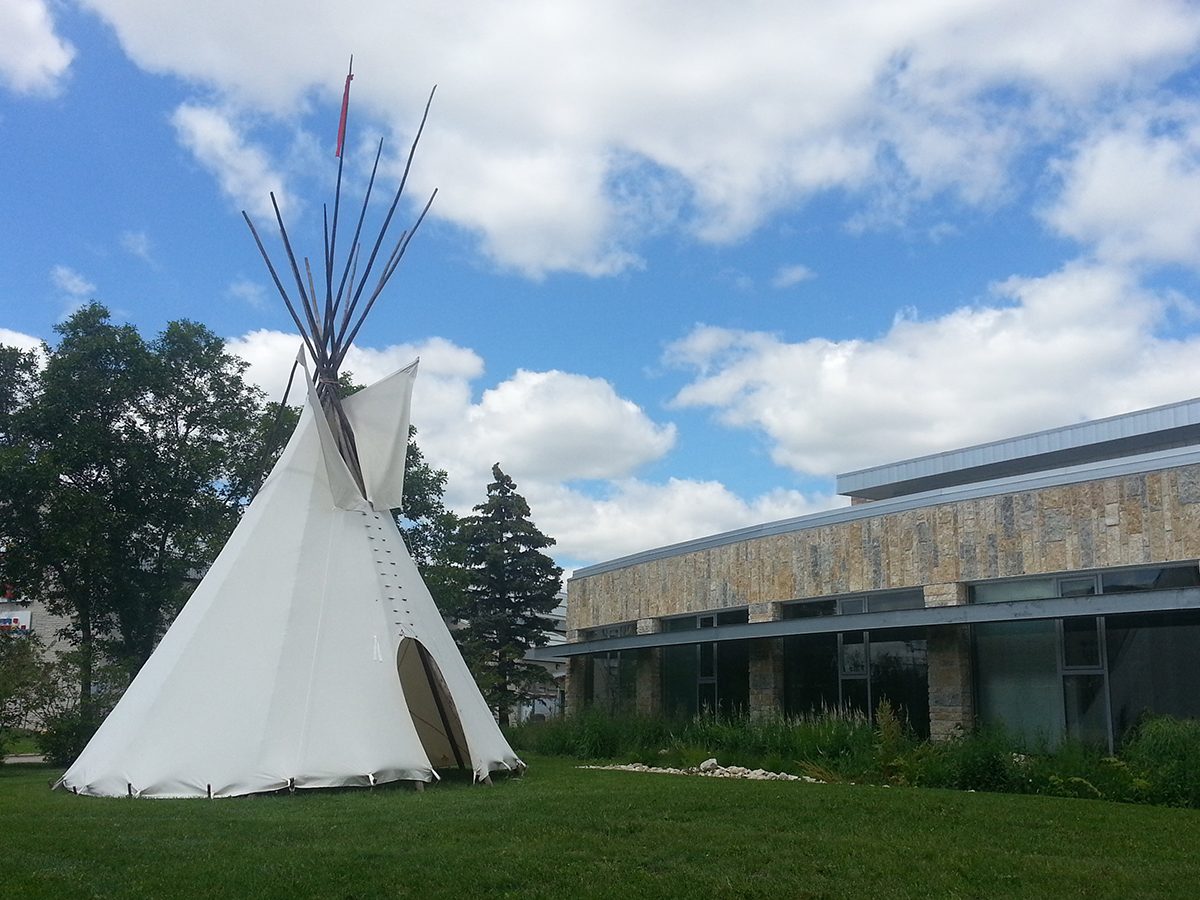 Recognizing National Indigenous History Month and National Indigenous Peoples Day
June 21, 2022 —
The following is a joint message from University of Manitoba President and Vice-Chancellor Michael Benarroch and Vice-President (Indigenous) Dr. Catherine Cook.
Dr. Michael Benarroch, President and Vice-Chancellor:
Today is National Indigenous Peoples Day, and throughout our province and country, communities continue to pursue truth as they search for the remains of lost children at the sites of former residential schools.
It's a heartbreaking reminder of Canada's painful history and it compels us all to continue to educate ourselves and to take action toward reconciliation. That is why I shared in my installation address that UM is committed to reconciliation at all levels – in governance, leadership, and practice.
Led by Dr. Catherine Cook and the Office of the Vice-President (Indigenous), UM is working with the National Centre for Truth and Reconciliation (located on the Fort Garry campus) and Indigenous partners across Canada to advance the Calls to Action and to integrate Indigenous ways of knowing into everything we do. We have the big idea that UM can provide an inclusive, supportive environment where Indigenous scholars, staff and students want to teach, work and learn.
Last month, we held UM's 33rd Indigenous Grad Pow Wow where we celebrated 415 Indigenous graduates. I enjoyed speaking with students at the event, some who shared how they benefited from the Indigenous Student Centre and other supports and programs committed to their success. We continue to invest in these supports as we want the diversity of our university community to reflect the diversity of our province.
We all owe tremendous gratitude to the Indigenous Elders, students, staff, and faculty who participate in teaching and learning at UM, helping us integrate traditional knowledge into everything we do.
On June 21, and always, I invite everyone in the UM community to celebrate the history, culture, traditions and contributions of First Nations, Métis and Inuit peoples across all of Turtle Island, who were here long before colonialists set foot on its shores. I remind us all to renew our understanding of Indigenous history in Canada or visit for the first time such documents as the history of residential schools, Survivors' stories, and The Final Report of the National Inquiry into Missing and Murdered Indigenous Women and Girls.
Dr. Catherine Cook, Vice-President (Indigenous):
National Indigenous History Month and National Indigenous Peoples Day give us an opportunity to reflect on where we come from, to highlight and thank those who are doing some incredibly heavy lifting, and to celebrate the diverse art, music and writing of First Nations, Métis and Inuit creators.
Every month and day of the year, we see strength and commitment from Indigenous people who are leading change. This work is intensified by the personal and familial connections that we have to historic and existing systems that cause us harm. Still, we persevere and witness resilience in each other.
We are thankful for individuals like Elder Margaret Lavallee, Senator Mary Jane McCallum and Elder Levina Brown, who received honorary degrees for their lifelong dedication to Indigenous students and communities, for educating all peoples on the importance of Indigenous knowledge and history, and advocating for equity.
We are inspired by young people like Gabrielle Fontaine, Jesse McGregor, Taylor Tutkaluke and Ashley Richard, who are undertaking groundbreaking research, finishing their degrees despite having to continually pivot throughout the pandemic and creating spaces for Indigenous people to innovate.
We are motivated by colleagues, alumni, friends and community partners who are revitalizing Indigenous languages, creating circles of mentorship and making bold ideas a reality.
We invite everyone to join us in celebrating. On June 21, Ongomiizwin – Indigenous Institute of Health and Healing at the Rady Faculty of Health Sciences is hosting a day of activities at the Bannatyne Campus, and the Indigenous community at UM has compiled a selection of books, music, resources and more to add to your summer reading and play lists. There is certainly no shortage of Indigenous people and content for us to be getting to know this month, day and all throughout the year.