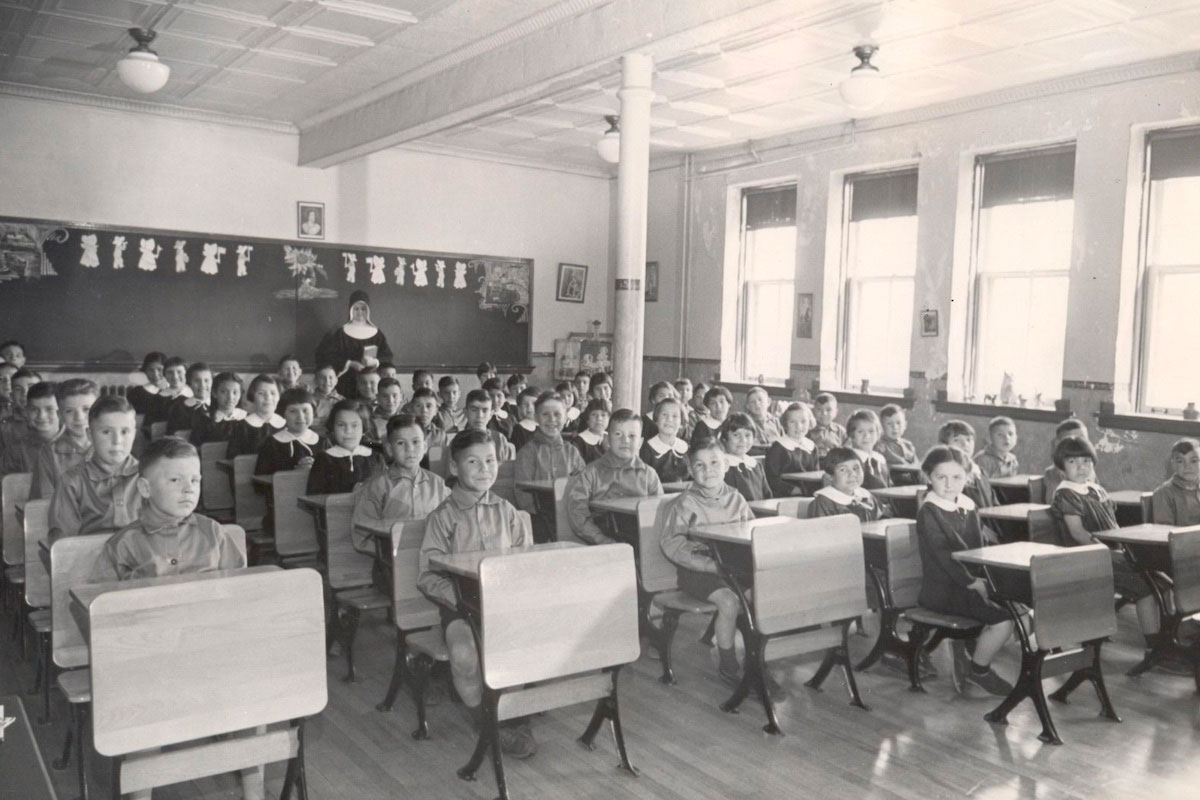 Joint message on the one-year anniversary of the discovery of the first 215 unmarked graves
May 27, 2022 —
The following message is from Dr. Catherine Cook, vice-president (Indigenous) at the University of Manitoba and Stephanie Scott, executive director of the National Centre for Truth and Reconciliation
WARNING: Some information in this statement may be distressing. A national Residential School Crisis Line is available for anyone affected: 1-866-925-4419.
In the 365 days since the Tk'emlúps te Secwépemc shared their discovery of the remains of 215 children at the site of the Kamloops Indian Residential School, we have experienced palpable change as a university, as a centre of learning and keeper of truths, and as a country.
When the announcement was first made, the reaction we saw from individuals was one of anger. Anger that they were never taught this history. Anger that the story of Canada was a lie and there is a different truth to be told. Even though Indigenous people have been sharing the atrocities of the residential school system for decades, it took the spirits of 215 lost children to get through to the nation.
We saw a shift in media, who stayed on the story, refusing to let the public ignore the past. We witnessed a recognition that the systems we exist in are racist and that we must work together to change them. By July 1, the call for change was clear when Canada Day turned from red to orange.
At the University, we already had commitment from senior leadership and the board of governors to support our work to advance Indigenous engagement and to fight anti-Indigenous racism at the institution, but in the past year, there's been a bigger appetite to learn about and become involved in this work. This has been evident through increased participation in learning opportunities, dollars from donors, and new initiatives across our campuses to support Indigenous students, communities, teaching and research.
At the National Centre for Truth and Reconciliation (NCTR), Survivors are engaged in every step of our work. Because of them, the federal government committed to find and deliver records to the Centre. Significant funds were included in the federal budget to construct and operate the NCTR's new home. Canadians at large, including the business sector, have reached out with donations, while asking "what can we do on behalf of Survivors?" Churches have committed to hand over records that were not previously held. We are receiving more support for education initiatives, and research into finding more lost children is underway.
Since May 27 of last year, thousands of additional unmarked graves have been discovered and more sites are being searched. While past truths continue to be uncovered, we must also recognize the missing children living amongst us – those who have been shifted into and become lost to other systems such as Child Family Services and correctional centres. When we wear orange shirts and say Every Child Matters, we have to include those who continue to be impacted by the legacy of residential schools. It's our responsibility to continue to fight for systems change and a new way forward.