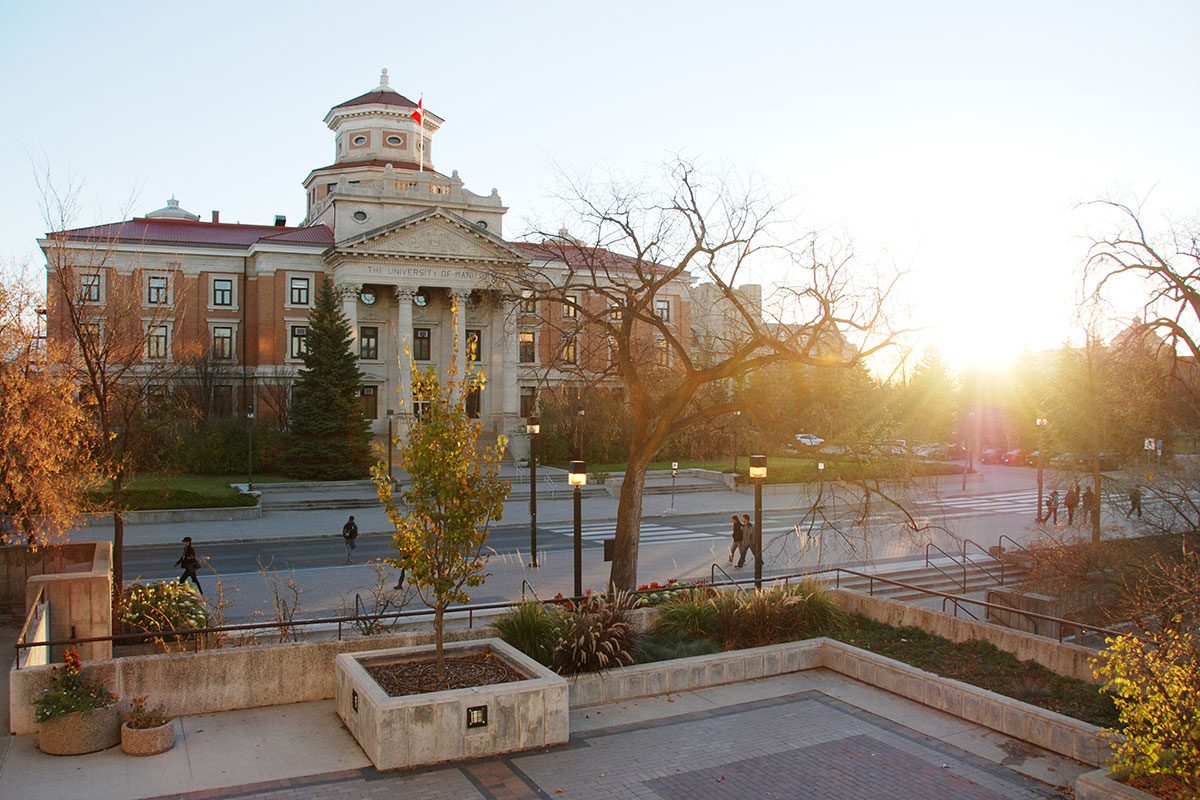 'Real growth, great insights and real skills': UM Management Fundamentals Program nurtures leaders
Summer intensive cohort completes program; Register by Nov. 5 for fall program
October 14, 2021 —
The fall program of UM Management Fundamentals Program (UMMFP) kicks off Nov. 15 and 16, with online programming from 1 to 4 PM each day.
The program is offered through Learning and Organizational Development and strengthens leadership abilities and provides valuable skills for current managers and supervisors and others who want to prepare for future leadership roles. Flexible scheduling allows participants to take the required workshops through multiple timeframes, and participants have up to two years to complete the program.
The application form and the program outline can be found on the UM Management Fundamentals Program UM Intranet page.
The application deadline is November 8.
'Growth and commitment' shown by cohort of UM Management Fundamentals Program summer intensive
Participants recently completed the first summer intensive UM Management Fundamentals Program.
"We are so impressed with the commitment participants showed during the summer intensive program," says Jennifer Montebruno, Facilitator and Programs Coordinator, Learning and Organizational Development. "It was truly remarkable – we saw real growth, great insights and real skills developed in such a short time."
During the week-long summer intensive, participants learned about subjects specific to be a leader at the University, such as UM policies and collective agreements, along with foundational knowledge for leading, building and motivating teams. They also networked and connected virtually with colleagues across campus.
"Over the past 18 months, we have seen managers continue to rise to the occasion and stretch themselves in new ways, and this cohort was no different," adds Montebruno. "We have a commitment to keep developing emerging leaders and I'm excited for the start of the fall cohort."
Darlene Smith, Associate Vice-President, Human Resources offers a special congratulations to the summer cohort.
"It is exciting to have leaders that are passionate about and committed to improving their leadership skills. Kudos to the program participants for their dedication. You are the frontline people managing our most valuable resource—our staff."
What are participants saying about the program?
"It was really a transformational experience and opened my eyes to ways I can grow in my role and support my team."
"All of the data-driven portions were superb. It is vital (especially as a post-secondary institution) that we base our training on a solid foundation. I was thrilled at how much research underpinned many of the concepts being discussed over the week."
"The value of having that self-awareness of how you receive info and how to effectively communicate with other working styles is definitely something that will stick with me. I also really think the information on UM specific policies regarding HR, EDI, and unions will be some of the information I use the most going forward."
"Peer coaching was most helpful as a younger individual newer to the university. Learning that you don't need to know everything to lead/coach and communicating one on one with different kinds of people was a big confidence booster."
"Going into a course without currently managing a team can be difficult as you believe you must not have anything important to contribute, however all facilitators made this program a comfortable environment. I've never experienced such an inclusive and understanding program where all answers and opinions are accepted."
Human Resources offers a wide range of learning opportunities for UM employees. More information on the UMMFP and other learning and development opportunities can be found on the employee career development page on UM Intranet.