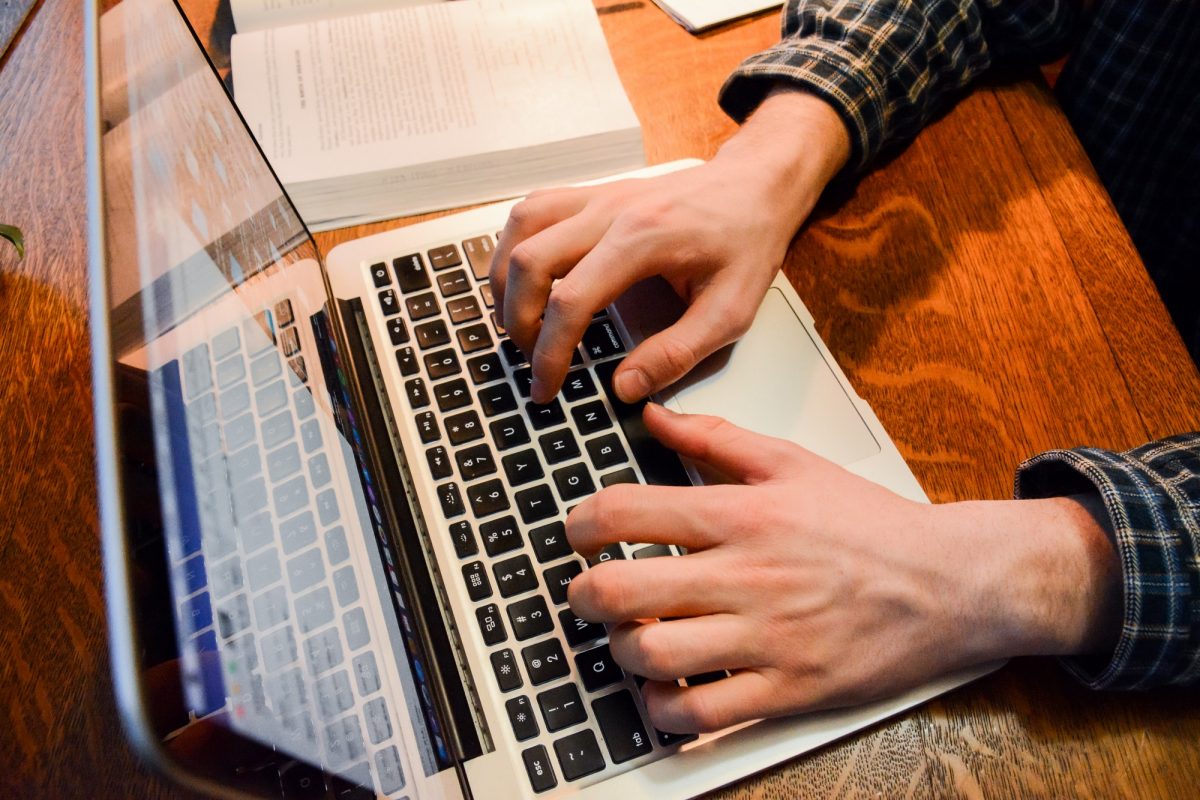 Prep in advance and get help fast
Tips for navigating your exams
April 22, 2022 —
As we wrap up another term, here are some tips and tricks to consider as you navigate your exams in the next couple of weeks. Preparing in advance will help ensure that when your exam starts, you can focus on the exam content rather than troubleshooting technology or settling into the exam environment.
BEFORE EXAMS START
Knowing what to expect, especially if it's your first time taking exams at the university level, is important in helping you prepare yourself physically, mentally and logistically.
Know your schedule. You can find your exam schedule in Aurora under 'My Exams.' If you have any exam conflicts, make sure to contact the Registrar's Office as soon as possible to make arrangements.

If there is a scheduling conflict between a class and an exam, all academic staff and academic unit heads are responsible to ensure that students are not disadvantaged with respect to any missed or delayed classes, exams, or assignments. Students can direct concerns about conflicts to their instructor or academic advisor.

Ensure your access. Make sure you can access your UM email and UM Learn accounts. Before your online exams, log in on UM Learn, select a course for which you have an upcoming exam and make sure you can find the 'Quizzes' tab. It's also a good idea to ensure the device you're using is compatible with UM Learn.
Confirm your location. Prior to your in-person exam, it's important to know exactly where you will be writing your exam and to know how to get there on exam day.
Check your times. Times are set in the Central Time Zone. Confirm your exam start time, especially if you're taking your online exam from a location outside Manitoba.
Prepare as usual. Whether your exam is online or in person, the basics of studying remain the same. Prepare like you would for an in-class exam, and don't forget to practice self-care while you study and on exam days.
Consider your (virtual) location. Let your instructor know in advance if you will be taking your online exam at the same location as another student in the class. That way, there aren't any red flags when you write at the same IP address as another student.
Practice using e-proctoring software. Is your instructor using e-proctoring software for online exams, such as Respondus? If so, don't worry. You can practice taking a test using Respondus in UM Learn. This allows you to complete a practice exam (as many times as you wish) to become familiar with exam-writing when Respondus LockDown Browser and Monitor are enabled. We recommend you also read the FAQ section in the course to access additional information. Many instructors also create a practice exam not for credit in the course, but to allow you to practice and familiarize yourself with the digital platform.

Self-register for a Respondus Monitor practice course by following these steps:
Log in to UM Learn.
Select 'Self-Registration' from the top menu.
Select 'Respondus Monitor Practice Exam' (near the top of the list).
Complete the registration steps and click on 'Go to course offering.'
ON EXAM DAY
Get help fast if you experience technical difficulties during your exam. If you require immediate support, please call 204-474-8600 or toll free (North America) 1-844-626-1756.
Exam days can be stressful, but being ready and present makes a big difference. Here are some ideas to help you address aspects that are in your control:
Show up for the exam. It seems obvious, but exams may be easier to miss than you think. Double check your start time, set an alarm, and have your device ready in advance so when the exam starts, you're ready to go.
Pack your ID. During in-person exams, students must present photo identification. Bring your student ID card or another piece of photo identification with you and place it on top of your table before starting your exam.
Get help fast if you experience technical difficulties during your exam. If you require immediate support, please call 204-474-8600 or toll free (North America) 1-844-626-1756. UM Learn experts will be available to provide immediate service and a quick resolution to your inquiry. Listen for the "online exam support option" and follow the prompts to report your issue. DO NOT send e-mails or chat messages to get assistance – the response time will be slow while staff are answering calls.
Show your integrity. Remember that academic integrity expectations apply to all exams and assessments. For online exams:

Find out from your instructors in advance what materials you can access during the exam. Anything that is not explicitly permitted is unauthorized material and can lead to an allegation of cheating.
Don't work with others. Exams are individual assessments and working with others is not only unethical but risky. Your instructor knows even more about your activity during an online exam than in an in-person exam, so you will get caught if you attempt to cheat.
Learn more about Academic Integrity to understand your responsibilities.

Read the instructions. Be sure to carefully read the questions. The format may vary depending on the exam. Communicate with your instructor to know what to expect. For online exams, keep in mind that some may not allow you to return to previously answered questions.
Be aware of time limits. Consider the total amount of time you have to complete your exam. How many questions are there in total? Based on the question types, don't get stuck on a single question. Make sure you can see the time during your exam to help with time management.
Don't forget to submit. Most online exams aren't done until you click 'Submit' at the end. Wait until your exam submission is confirmed before leaving the page. For in-person exams, make sure you give your exam to the supervisors.
Get more tech support for students to help you prepare for online exams. We'll also be sharing more exam-related tips and tricks on @umstudent on Instagram.