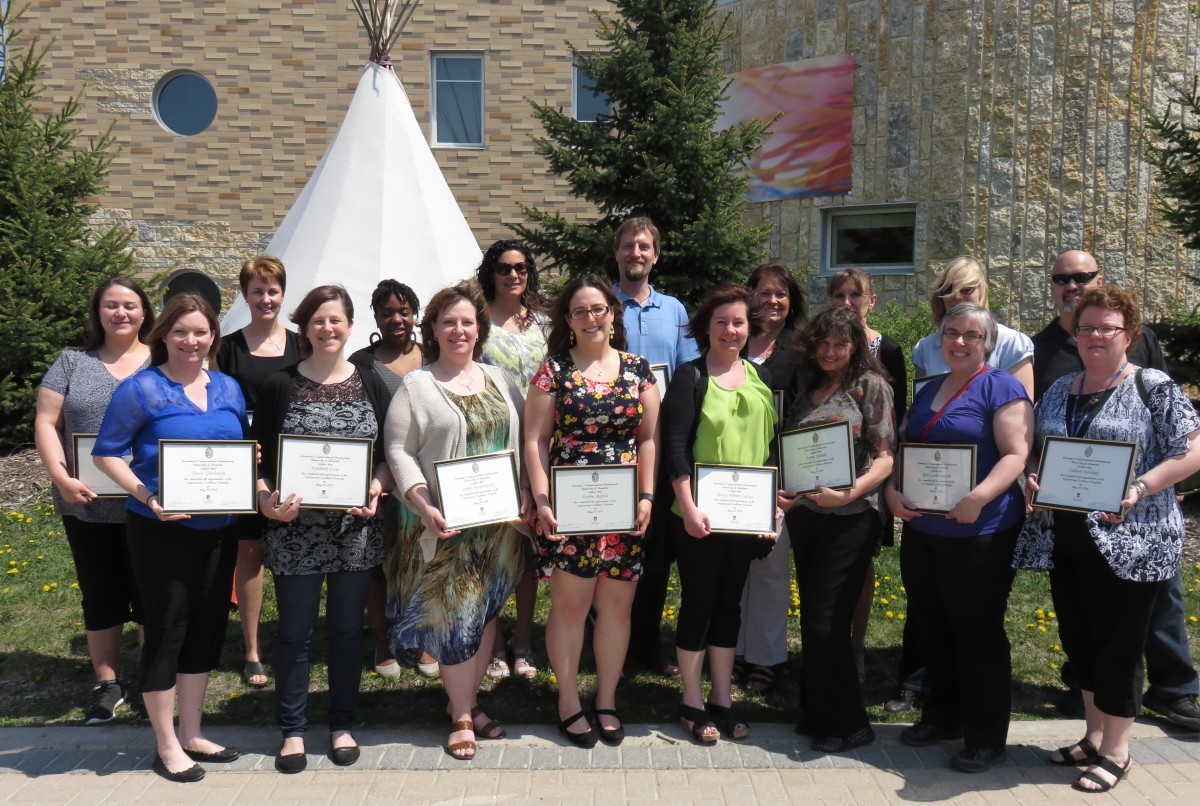 Participants receive Supervisory Excellence certificate
Celebration event brings together colleagues
June 6, 2016 —
This spring, 24 participants successfully completed the Supervisory Excellence certificate program offered by learning and organizational development, human resources. The participants represent 20 different departments from the Fort Garry and Bannatyne campuses.
The one-year program offers sessions on communication skills, how to conduct annual performance reviews and understanding collective agreements, among other topics. All university employees are eligible to register, whether they aspire to or already supervise staff.
"This program helps foster the sense that we are not just employees, but people that matter to this university family," says program participant Wayne Burr, supervisor, desk side support group, information services technology.
"The U of M is a fantastic place to have a career because it encourages us to learn and grow. The university recognizes that if we as individuals are successful, then we collectively contribute to the overall success of the university. It's no wonder that the U of M is such an attractive place to work," says Burr.
The Supervisory Excellence program includes training from topic experts across campus. Participants have the opportunity to network, develop good relationships and obtain skills that are considered an asset when applying for supervisory roles on campus.
After the program concludes each spring, participants come together to celebrate and receive their framed certificate.
Greg Juliano, associate vice-president, human resources, says, "We are proud to offer this program to colleagues across the University. It is a program that supports the goal of the U of M, as noted in the strategic plan, Taking our Place —to develop a culture of leadership and teamwork among staff through professional development programs."
For information on the Supervisory Excellence program, see the learning and organizational development website.
Registration for the 2016/17 program is now open. If you have any inquiries, contact David Grad, facilitator and programs coordinator, learning and organizational development, 204-474-8468, david [dot] grad [at] umanitoba [dot] ca