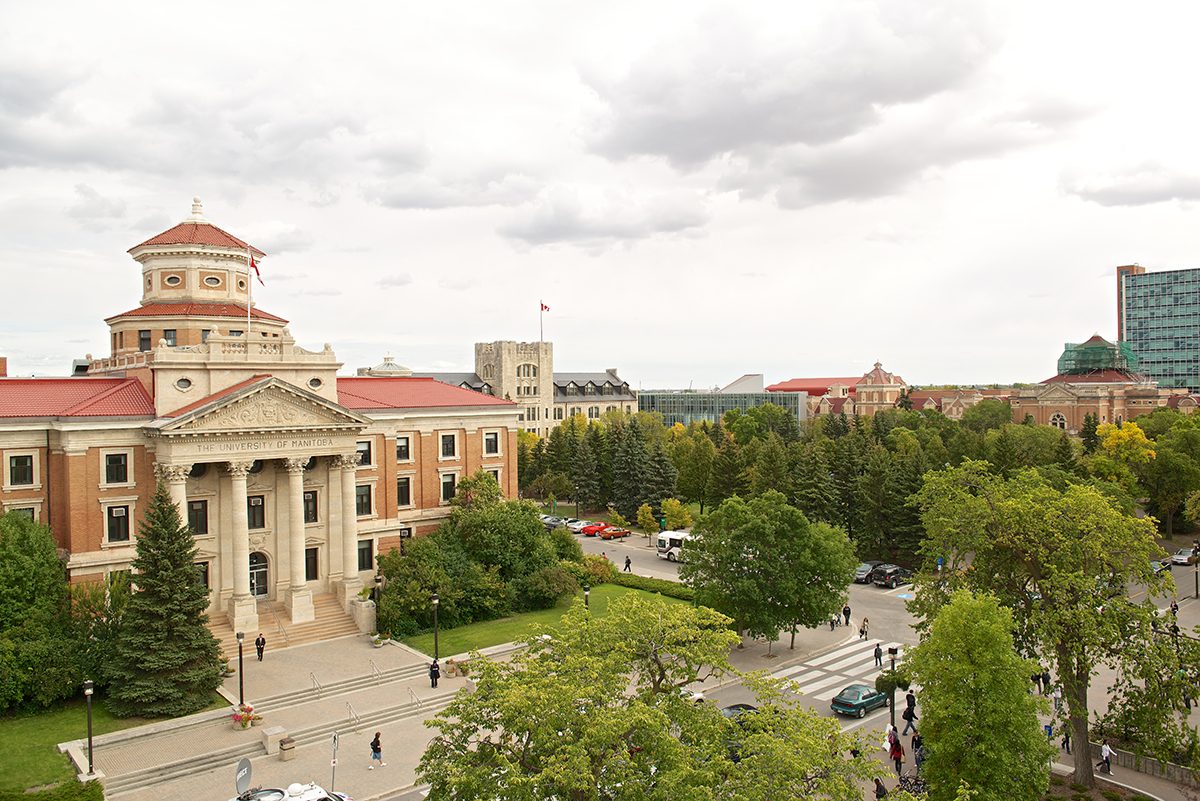 Opportunity to attend 'transformational' Governor General's Canadian Leadership Conference
Information session June 24; application deadline July 16
June 18, 2019 —
University faculty and staff are invited to apply or nominate a colleague for the opportunity to participate in the 2020 Governor General's Canadian Leadership Conference (GGCLC), Canada's foremost leadership development opportunity, which will be held May 29 to June 12, 2020.
"My experience at the 2017 GGCLC was transformational!" says Justin Rasmussen, Indigenous student advisor, who represented the University of Manitoba at the GGCLC in 2017.
"This conference provided an opportunity to engage and debate meaningfully with people from different sectors and with different cultures and backgrounds. I met people I never would have had the opportunity to meet, if not for the conference."
Created in 1983 under the leadership of The Right Honourable Ed Schreyer, the GGCLC is designed to build national leadership skills. The GGCLC website notes that intent of the conference is to "introduce Canada's future business, labour, public sector and community leaders to a myriad of complex issues, in order to expand their ability to interact with people, develop improved decision-making processes, and test their capacity to deal with the unexpected." 2020 marks the eleventh conference.
"Many of the conversations challenged my beliefs, values, and worldviews and either broadened my perspective or simply strengthened my stance on many issues that matter to Canadians," added Rasmussen.
The 15-day conference will start in Huntsville, Ontario, where the 250 participants will meet for a three-day plenary session with eminent Canadian leaders.
Speakers for the 2020 conference have not yet been announced, but the 2017 conference speakers included Supreme Court of Canada Justice, the Honourable Rosalie Siberman Abella; Clint Davis, partner and managing director of Acasta Capital Indigenous (ACI); Cameron Bailey, artistic director of the Toronto International Film Festival; Kathleen Taylor, chair of the board, Royal Bank of Canada; Marie-Josée Lamothe, managing director of Google Canada; Leroy Little Bear, professor emeritus, University of Lethbridge; Alan Doyle, actor, producer, best-selling author, and lead singer for Newfoundland's beloved Great Big Sea; and Vaclav Smil, distinguished professor emeritus, University of Manitoba.
After the three-day plenary, conference participants travel for nine days in multi-sectorial and multi-cultural study groups to different regions across Canada to examine issues with regional leaders. Each night, the study groups will reflect on the day by sharing their observations, perspectives and insights.
After the nine-day study tour, the groups will meet up in Quebec City for three days, where they will report on their study tours to the Governor General of Canada.
At least one University of Manitoba application will be forwarded to the GGCLC selection committee. Participants are defined as being "in mid-career and will likely be in high-level, decision-making positions within the next ten years."
"This is a wonderful opportunity to enhance leadership within U of M community," says Mark O'Riley, director, learning and organizational development, human resources.
Strong applicants will demonstrate innovation, creativity, and commitment; people who are forward-thinking, passionate and eager to inspire change.
"We look forward to receiving your application!" he adds.
Interested applicants are invited to attend an information session on Wednesday, June 24, 4:30 p.m. to 5:30 p.m., at Migizii Agamik – Bald Eagle Lodge. Christine Cyr, Manitoba co-chair for the 2017 GGCLC and 2015 GGCLC Alumna; and Justin Rasmussen, 2017 GGCLC Alumnus, will share their experiences and answer questions.
RSVP to Cynthia Oliveira, cynthia [dot] oliveira [at] umanitoba [dot] ca or 204-474-8850. Light snacks will be provided at the information session.
To download an application, visit the human resources website.
The deadline to submit applications is July 16. The selection committee will choose at least one applicant to represent the U of M and will directly notify the applicant over the summer.
If you have questions about the process, contact Mark O'Riley at 204-474-9491 or mark [dot] oriley [at] umanitoba [dot] ca.