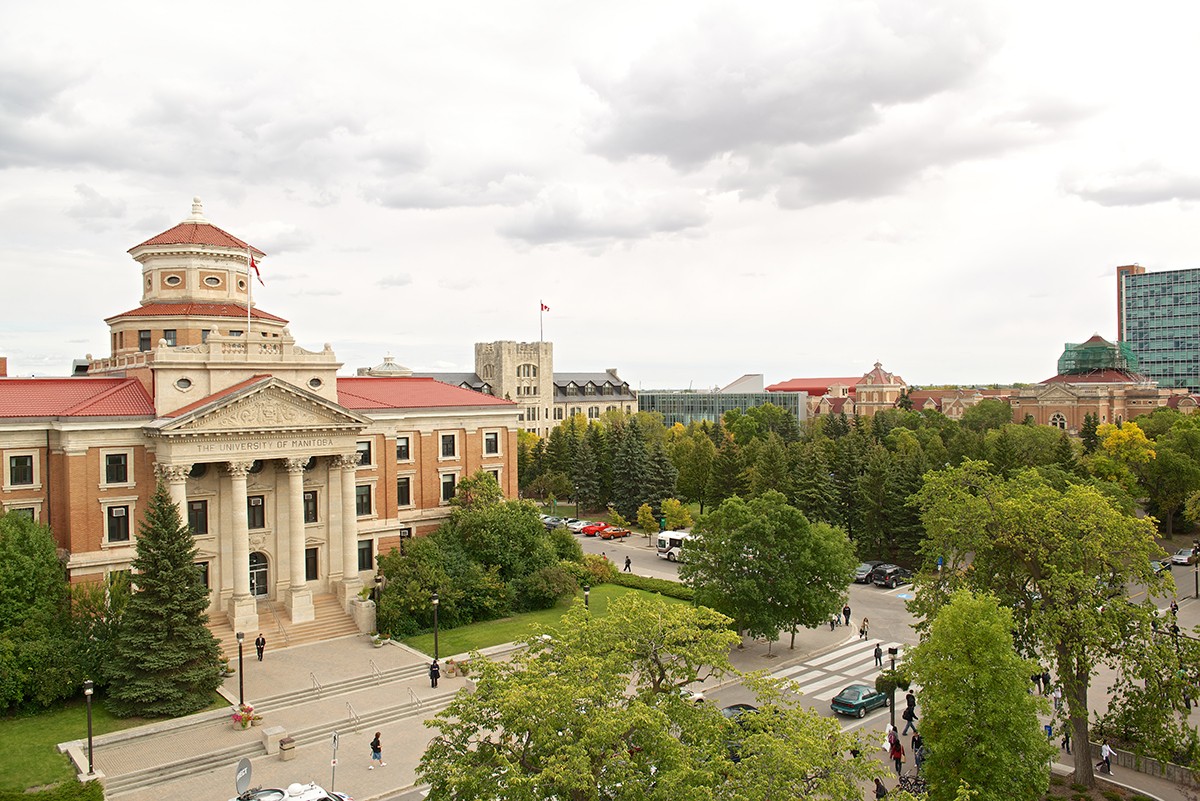 Nominations for Governor General's Canadian Leadership Conference now being accepted
Information session is June 22; deadline for submission is July 8
June 14, 2016 —
University staff are invited to forward a name or nominate a colleague for the opportunity to participate in the Governor General's Canadian Leadership Conference (GGCLC) held June 2 to 16, 2017 in Ottawa, Ontario. One U of M candidate will be selected to attend; the application deadline is July 8.
University of Manitoba applications will be examined by a selection committee consisting of staff from human resources.
Christine Cyr, director, Indigenous Student Centre and past participant of the 2015 GGCLC says, "Attending the leadership conference was the opportunity of a lifetime for me."
"The conference was a two-week journey of self-discovery, challenging my emotions, values and endurance," continues Cyr. "I traveled across Canada to learn about people, places, environments, governments and cultures. Life-long friendships and professional networks were formed."
The Governor General's Canadian Leadership Conference attracts participants from business, labour, government, academic and communities across Canada. The 2017 conference will include speakers such as astronaut Chris Hadfield, CEO of Axonify Inc. Carol Leaman and Manitoba's NDP MLA Wab Kinew.
Only one University of Manitoba application may be forwarded to the GGCLC selection committee. The GGCLC website notes that participants must be sponsored by their employer. Participants are defined as being "in mid-career and will likely be in high-level, decision-making positions within the next ten years."
"We are looking for applicants who have demonstrated innovation, creativity and commitment to the University of Manitoba," says Mark O'Riley, director, learning and organizational development (LOD). "People who have exhibited passion, integrity and inspiration are ideal participants."
"We look forward to receiving your application!"
Interested applicants are invited to attend an information session on Wednesday, June 22, 4:30 p.m. to 5:30 p.m., at Migizii Agamik – Bald Eagle Lodge. Leanne Douglas, Manitoba co-chair for the 2017 GGLCL, and Christine Cyr will share their experiences and answer questions.
RSVP to Christine Cyr, Christine [dot] cyr [at] umanitoba [dot] ca or 204-474-6825. At the information session, light snacks will be provided.
To download an application, visit the human resources website.
Send completed application to Mark O'Riley, director, LOD, by July 8. The selection committee will choose one applicant to represent the U of M and will directly notify the applicant over the summer.
If you have questions about the process, contact Mark O'Riley at 204-474-9491 or mark [dot] oriley [at] umanitoba [dot] ca