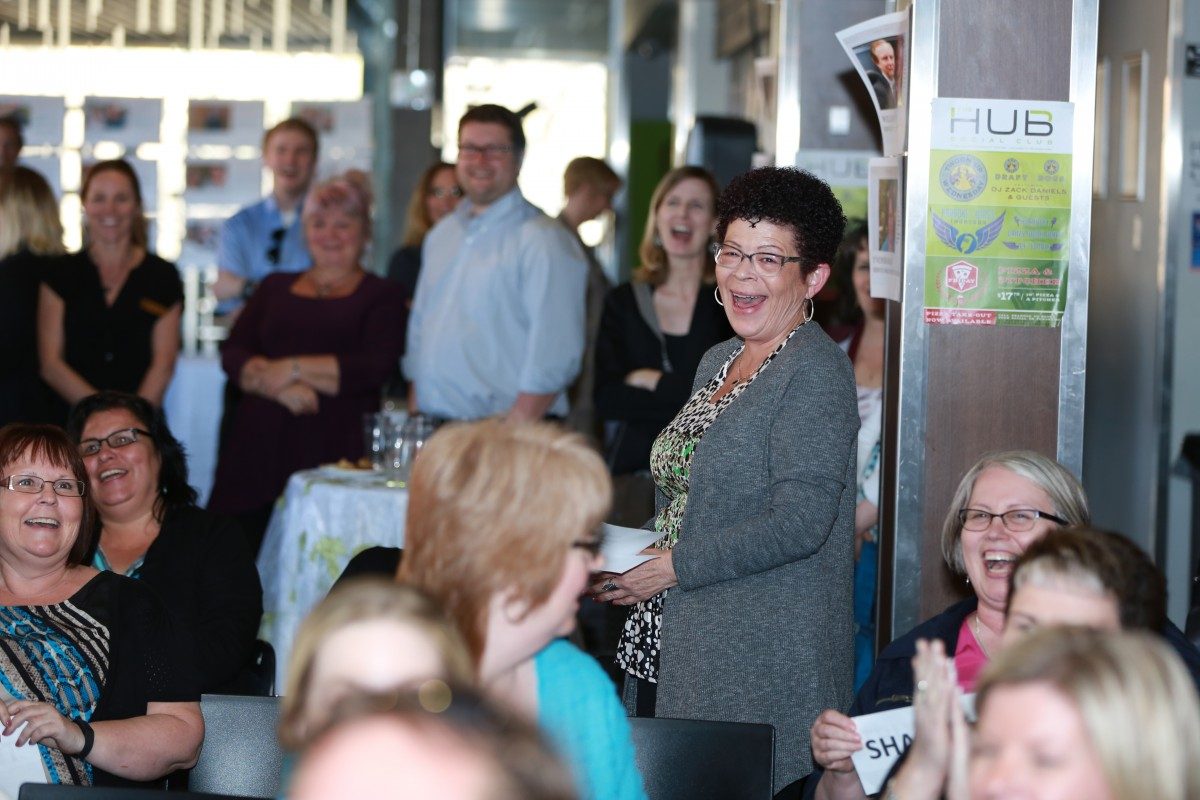 Nominate staff for Awards of Excellence
Choose from five award categories; nominations due April 6
March 12, 2018 —
Do you know a staff member who provides exceptional service to students and other members of our university community? Someone who takes the initiative to improve events and programs? Any staff member in a service, support and administrative role is eligible for an award; nominations are due April 6.
All students, staff and faculty can nominate a peer, colleague or team that provides exceptional service. There are five award categories: President's Award, Service Award, Leadership Award, Accessibility and Inclusion Award and Team Award.
Facilitator and programs coordinator David Grad, learning and organizational development (LOD), human resources, spoke with UM Today about the awards program and a recent survey on staff recognition at the University of Manitoba.
What are the goals and outcomes of the Awards of Excellence program?
Grad: The Awards of Excellence program is an opportunity to highlight and thank support staff for everything they do. They play a big role in supporting learning, research, and daily functioning of the university. We want our community to come together and celebrate all the support staff who make a difference on a daily basis. We have a nominee celebration to highlight and thank all the nominees for their contributions and we also have a President's reception for the recipients of the Awards.
How do you decide who wins an award of excellence?
Grad: Each year, it is a difficult task to select award recipients. Every nominee has made an impact at the university! The selection committee looks for nominations that demonstrate how nominees go above and beyond in their roles and lead positive change, growth, and improvement within their respective areas.
Can you talk more about what is meant by 'excellence'?
Grad: Excellence is about the effort to go above and beyond what is expected. It is reflected in staff who anticipate needs of clients, make proactive decisions, take initiative in improving programs/services, model leadership behaviors, and actively contribute to the growth of a positive work and learning environment.
Recently, your area did a survey on the staff recognition programs at the U of M. Can you share some of the survey results?
Grad: We found that faculty and staff appreciate the opportunity to recognize staff through these awards. They also value professional and career development opportunities, highlighting achievements at team meetings or internal newsletters and team outings and celebrations. On the other hand, people told us it can be hard to find the time or a consistent approach for staff recognition. The survey also highlighted the need to provide supports at the unit or department level. The feedback will help us improve overall supports for awards and staff recognition. We want to thank all who took the time to complete the survey.
How does staff recognition link to the university's overall strategic plan, Taking Our Place?
Grad: The Awards of Excellence application asks nominators to reflect on how nominees have contributed to strategic objectives from Taking Our Place. For each award category, nominators will identify objectives from the strategic plan and describe how nominees have demonstrated excellence in support of the objective.
To nominate a staff by Friday, April 6, visit the human resources website.
Questions about the awards of excellence program can be directed to David Grad, facilitator and programs coordinator, LOD, at 204-474-8468 or david [dot] grad [at] umanitoba [dot] ca