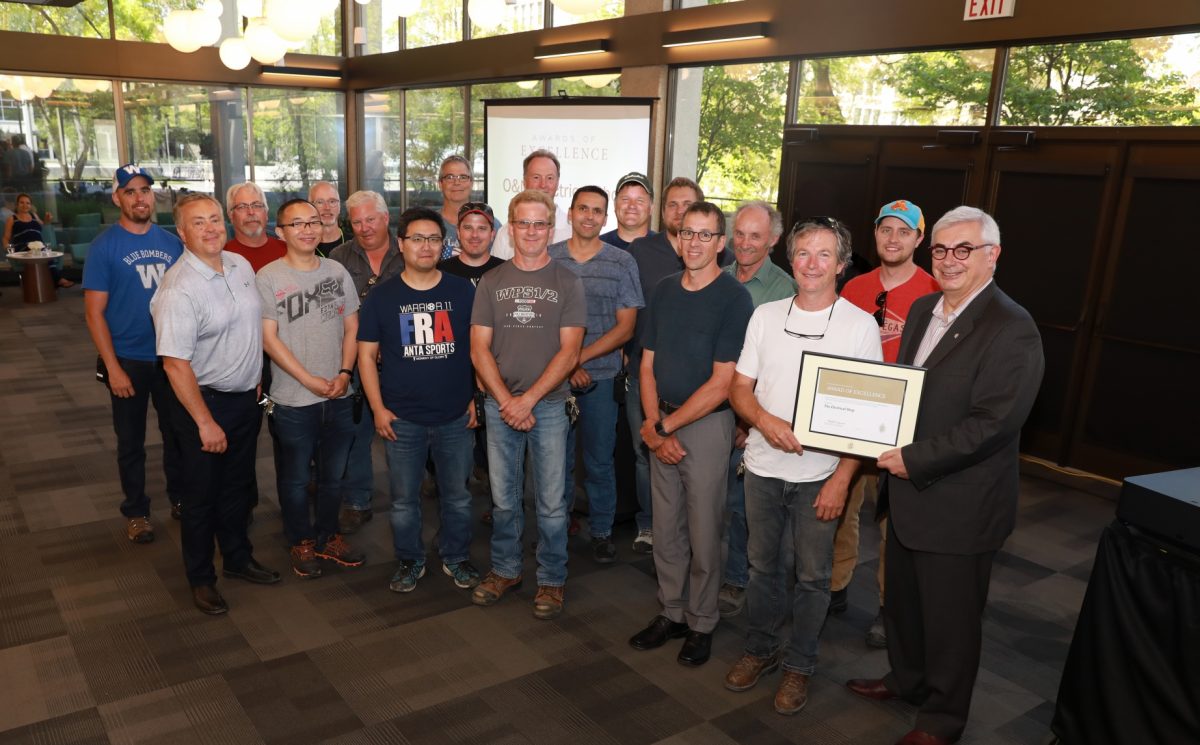 Nominate staff for awards of excellence
Recognize and celebrate staff achievement; nominations due February 11
January 7, 2020 —
Do you know a staff member who does a great job coordinating university programs and services? Or someone who starts the workday by doing an outstanding job of cleaning the university's hallways and shared spaces?
All staff in service, support and administrative roles are eligible for an award to recognize excellence in their work; nominations are due February 11.
Any faculty and staff member can nominate a peer, colleague, or team who provides exceptional service.
There is one award category titled the Award of Excellence, with multiple opportunities to celebrate the wide range of accomplishments of UM support staff. The President's Award is presented to an individual or team that deserves a special recognition. All nominees will automatically be considered for this award.
Recipients and nominators will be invited to a fun celebration held on April 20.
Each year the Awards of Excellence showcases the achievements of UM support staff, says Darlene Smith, associate vice-president, human resources.
"The university is a special place to work and learn thanks to the many staff who go above and beyond," adds Smith. "The Awards of Excellence recognizes the unique stories of hard work and dedication at the university."
"We encourage you to nominate a staff member who puts in the extra effort to create an outstanding learning and working environment."
Nominations are due February 11. For more information about the awards and the nomination process, visit the Awards of Excellence website, or email AwardsofExcellence [at] umanitoba [dot] ca