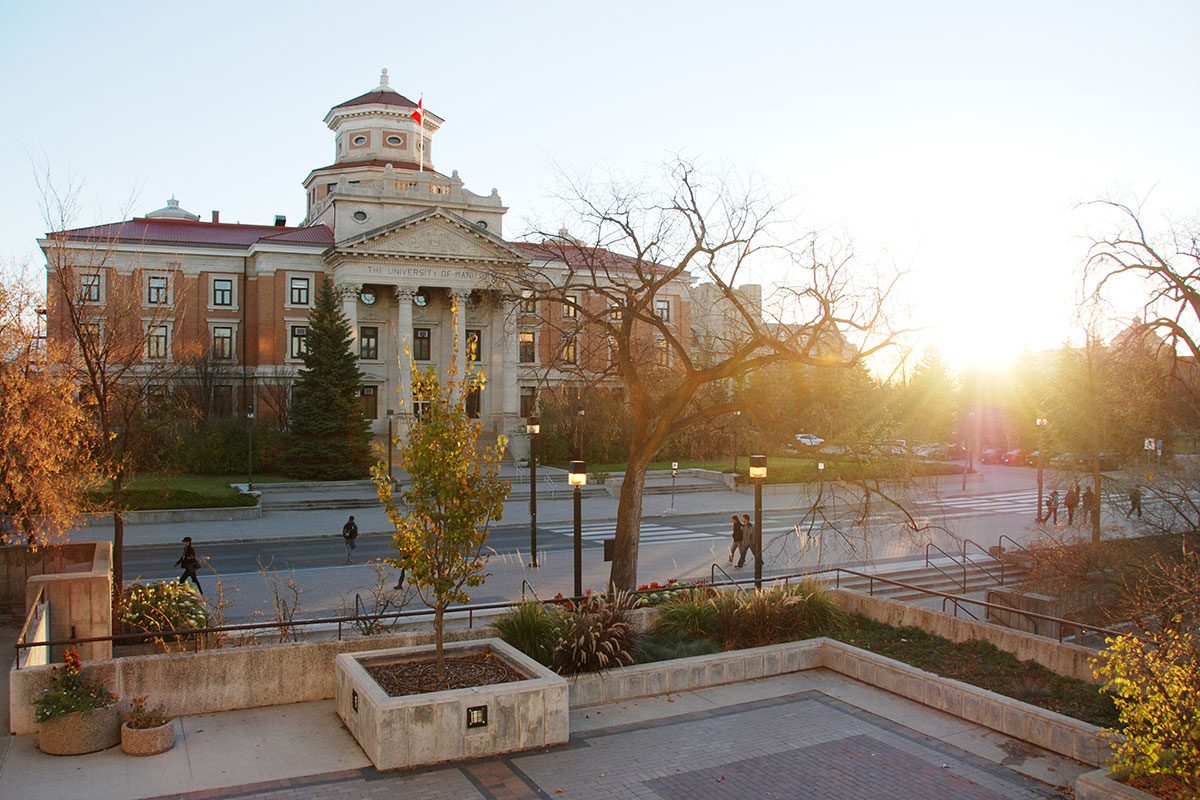 New support for UM leaders
UM LEAD program launches this summer; apply before June 1
May 3, 2022 —
Leaders in our community have a new learning opportunity, as Learning and Organizational Development (LOD) launches a new certificate called UM LEAD, which stands for Learn, Engage, Adapt and Develop.
"It is important that our institution, as a large employer, create a working environment that supports employees to be motivated and encouraged to pursue a meaningful career at the university," says Darlene Smith, Associate Vice-President, Human Resources.
The UM LEAD program is designed to equip our leaders with the knowledge and skills to be supportive, effective and inspirational in their role.
Providing a learning program that is relevant to current leaders is of critical importance and is part of the broader efforts of Human Resources to support development and capacity building, adds Smith.
Funded by Human Resources, the program is open to applications from a wide range of leaders.
Developing UM leaders by supporting them in their work
Leaders inspire, influence, and encourage the work of others, playing an integral role in the success of our institution. The UM LEAD certificate program in university leadership is offered by Human Resources as part of a commitment to providing leaders with a collaborative learning space to develop in their current, or future role at UM.
"People in leadership roles carry special responsibilities and this program provides a collaborative learning space for those who lead teams or projects, or who are leading by influence," says Sandra Woloschuk, Associate Director, Learning and Organizational Development.
"UM LEAD is designed to meet the needs of our community and offers a solid foundation of learning and experience in leadership best practices," she says.
The purpose of the program is to provide knowledge and skills in both general leadership practices and in key areas of university administration.
UM LEAD program overview
The program launches in August 2022 and includes eight learning days and several special features including the individual DiSC: Work of Leaders profile; one-on-one executive coaching; experiential exercises in leadership; a self-directed learning project; group coaching on leadership topics; peer networking; and workshop modules on core university structures, values, priorities and processes delivered by subject matter and area experts.
UM LEAD uses a cohort model where participants begin and complete the program as an intact group. While the program is comprehensive, the time commitment is reasonable and participants attend an orientation and three-day residency, along with five full learning days. At the end of the course, participants give a capstone presentation to a panel.
The certificate program is completed over eight months.
How to apply
Applications for the 2022-2023 cohort are due June 1.
All applicants must fill out the UM LEAD application form.
More information can be found on the UM LEAD certificate program UM Intranet page.
Program contact: Sandra Woloschuk, Associate Director, Learning & Organizational Development sandra [dot] woloschuk [at] umanitoba [dot] ca