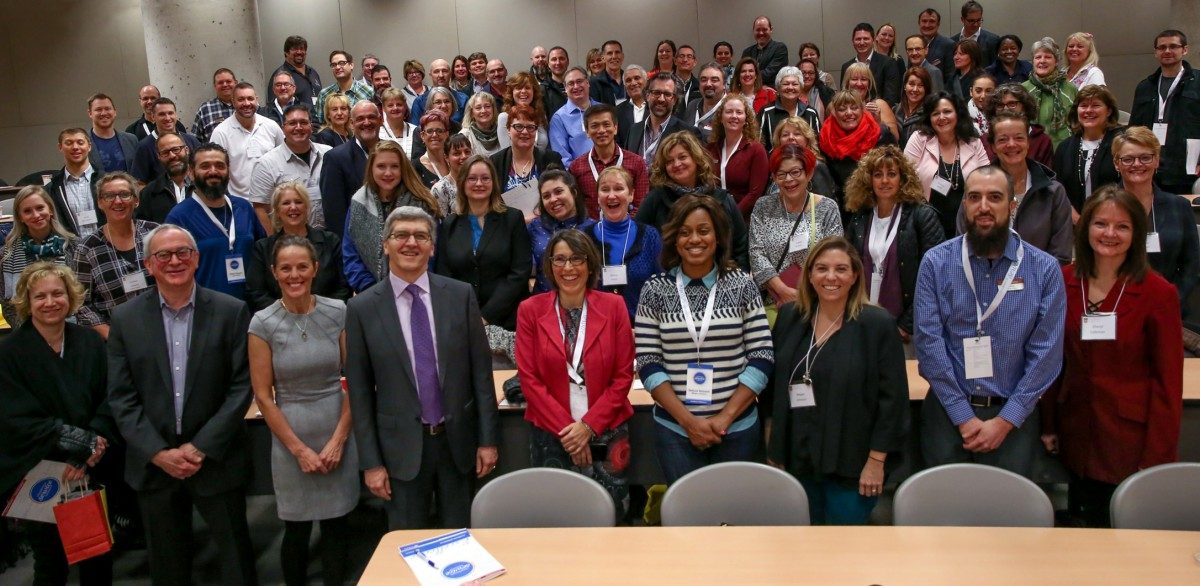 Members sought for Support Staff Endowment Fund organizing committee
Be part of promoting professional excellence and inclusion amongst support staff
December 11, 2017 —
The Support Staff Endowment Fund (SSEF) committee issues individual and project awards and organizes field trips that allow colleagues to mingle and get to know one another. The fund was established in 1988 to support activities and projects that promote excellence among the members of the support staff at the University of Manitoba.
With the help from learning and organizational development, human resources, the SSEF committee also organizes the annual support staff learning exchange program trip.
The trip is a highlight. This year, from October 26 to 29, 40 staff paired up with University of Ottawa counterparts to learn how they administer programs and services. The goal of the learning exchange program is to bring back lessons learned from other post-secondary institutions to the U of M.
"It was great to look at my position with fresh eyes," says Kyle Lougheed, student recruitment events coordinator, enrolment services, who participated in the learning exchange program trip.
"My counterpart from University of Ottawa has similar joys and issues so we had lots to talk about."
"I'm really lucky to work here at the U of M. The trip affirmed what I enjoy about my job and team."
This year, the 12-person SSEF committee is seeking new members, particularly two members from the Bannatyne campus. See committee role descriptions here.
"This is a great committee to join!" says Stacey Woods, confidential assistant to the dean of extended education, who became a committee member in 2016.
"Our goal is to promote professional excellence and we pride ourselves on bringing together staff, focusing on inclusion and leaving no one behind," she adds.
To learn more about the support staff endowment fund committee and learning exchange program, visit the SSEF pages on the university website.
To inquire about joining the committee, contact um-ssef-committee [at] lists [dot] umanitoba [dot] ca