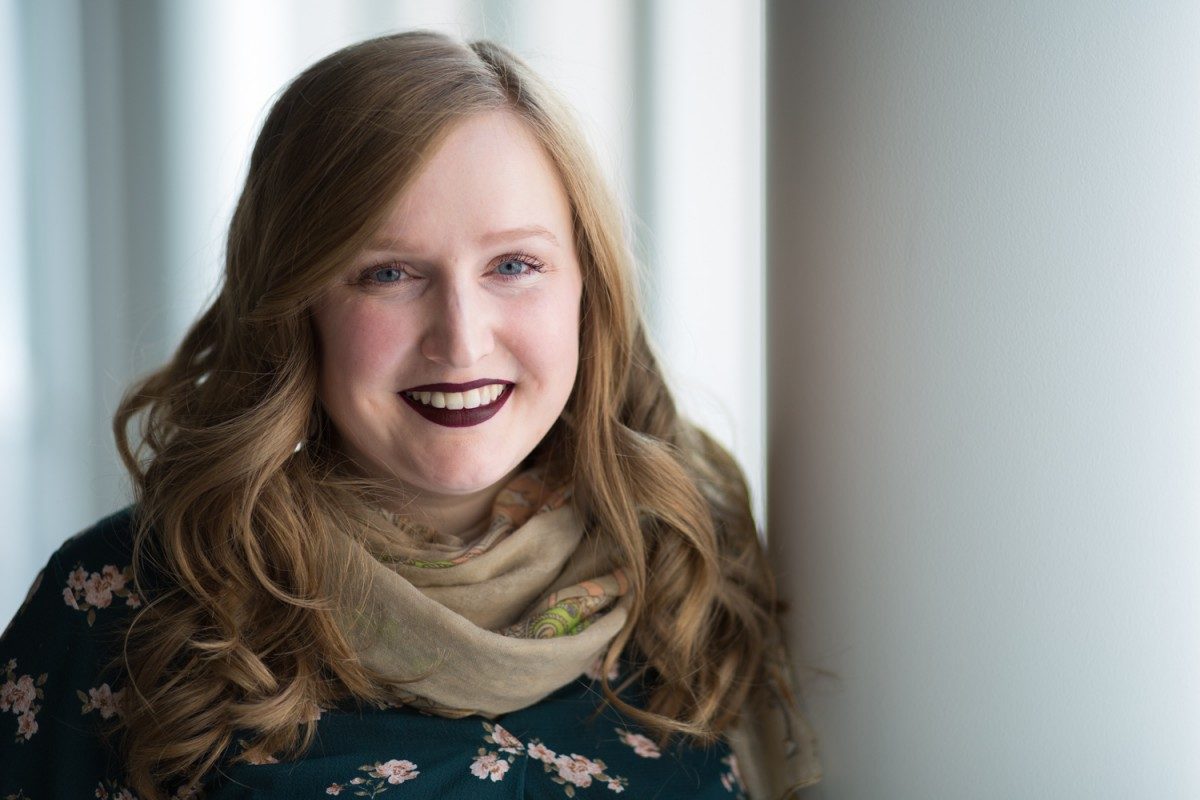 Meet Our Community: Coffee with a Co-Worker
Rebecca Balakrishnan on helping students reach their full potential
July 9, 2018 —
UM Today sat down with Rebecca Balakrishnan [BA/14], career consultant, career services, to interview her for the Meet Our Community: Coffee with a Co-Worker series.
This regular series celebrates our faculty and staff, showcasing the range of positions, unique career paths, meaningful work and impact on others at the University of Manitoba. The series shines a spotlight on our staff and faculty, inspiring others building their career at the U of M or interested in joining our community as an employee.
WHAT DO YOU DO AS A CAREER CONSULTANT?
Rebecca Balakrishnan: There's so much to do in this role! I support students who have no idea what they want to be. This involves having a big conversation, doing an assessment, getting into what they're passionate about and asking good and insightful questions to really dig in and find out what it is that they need in a career. On the other side, I work with students who do know where they're going. So, I get them the right information to make good decisions, help them find ways to build their network or get the right experiences and help them with their job search. We help students at all points in their studies up to six months after they graduate. Beyond this, I get to do a lot of resource development like creating new presentations, writing workbooks, facilitating and doing class talks, and running events.
THAT'S A WELL-ROUNDED JOB! WHAT INSPIRED YOU TO PURSUE THIS TYPE OF FIELD AT THE U OF M?
When I was in my second year of university, I started out as a peer volunteer because I knew I wanted a job where I'd be helping people, so it was a good way to try it out as a student. It was an amazing experience! I got a placement in Career Services, so I shadowed a couple of colleagues who are still working here. I did work on a small scale as a student-staff and got a real feel for the department. Later on I was hired through the Work-Study Program, which is funny because I'm now coordinating that program — a full-circle kind of moment.
I didn't know I wanted to work at Career Services until I left my student placement. After I left, the whole time, I was waiting for a position to open here and then it finally did. So I was able to get back to Career Services. It felt like home and I wanted to come back.
I've never been in a place that has this much sense of community. There's a good balance between working hard and getting stuff done and then getting to know people and building that feeling of being part of something.
YOU WORK HERE AND YOU ARE AN ALUMNA. HOW HAS YOUR TIME AT THE U OF M CHANGED YOU?
I feel like one big change is that I am able to understand the complexity of people. This comes with growing up, but also my education. This is one of the biggest pieces that I really use day to day. I don't look at the surface as much anymore or expect things to be a certain way. I listen. I hear people's stories. I wait to hear from a person and see where they're at, as opposed to making a quicker judgement or rushing to a conclusion. I've changed as to how I see people and the world around me.
WHAT DO YOU HOPE TO ACHEIVE IN THIS ROLE?
Often, students come to Career Services and feel hopeless, scared and unsure. I want to help them with finding their purpose. I like to motivate students and see them moving towards their fullest potential. That's probably the biggest thing I want to accomplish: is to continue helping students.
WHAT IS YOUR BIGGEST CHALLENGE IN THE POSITION?
Probably the biggest challenge is just maintaining a really high level of knowledge of educational options at U of M and beyond U of M. And keeping up to date on the changing careers and technologies and what that means in the labour market. Sometimes students walk in and they'll talk about being an equine therapist or making robot limbs or prosthetics. And, you're like, okay, lets figure out how to do that, what you need to do in your undergrad and where you need to go for your master's degree.
It's really cool. That's my favourite: when students come in with a goal but they're not sure how to reach it or even if it's a real job and we help piece it together. It's the biggest challenge to know what's going on in the world and be able to connect it with students.
HAVE YOU PURSUED PROFESSIONAL DEVELOPMENT ACTIVITIES IN YOUR CAREER?
I've attended some conferences. There's an annual career development conference in Manitoba that we go to that is really inspiring. I got to present last year on one of my big projects, so that was fun. I even got to go to the national career development conference in Ottawa. I was so inspired to get to know the leaders in the field from around the country. It's great to hear from others in similar situations.
I've also taken advantage of the Tuition Reimbursement program, which has allowed me to take counselling courses to prepare me for the Master of Education program in Counselling Psychology, which I will begin part-time in the Fall. I feel like my courses have made me a way better career consultant. I feel so lucky to have the opportunity for professional development and to grow in this position, especially being new. It's such a blessing to work at an organization that supports m in learning constantly.
OVERALL, WHAT DO YOU LIKE MOST ABOUT WORKING AT THE U OF M?
There are so many good things about working here, I love it so much! The people here are really, really special. My colleagues are some of the best people I've ever met in my life. They're so smart, driven and inspiring and I feel I have so much to learn from all of them. People here are top-notch, which I love. And obviously the students are great — I have already talked about how important they are to me. Working here does feel like a community. I've heard people say a lot of times that we'd be the third-largest city [in the province] if we were a city. It does feel like a community. The other day, a few of us went to an Office of Sustainability event and it was so much fun. We chatted with people from other departments and lots of students. I've never been in a place that has this much sense of community. There's a good balance between working hard and getting stuff done and then getting to know people and building that feeling of being part of something.
For additional Meet Our Community:Coffee with a Co-Worker stories, visit the human resources website.