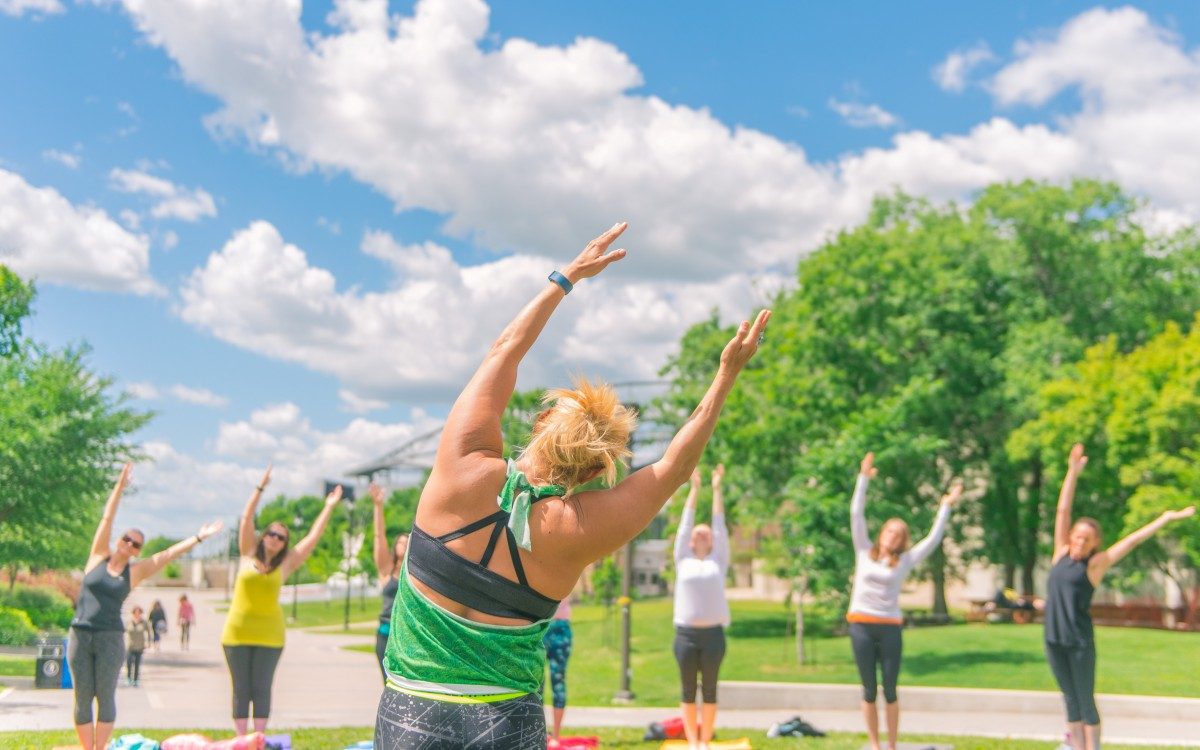 Live Well @Work 'feels like my employer cares about my well-being'
Survey results highlight demand for more wellness events
August 8, 2017 —
Participant survey results following Live Well @Work are in, with very positive feedback on the third annual health and wellness week for U of M staff and faculty.
Survey comments included:
"Live Well @Work made me feel like my employer cares about my well-being."
"The events opened up doors of information I didn't have before."
"It was a bonus to have events during the work hours."
"I was more relaxed after the meditation session and wish it could be a weekly thing."
One hundred per cent of respondents said they want Live Well @Work to continue in the future.
This year's Live Well @Work week was held June 19 to 23 at the Fort Garry and Bannatyne campuses, attracting nearly 650 faculty and staff to the 20 wellness events held over the lunch hour. Events celebrates and explores physical, emotional, spiritual and social well-being.
This year, there were UM Researcher Spotlights led by university professors, in addition to a nature walk, outdoor yoga and a workshop on integrating self-compassion into our daily lives.
At both campuses, the wellness fair attracted a crowd, showcasing wellness companies and organizations as well as U of M departments. Participants mingled and enjoyed coffee and refreshments.
"This is a fun week where we acknowledge our whole selves that we bring to work each day," says Arlana Vadnais, employee wellness specialist and campus mental health facilitator at the U of M.
The survey highlights a demand for more physical and mental health workshops, as well as events that incorporate and feature Indigenous knowledge, says Vadnais. Respondents also suggested the types of wellness programming they would like to see year-round.
"On behalf of the planning committee, I want to give a heartfelt thanks to all the participants and presenters who embraced Live Well @Work and made it such a success!"
For more on the event, see the human resources website and previous UM Today article.
To view the University of Manitoba's broad range of wellness programming, visit the U of M Live Well Hub.