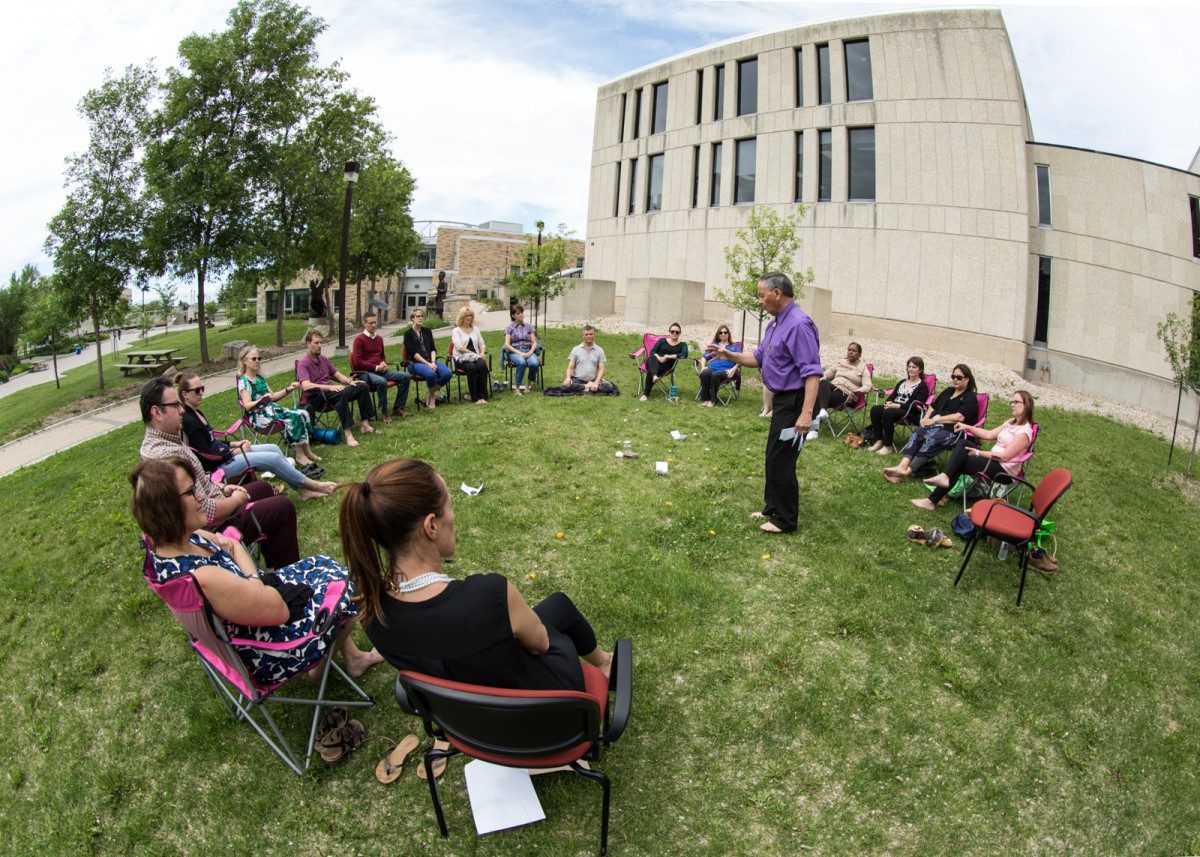 Live Well @Work continues year-round
Positive staff feedback results in extended wellness programming
February 28, 2017 —
In response to positive employee feedback, two Live Well @Work events will take place this spring, on the topics of mindfulness and office chair yoga. All faculty and staff are invited.
Live Well @Work started as a weeklong event in June 2014 to celebrate wellness at work and the well-being of faculty and staff.  It has grown in popularity, last year attracting more than 500 university community members to over 25 wellness-related program and services.
"University community members told us they want to see wellness programming throughout the year," says Arlana Vadnais, employee wellness specialist and interim campus mental health facilitator, human resources, who will host the events.
"It's important to take care of our 'whole selves' at work," she continues. "We need to carve out space for our mental, physical, emotional, spiritual and social well-being."
The Live Well @Work initiative will now include the week in June, with additional workshops throughout the year. Topics are based on feedback from past participants.
On March 24, faculty and staff can learn about the benefits of mindfulness and tips on practicing mindfulness at work from facilitator Sylvia Massinon, public education and training coordinator, Klinic Community Health.
Then, on April 28, long-time U of M fitness instructor Ulla Liljegren will teach participants yoga stretches that can be incorporated on a daily basis at one's desk or workspace.
Organized by human resources, both events are free for faculty and staff, but space is limited—so register early.
Register for Live Well @Work: Mindfulness (March 24)
Register for Live Well @Work: Yoga in your Office Chair (April 28)
For all Live Well resources, visit the U of M website.
If you have additional feedback, contact Arlana Vadnais, employee wellness specialist and interim campus mental health facilitator, human resources at 204-474-8323 or Arlana [dot] Vadnais [at] umanitoba [dot] ca