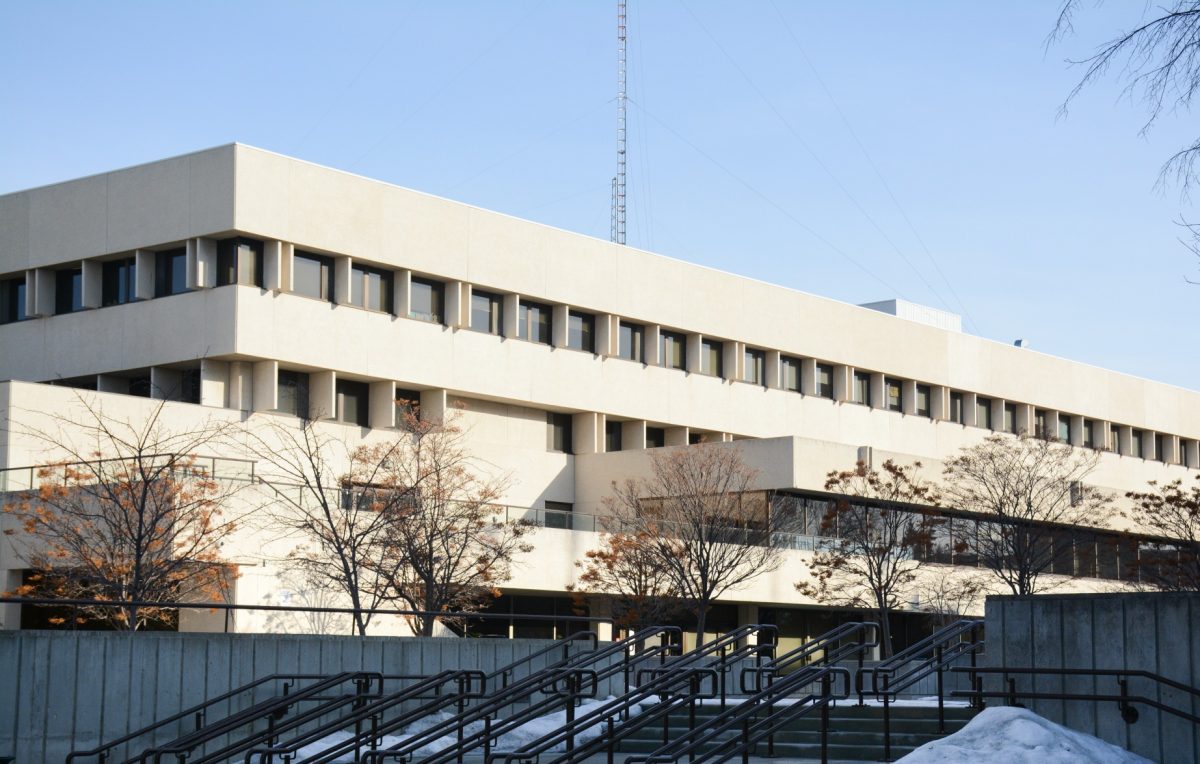 Learn more about UM's Health and Wellness Office
March 8, 2021 —
Integrating health and wellness not only benefits students' academic achievements, but also their long-term success beyond their post-secondary studies. The Health and Wellness Office acknowledges that many aspects of student life can be challenging; however, the office can help students enrich their framework of well-being.
"Caring for yourself and building self-compassion is a skillset. The amount of time you take for your own wellness is going to directly impact everything else," says Britt Harvey, the Health and Wellness Educator for the University of Manitoba.
Harvey provides students with information on topics related to health and wellness. Harvey's background as a Registered Nurse is essential to assessing and helping students with concerns related to physical, mental, sexual, and substance-use health.
"Just because they're stressed, students can sometimes feel like something is wrong with them," Harvey says. "Stress is extremely normal, like any other part of life. We're all on a continuum of mental health and we all can shift on that continuum depending on what we're going through."
Harvey and the Health and Wellness Office strive to create a safe, welcoming and inclusive environment for all students whether they're simply asking a question, looking to have a conversation about a particular issue, or attending workshops that focus on a specific topic or concern. All Health and Wellness programs and initiatives recognize the importance of maintaining confidentiality and approaching every situation without judgement.
Healthy U is a peer support program through which student volunteers are trained in health promotion through outreach events and in providing general peer support. The program is run in collaboration between Health and Wellness and the Student Counseling Centre, with the mission to empower students and provide safe, accessible, non-judgmental health information. While the program is currently not accepting volunteer applications, students interested in becoming peer educators are encouraged to check the Healthy U website for future updates. The website, run and created by the Health and Wellness program assistant Rebeka Gauthier, also features a wide range of resources including health packages that contain validated information on some common topics related to health and wellness such as managing stress and anxiety, coping with grief, finding balance in life, navigating sexual health options and resources, relationship conflicts, undergoing significant transitions, and more.
In addition, Bringing in the Bystander, another peer-led education program, is co-coordinated by multiple offices in Student Support and the Sexual Violence Resource Centre (SVRC). Trained in sexual violence prevention, student facilitators deliver the evidence-based BITB workshop to students on how we as a community can work toward preventing sexual violence and how survivors of sexual violence can be better supported.
It's clear that Harvey enjoys working with students and advocating for the UM community's strength and well-being: "Even though we're not physically there, we're still here to help students and that goes for myself and all of my student support colleagues in other offices."
More information on the Health and Wellness Office, including contact information and other related resources on and off campus, can be found on their website.
Brining in the Bystander
Bringing in the Bystander™ is an effective in-person, interactive prevention workshop that is based on the concept that all community members have a role to play in preventing sexual violence. Student participants learn the importance of speaking out against social norms that support sexual violence, to become aware of and identify potential risks in various situations, to develop empathy and support for survivors, and explore how to safely interrupt or intervene in situations that can lead to sexual violence. For more information, please contact bitb [at] umanitoba [dot] ca