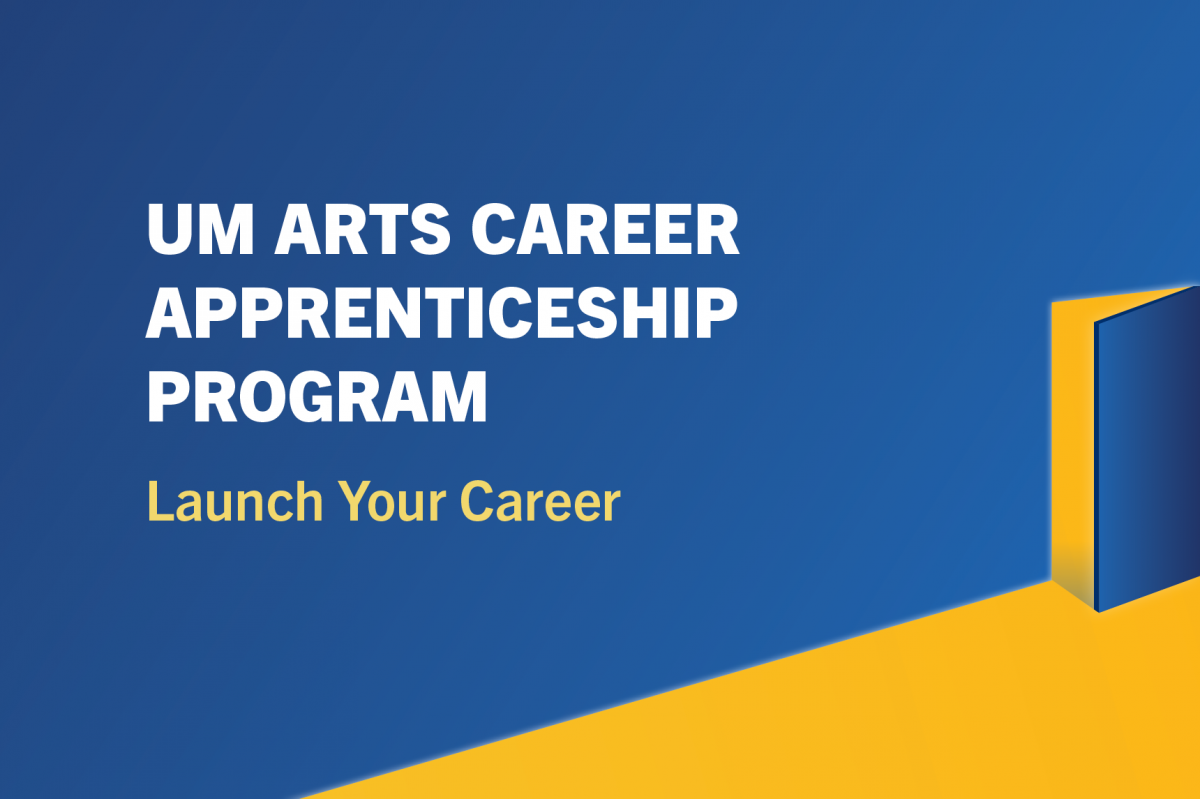 Introducing the UM Arts Career Apprenticeship Program
UM Bachelor of Arts grads of 2021/22 take advantage of this new and exciting opportunity!
January 27, 2022 —
Transitioning to full time work is an exciting time for many arts graduates but navigating the labour market and finding opportunities that align with career goals can be challenging.
The University of Manitoba Arts Career Apprenticeship Program (UM ACAP) is a new initiative that will fund ten, twelve-month work placements to help arts grads launch their career journey. A joint effort by Economic Development Winnipeg – YES! Winnipeg, the Faculty of Arts and UM Career Services, and thanks to funding from the Canadian Career Apprenticeship Initiative Foundation (CCAI), Career Services is able to connect students with employment opportunities in Winnipeg.
"The launch of the UM Arts Career Apprenticeship Program will achieve two important outcomes: new graduates get their first full-time job and the Winnipeg community retains young talent," notes Alan Rottenberg, CCAI Founder. "CCAI is excited about the long term benefits that this program, driven by a strong partnership between the University of Manitoba and Economic Development Winnipeg – YES! Winnipeg, will have for both the community and its young people. We look forward to expanding the program in future years, based on the success of this pilot."
UM ACAP works with local employers interested in hiring arts grads. Employers who hire through this program commit to creating apprenticeships designed to give new graduates more than a typical first job experience. Graduates will be exposed to a year of mentorship, along with enhanced opportunities for skill development and involvement in strategic projects. Employers will be reimbursed up to four months of gross salary, to a maximum of $4,000 a month.
"Winnipeg businesses are looking for more talent; UM arts grads are employable right out of school, and that means employers can find highly skilled people right in their own backyard. This initiative provides great opportunities for Winnipeg companies to grow, but it also shows students they can start and build a career right here in this city," says Yvonne Kinley, Director of Talent & Workforce Development for Economic Development Winnipeg.
Participating students will receive career development supports including career exploration, tailored sessions on resume /cover letter writing and interview prep. One-on-one support is available along with feedback on participant's employment applications to increase success in the application process. Qualifying graduates must be legally eligible to work full-time in Canada as of February 18, 2022 and meet the remaining eligibility criteria. Students who qualify receive exclusive access to competitive employment opportunities in Winnipeg and the surrounding area and the ability to apply to multiple job opportunities simultaneously.
"An apprenticeship program is a great fit for the Faculty of Arts," said Dr. Jeff Taylor, Dean, Faculty of Arts. "Our students graduate with exceptional job-ready skill sets and this program is a perfect way to help them get over the hurdle of finding that first job and to start building valuable on-the-job experience. We're thankful for the opportunity to participate."
Graduates who secure a twelve-month paid placement will also have the opportunity to work with two mentors (one within the organization and one who is external to the workplace) and will receive onboarding training and networking opportunities throughout the duration of the placement.
Students interested in the program can register online for an information session and/or fill out the program application form. There is no cost to apply to the program. The deadline to apply to the UM Arts Career Apprenticeship Program (UM ACAP) is February 18, 2022.
For more information, visit the UM ACAP webpage.