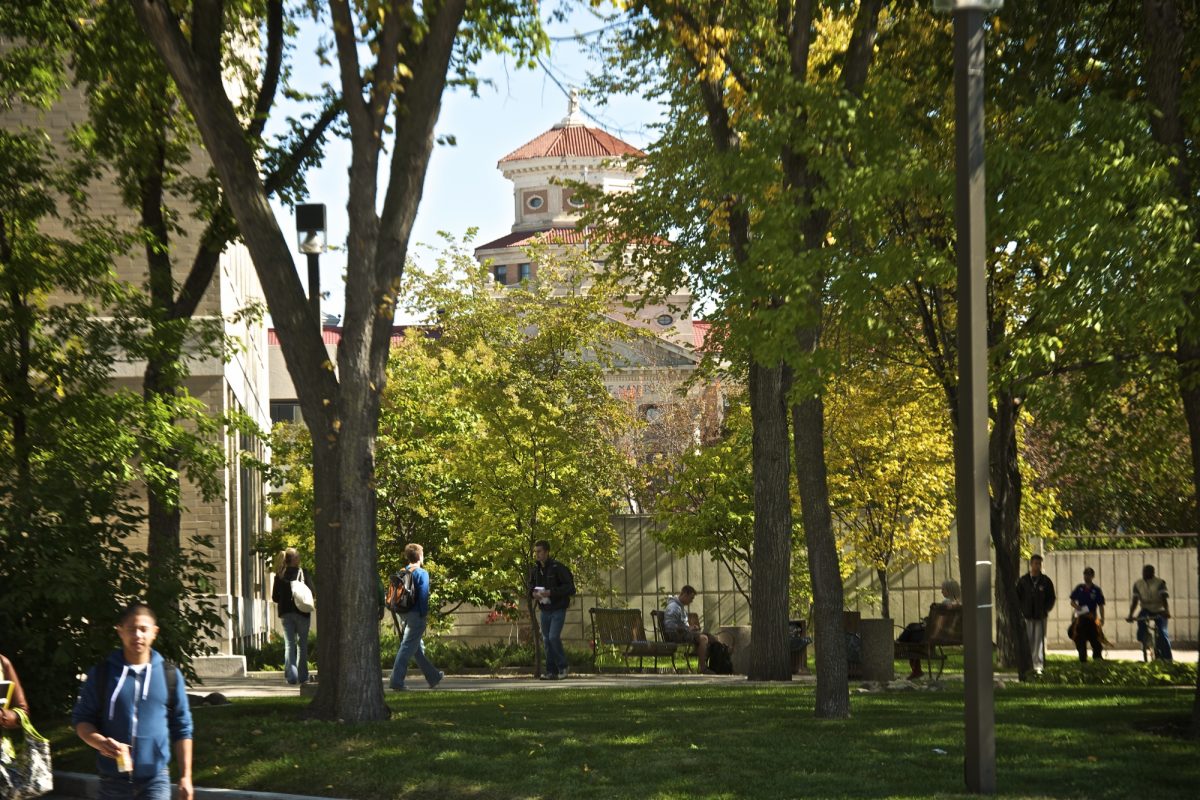 Interview with GGCLC past participant: Adam Gerhard
Deadline to apply July 16
July 12, 2019 —
Human resources interviewed Adam Gerhard, participant at the 2015 Governor General's Canadian Leadership Conference, to learn about his past experience at this transformational event. Gerhard is the director of planning and governance with information services and technology at the U of M.
What five words would you choose to describe your experience at the GGCLC?
intense
eye-opening
challenging
fulfilling
rewarding
The participants of the conference come from a variety of backgrounds and share differing viewpoints. In what ways were your personal values and perspectives challenged?
During the conference you grow alongside a group of people, and at times you may notice that their ideals, values and perspectives clash with yours, which can be simply hard to dismiss. You (and them) are then forced to confront these issues in a respectful manner. There were a number of situations that we were not only on different pages, but we weren't even in the same book. Having to figure out how to bridge that gap really forced me to see things from perspectives I had never considered. Also, I got to offer perspectives that were new to others as well.
How has the GGCLC helped to develop your leadership skills?
GGCLC taught me the value of actively seeking broader perspectives, and the significance of looking for ideas that clash with my own. It also helped me hone some of my shared leadership skills. Working with 18 high performing leaders for 17 hours a day for 15 days, causes you to feel some humility but also teaches you how to put your strengths forward for the team.
The conference can be an intense experience. What advice would you give to U of M employee(s) chosen to attend the 2020 conference?
I would advise them to embrace it and be open. This conference pushes you physically and emotionally – it is not to be taken lightly. You get to travel a part of this country under the banner of the Governor General, and that opens doors like nothing can, but also implies responsibility to be active in the experience.
The deadline to submit applications is July 16.
The selection committee will choose at least one applicant to represent the U of M and will directly notify the applicant over the summer.
To download an application, visit the human resources website.
If you have questions about the process, contact Mark O'Riley at 204-474-9491 or mark [dot] oriley [at] umanitoba [dot] ca.