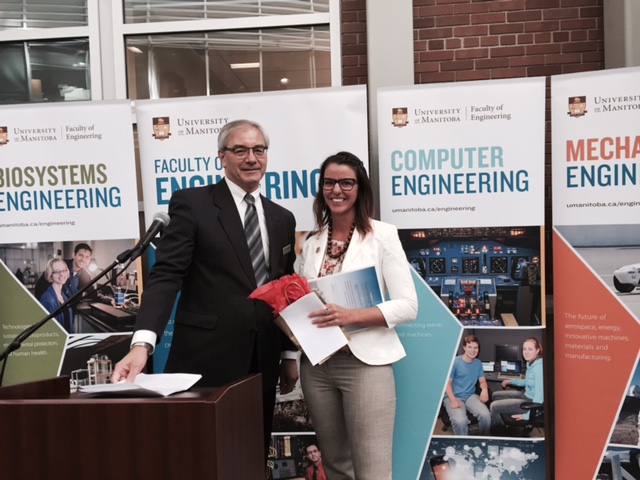 Homecoming 2016 Fun and Inspirational
September 28, 2016 —
Thanks to all who attended the Faculty of Engineering Homecoming Reception on Friday, September 23rd. A nearly full-house attended Dean Beddoes' "State of the Faculty" presentation, followed by our reception in the EITC Atrium which featured keynotes from Mr. Ed Tymofichuk (Class of 1966) and Ms. Diana Nicholson (Class of 2006).
While Ed kept us laughing with his memories of his time as a student and his justifications for choosing Electrical over Civil Engineering, Diana shared the motivations behind her becoming an engineer and how her degree has enabled her to go out on the front lines of some the world's biggest health challenges with Doctors Without Borders.
At the end of her talk, Diana, who received the Distinguished Alumni Award for Outstanding Young Alumni, encouraged all alumni, no matter their age, to find a new challenge and make the world a better place. Many of our alumni enjoyed the tours of the EITC that were conducted by current engineering students and it appeared as though some new friendships were formed there.
We are already looking forward to Homecoming 2017!