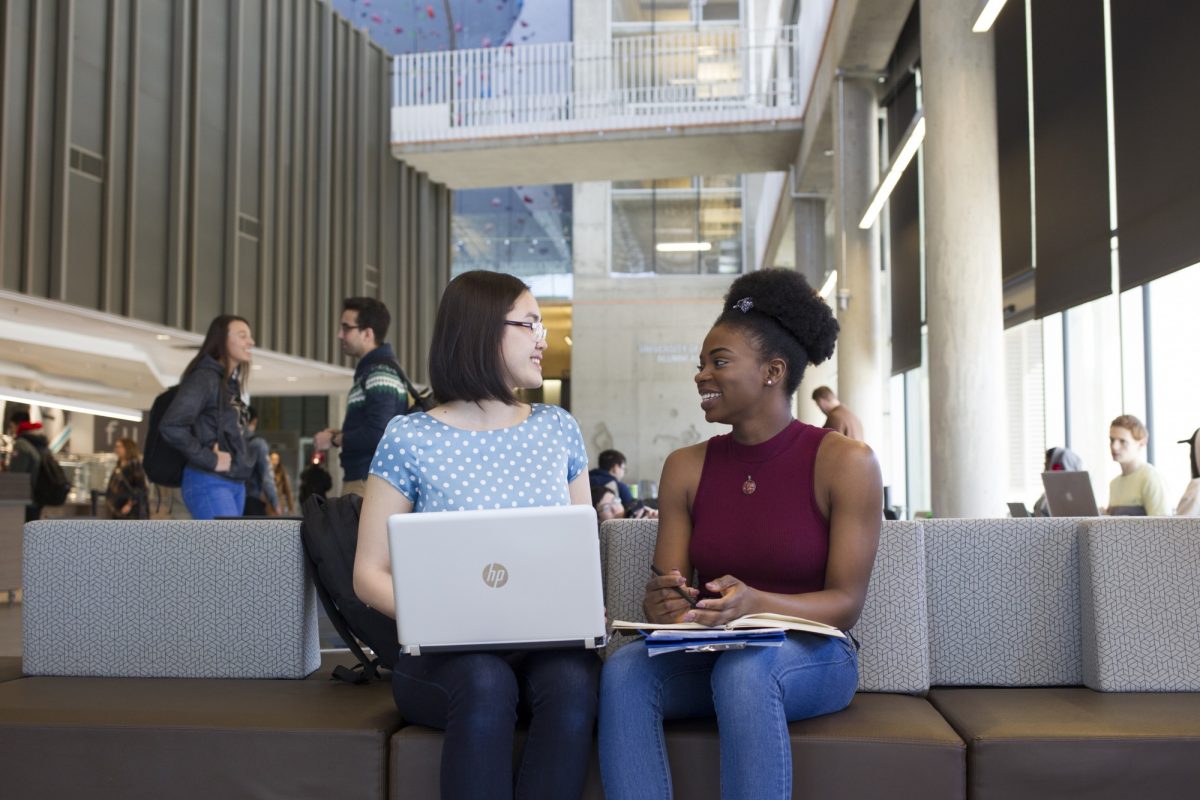 Become a peer health educator with Healthy U: volunteer applications now open
A great way for students to help other students live healthier lives
March 17, 2023 —
There is no doubt that receiving help and support on campus is essential in maintaining a positive experience throughout university. Everyone deserves to access support for their health, whether this be addressing challenges or taking proactive measures to maintain their overall wellness.
Health and Wellness and the Student Counselling Centre (SCC) are looking for motivated and compassionate students to become peer health educators within the new Student Wellness Centre on campus, opening in September 2023. Applications are open March 17 until March 31st at 11:50pm.
Founded in 2015, Healthy U (HU) is an incredible opportunity for students to gain valuable training in the health and wellness field while promoting education on numerous topics including mental health, physical health, sexual health and substance use. Peer health educators are trained to provide one-to-one peer support using an empathetic, non-judgmental lens, meeting students where they're at and helping them feel empowered in taking control of their own health. Healthy U also engages in online health promotion through social media and develops and facilitates numerous outreach events and initiatives such as sex pub trivia, pet therapy, and calm rooms.
"If you are interested in helping students and learning about health and wellness topics, I would highly recommend this program," says Terra, a current Healthy U volunteer. "As a volunteer you get amazing support and training on many different topics and resources the University of Manitoba has to offer, so don't feel like you need to be an expert before joining."
"I have learnt to create an environment with equity, diversity and inclusion within and outside the workplace. This has led me to gain confidence, indulge in non-judgmental and respectful approaches, comprehend the importance of communication, develop acceptance of various social issues and obtain a flexible attitude," explains Jayanti, another Healthy U volunteer. She goes on to say that "when looking back at my journey so far, I have grown my individual and team skills simultaneously through various training and mentorship provided to us."
For those looking to connect with their peers on topics vital to student health, it can be an incredibly rewarding experience for both the students they educate and the trained volunteer peer educator.
"The HU leadership team does not just talk the talk, but they walk the walk; they incorporate mental health check-ins frequently, encourage meditation, and truly value and support students' health. They are accommodating and supportive. It is evident that HU strives to create the most inclusive and supportive environment possible to try to make all students feel safe to contribute their ideas and share their experiences. Being a part of the HU team has been a blessing," Sydney, a Healthy U volunteer says.
For Health and Wellness Educator Bryanna, working with and training volunteer peer educators has been a rewarding experience. "I have and continue to learn a great deal from working with our Healthy U volunteers. Our students represent a variety of academic backgrounds, bring diverse experiences and provide new perspective each year. To be able to support and collaborate with our volunteers is immensely valuable! I am so excited to meet our newest group of Healthy U volunteers for the upcoming year!"
To learn more and apply to be a Healthy U volunteer, visit the Healthy U website.
For any additional questions or application information please contact:
Bryanna Barker, Health and Wellness Educator, healthandwellness [at] umanitoba [dot] ca