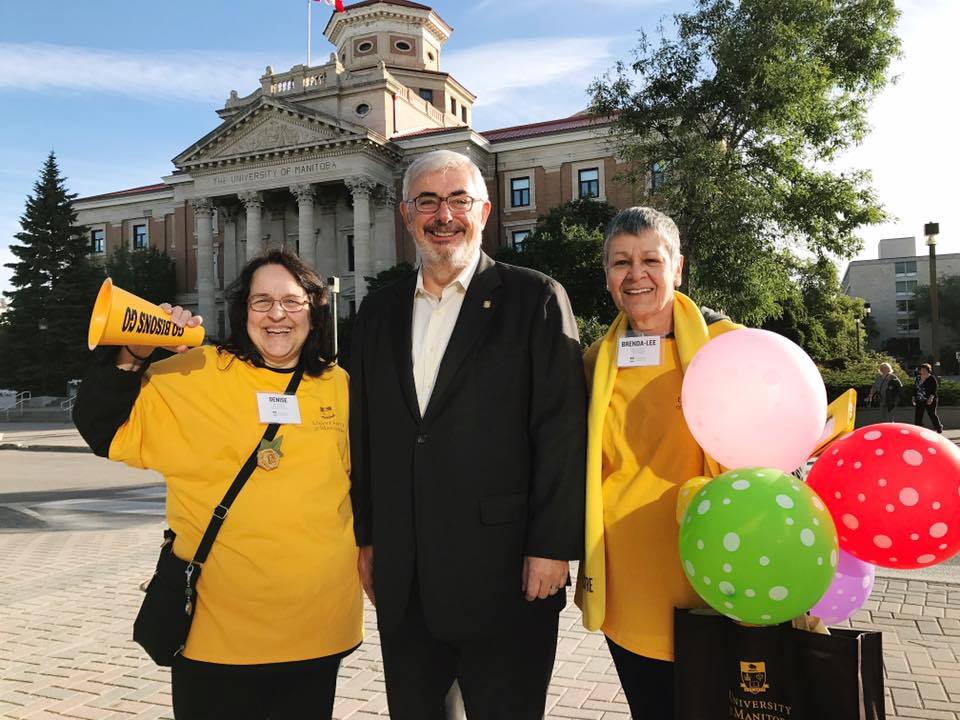 Faculty, staff and retirees help make Orientation a success
Record number of first time volunteers
September 19, 2017 —
On September 5 and 6, a total of 63 volunteers from across the Fort Garry campus participated in U of M Orientation Meeters and Greeters program, in which volunteers welcome new students to campus, answering questions and providing directions.
"Thank you to our outstanding faculty, staff and retirees for volunteering at Orientation!" says Gregory Juliano, associate vice-president, human resources. "You helped create a welcoming environment on campus and we appreciate your contributions."
"To a new student, it means so much to have a smiling face greet you and point you in the right direction on your first day," adds Cora Dupuis, director, student life.
This year, the program had the highest number of first-time volunteers and wide representation from across the campus.
The Meeter and Greeter program is an annual Fort Garry Orientation tradition. Faculty and staff wishing to volunteer at future Orientation events can contact Jade Kirstein, student leadership coordinator, student life, at 204-474-9155 or jade [dot] kirstein [at] umanitoba [dot] ca