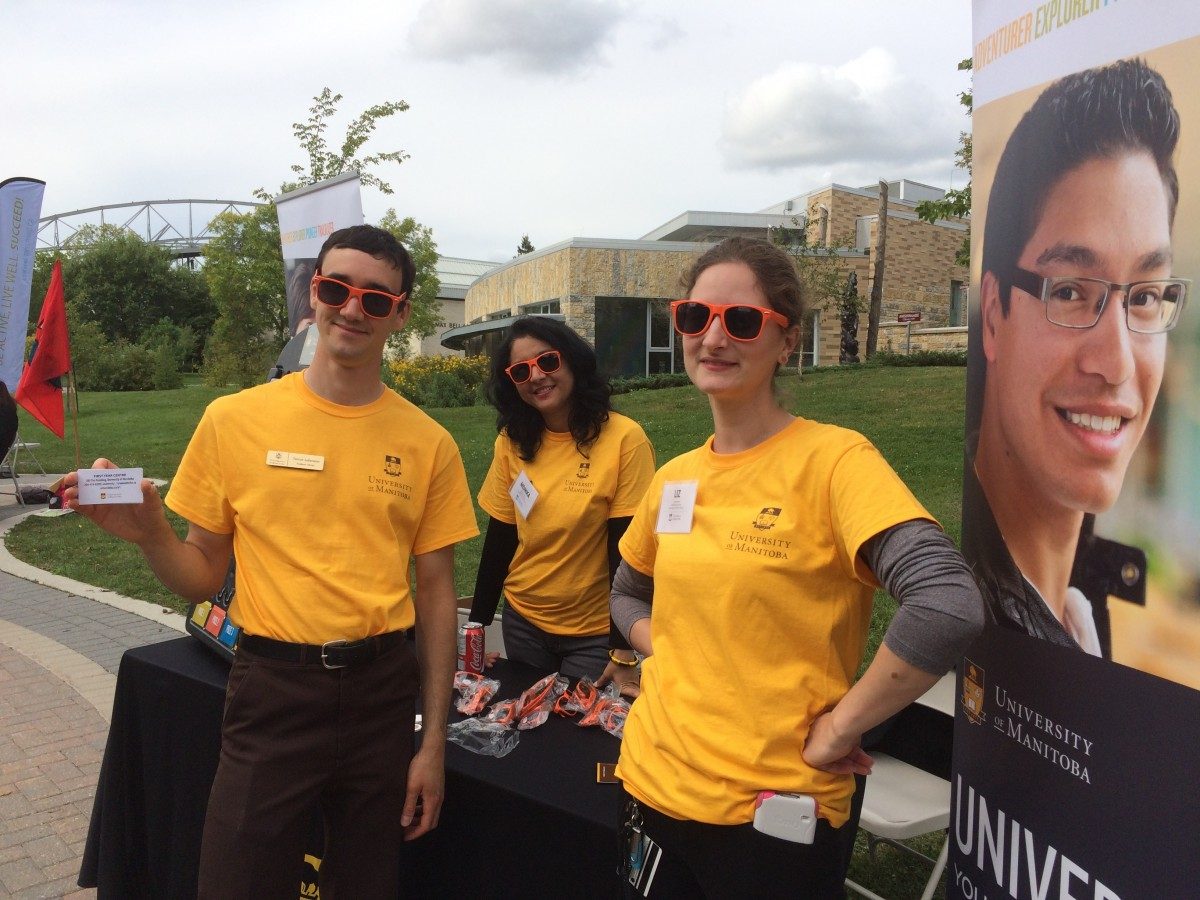 Faculty and staff needed to welcome new students to campus
Volunteer for Orientation week on Sept. 5 and 6
August 21, 2017 —
Faculty and staff are invited to participate in U of M Orientation's Meeters and Greeters program, in which faculty and staff welcome new students, answer questions and provide directions.
The program is held on Sept. 5 and 6, from 8:00 a.m. to 9:15 a.m., at the Fort Garry campus.
"A welcoming atmosphere can have a lasting impact on our new students," says Gregory Juliano, associate vice-president (human resources). "We know faculty and staff are busy at the start of the academic year, but hope some can volunteer for a short time period."
Building community, forging connections and pursuing community engagement are key, adds Juliano. These priorities are laid out in the U of M's strategic plan, Taking Our Place, and pursued throughout the university.
Faculty and staff are to register for Orientation online by Aug. 25.
When registering online, participants can indicate their preference to volunteer with a colleague, in addition to choosing their preferred 45-minute block of time, 8:00 to 8:45 a.m. or 8:30 to 9:15 a.m. After registering, the office of student life, which coordinates the program, will send volunteers an information package and a complimentary T-shirt.
"This is our chance as faculty and staff to help make Orientation a success!" says Cora Dupuis, director, office of student life, student affairs. "Over 100 student volunteers help out at Orientation. We invite our community members to join them and volunteer."
To make a difference at U of M Orientation, register by August 25.
Any questions about this program can be directed to Jade Kirstein, student leadership coordinator, student life, at 204-474-9155 or Jade [dot] Kirstein [at] umanitoba [dot] ca