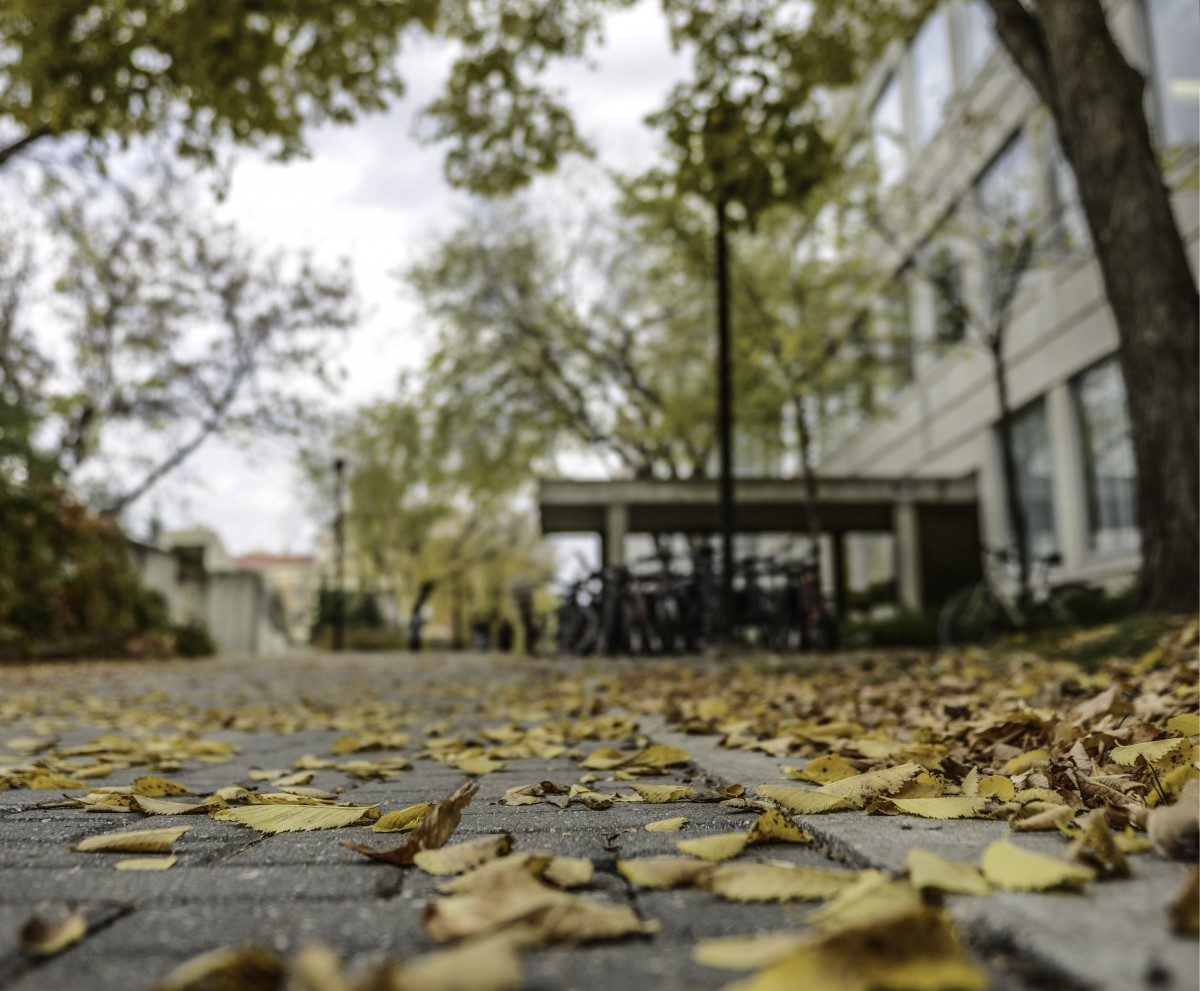 Faculty and staff contributions recognized with anniversary awards
Over 800 employees celebrated for 5, 10, 15, 20, 30, 35, 40, 45, 50 and 60 years of service
October 20, 2022 —
The annual UM Anniversary Service Awards recognize faculty and staff for their years of service, thanking employees for their hard work and valued contributions in making UM an outstanding learning and working environment.
This year UM recognized over 800 employees celebrating 5, 10, 15, 20, 30, 35, 40, 45, 50 and 60 years of service. Award recipients are recognized with the choice of a small service award gift or option to donate the equivalent monetary amount to a UM fund.
Employees Show Generosity with Donations to UM Bursaries
Award recipients donated a total of $4,020 to campus bursaries this year.
"A benefit of working at UM is it offers opportunities to help others achieve their goals," says Warren Otto, Military Support Office.
"With that in mind, I donated my 30 year long service award to the Corporal Jordan Anderson On the Ramp Bursary. The bursary was created by friends of Cpl Anderson after he and five other Canadian soldiers, and an Afghan interpreter were killed during a roadside bomb explosion in the Panjwaii district of Afghanistan on July 4, 2007."
The fund supports one bursary a year to an undergraduate student who is a serving or retired member of the Canadian Forces (Regular and Reserve) or a cadet enrolled in the Faculty of Arts.
"Having served the members of the Canadian Armed Forces for over a decade, it is my small way to give back to a group of individuals who give so much," adds Otto.
Professor Dietmar Straub, Faculty of Architecture, was recognized for 15 years of service and donated to UM Food Bank. He notes, "We live in a time of thrilling but challenging tumultuous change in which a return to social solidarity, tolerance and participation increasingly gains importance. There are some fantastic movements on our UM campus towards solidarity, and I appreciate their serene quietness, not looking for the limelight. The UM Food Bank is one of them."
Going the extra mile to ensure UM colleagues are recognized
Learning and Organizational Development worked very closely with the Office of Change Management, UM Bookstore and Operations & Maintenance on the service award process.
This new Employee Recognition process uses MS Power Automations to email employees, who have reached a milestone service year, to select an award.
This automation sends out reminders to employees, and notifies the UM bookstore of the awards selected, and then notifies Operations and Maintenance awards are ready for distribution to the recipients.