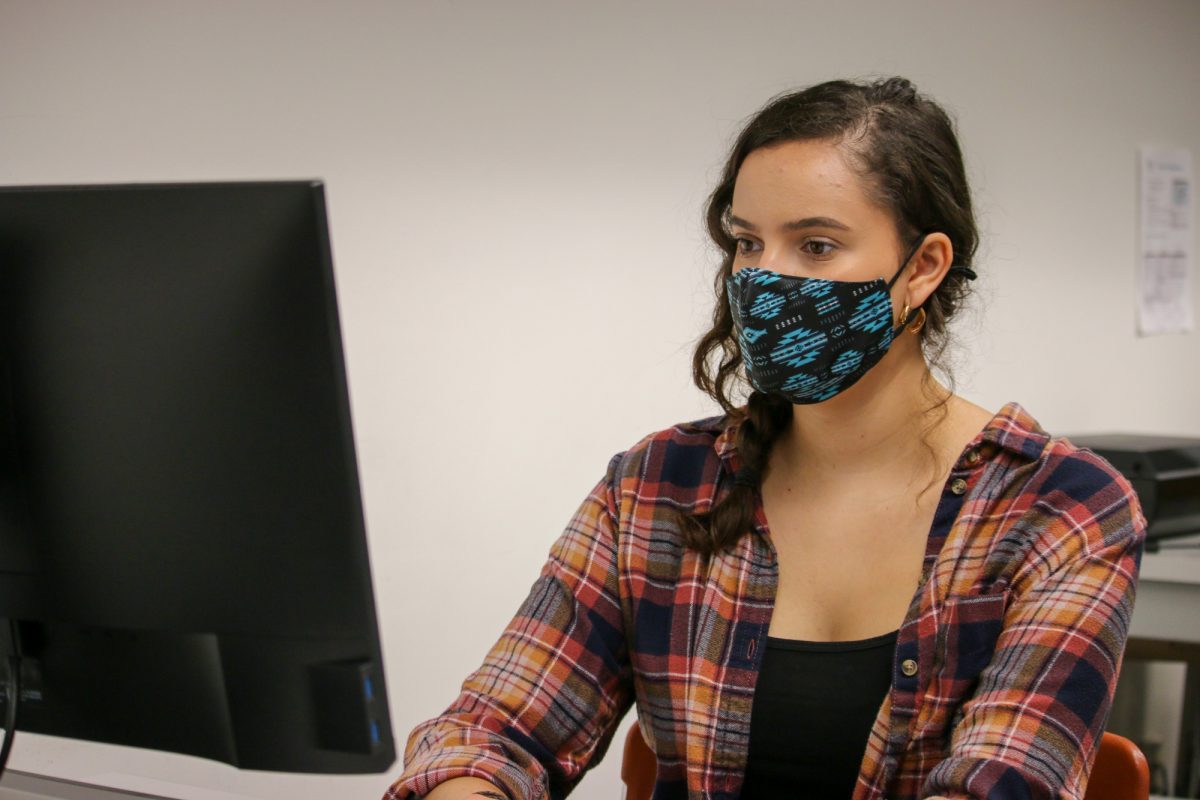 Everything you need to know if you're returning to campus
September 4, 2020 —
Fall Term starts September 9, and many of us are working and studying from home. But there may be times when you need to go to one of our campuses for a class or lab. If you do, we are counting on you to take personal responsibility in keeping yourself and others in our community safe. We've put together some tips below to help.
Please follow all guidelines outlined by Manitoba Health regarding self-assessment. If you experience any symptoms of COVID-19 or have been exposed to someone diagnosed with COVID-19, do not travel to any of our campuses.
Masks are required in all indoor common or shared spaces on campus. In addition, masks are also required where social distancing cannot be maintained. This applies to all students, faculty, staff and visitors to UM campuses. UM will provide you with a mask, find out where to pick one up here.
Remember to practice physical distancing, cough etiquette and regular handwashing – we're pros at this by now, so keep it up on all of our campuses.
If you need somewhere to study while on campus to attend an in-person class, you can visit some of our UM Libraries, including their computer labs. They are also offering contactless book pick up and continue to provide collections and services online.
Bring your own food and water – for your safety, most food services facilities are closed (see below for food options), and water fountains are unavailable. This is less convenient, but will help slow the spread of germs.
What food is available? You can download UM's Hey Chef app to order menu items from Dining Services' Grill'd Kitchen, Fired up Pizza Co and (starting in early September) Starbucks for pick up. Dining Services is open for limited capacity dining at the Pembina Hall Fresh Food Co. location only (hours: M-F: 7-10 a.m., 11 a.m.-2 p.m., 5-8 p.m.; Weekends and holidays: 11 a.m.-2 p.m., 5-8 p.m.) Reserve your seat or order food through the Hey Chef app. For more, see umanitoba.campusdish.com.
UM students will have access to the Active Living Centre at the Fort Garry campus and the Joe Doupe Recreation Centre at the Bannatyne campus, both operating at 25% capacity. In order to book a workout or group fitness class online, you must first complete a gym waiver that outlines the assumption of risk (including risk due to COVID-19), release of liability, waiver of claims and indemnity agreement. Find details on the Recreation Services website.
You do not have to visit any of our campuses to access student supports! All student services and academic advising offices are available remotely.
For regular COVID-19 updates for students, visit this webpage.