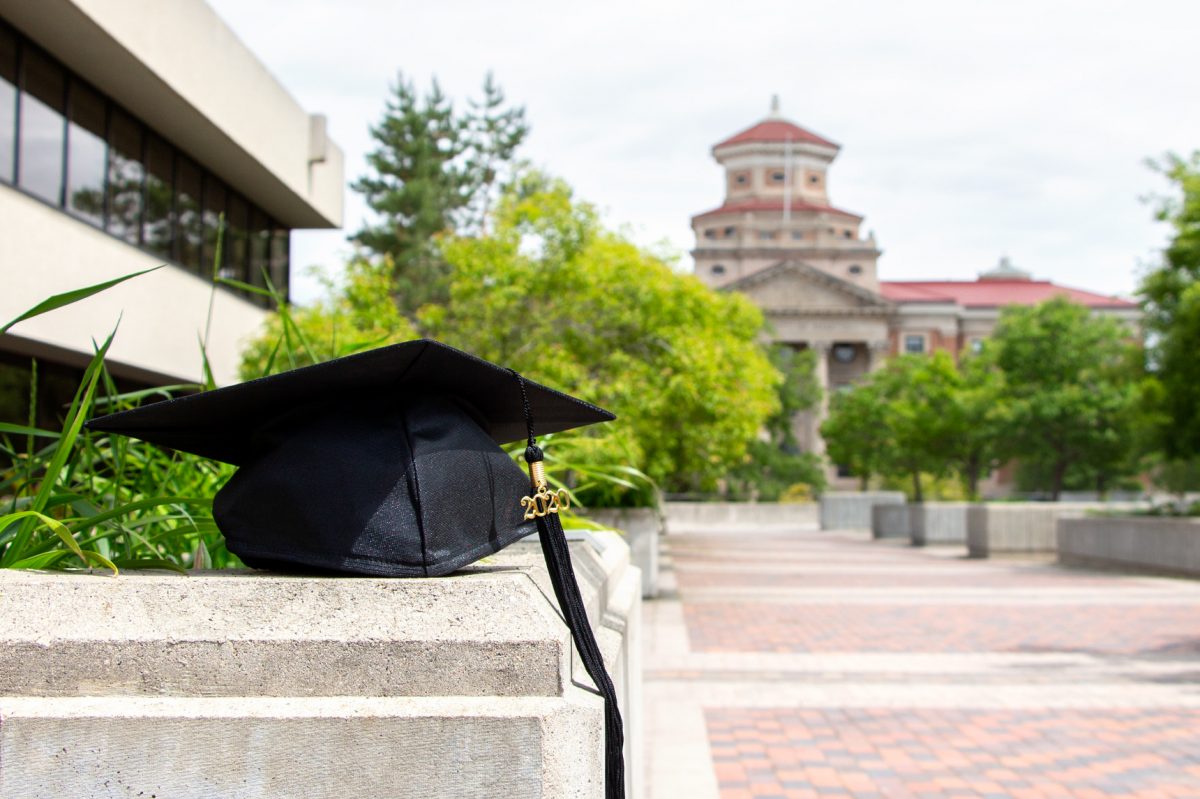 Convocation 2020 – Beyond the Classroom
June 24, 2020 —
Meet some of the incredible members of the University of Manitoba's class of 2020. They will graduate during UM Virtual Convocation on June 29.
As students, these graduands embraced opportunities available to them outside the classroom – from international exchanges to undergraduate research – that broadened their horizons and helped them to find their passions.
Nina Lam – Bachelor of Arts – Advanced
A Fort Richmond Collegiate grad who grew up in Winnipeg's West End, Nina Lam's decision to do a B.A. (Adv.) in Global Political Economy stems from her passion for human rights and global issues. As the first child of Vietnamese immigrants who settled in Canada after the Vietnam War, her parents' experiences are largely what ignited her passion for advancing equity and justice.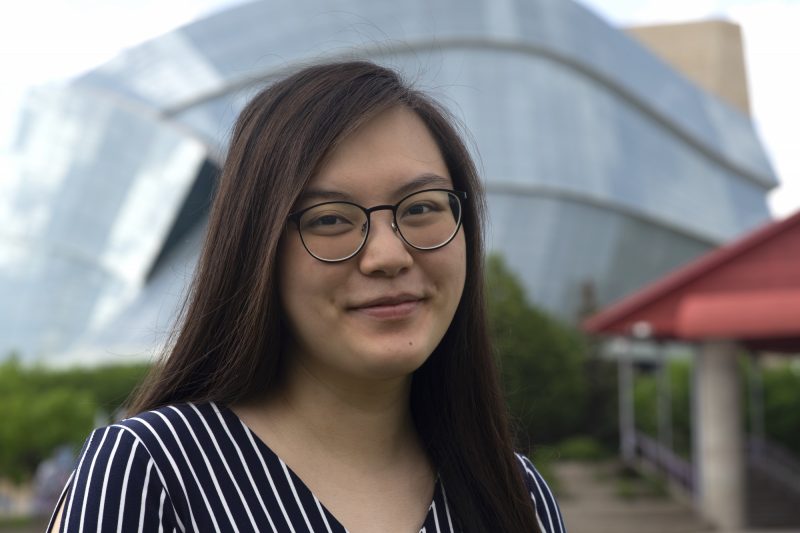 A recipient of the BMO Financial Group Leader of Tomorrow Scholarship, among others, Lam is also a President's Scholar and has earned praise for her leadership. She was a Senator on the Arts Student Body Council, an Arts Student Ambassador, and the University of Manitoba Students' Union's chairperson. She did an international exchange at the Hong Kong University of Science and Technology, and was a member of the inaugural cohort of the President's Student Leadership Program. Nina volunteered at numerous events at UM – imparting her wisdom and experience to her fellow students. Following UM Convocation, she is headed to Geneva, Switzerland, where she will be starting her Master in Development Studies at the Graduate Institute of International and Development Studies.
Lam says that her biggest supporter and source of inspiration has been her mother. "She tirelessly packed my lunches, drove me to school in the morning, and did everything in her power to enable me to succeed in my studies. I owe where I am today to my parents' love and sacrifices."
Mariam Guindi – Bachelor of Science in Pharmacy
Mariam Guindi is putting her heart into her chosen profession. Selected as the Outstanding Graduating Student by the College of Pharmacy at the 2020 Students' Teacher Recognition Reception, she says her passion lies in hospital pharmacy, but more specifically the fields of either cardiology or oncology.
She explains: "I have always been interested in the human heart, so especially when studying the many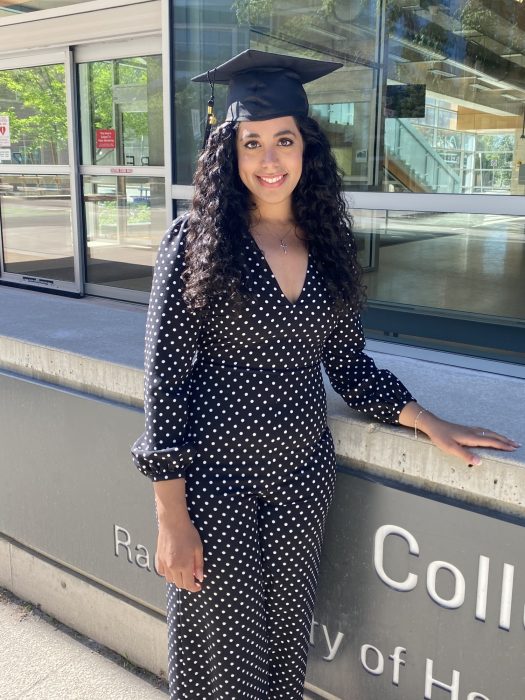 cardiology medications, I became even more fascinated with how this one organ has an impact on literally every aspect of human function and physiology far beyond just pumping blood out to the body."
Born in Cairo and settling in Winnipeg in 2009, Guindi graduated from St. Mary's Academy and says she chose UM: "I had heard the program was very strong and the healthcare community in Winnipeg is very tight-knit."
Guindi received a Summer Undergraduate Research Scholarship award through the College of Pharmacy in 2018 and last year earned a UM Undergraduate Research Award from UM to conduct research at CancerCare Manitoba.
"Oncology interests me for similar reasons that cardiology does, showing just how much can go wrong in the human body on a cellular level and the larger scale effects that follow," she says. "There is so much left to discover about the many different cancers. I am excited for how much of an impact I can hopefully have in the future in terms of drug discovery and patient care."
Her career path set, Guindi starts her hospital residency in July.
Chris Voth – Bachelor of Physical Education
Superlatives are commonplace for Chris Voth, graduating this year from the Faculty of Kinesiology and Recreation Management. A four-time Academic All-Canadian, he has been CanWest and Canadian Interuniversity Sport Rookie of the Year and earned many scholarships and awards, among them a Vanier Cup Scholarship. A St. Paul's High School grad, he came to UM specifically for its acclaimed volleyball program.
With parents who were both physical education instructors, he grew up seeing the impact they had on kids' lives, and it was inevitable he pursued a career in sports. He says: "I grew up as a Bison in the club volleyball system and it was always my dream to play on the university team. My sister was also a Bison volleyball player, and it was really awesome to be able to go to school with her everyday!"
Voth took a six-year break from academics to play professional volleyball, but he says it was good to come back to campus.
Voth's advice for students is to get out of your comfort zone and not follow along with what everyone else is doing: "To really learn, in school and about yourself, it's important to take chances. With the current generation having computers and the internet their whole lives, I think that they're too worried about things they do being permanent, leading them to not wanting to leave their bubbles. The only way to grow is to be uncomfortable sometimes. Be yourself. Be genuine."
As for the future, he says one of his dreams is to coach professionally in Europe. He is also passionate about running a non-profit program called Out There Winnipeg and is an active member of the 2SLGBTQ* community.
Ashley Haverstick – Bachelor of Science in Human Nutritional Sciences
Ashley Haverstick says her parents are her best supporters and have been the most influential in her life, even though her dad jokes that she is a "professional student" because she's in her tenth year of university. A Vincent Massey grad, through her first degree in biology, she received a long list of awards and medals including the Isabel Auld Entrance Scholarship and the Isbister Scholarship, only bested by
the many awards earned during her second degree in human nutritional sciences. She was just accepted into medicine at UM, the field about which she is most passionate.
Haverstick is receiving both the University Gold Medal for Agriculture and the Lieutenant Governor Medal, given to the degree student with the best record in scholarship and personal qualities.
She has explored many avenues during her academic training to date, such as considering pharmacy as a career. And in 2018, she even went on a volunteer trip to Asia, where she worked with and cared for abandoned elephants in Sri Lanka.
Haverstick advises students: "Always be willing to try new things and to keep all of your options open; step outside of your comfort zone and you may just find a plethora of things that you never knew you enjoyed or that even existed."
Kieran Saindon – Bachelor of Commerce – Honours
Originally wanting to become an engineer, Kieran Saindon attended open house sessions at UM and became intrigued by programs offered by the Asper School of Business. This was a good thing, because he realized his passion is working with numbers and doing complex analysis of information, leading him to enter accounting as a profession.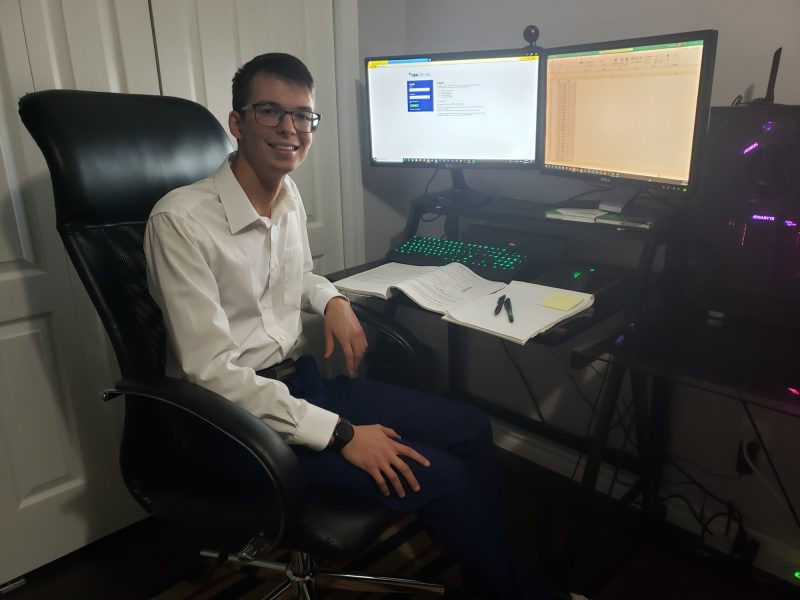 "Being able to serve clients to support their business is an important function, and one that I enjoy doing," he explains.
Saindon earned an impressive list of scholarships and awards throughout his academic training, including a Louis Riel Bursary in 2015, an Indspire Award in 2016, and scholarships in Indigenous business education the following three years.
Saindon says part of his success at UM is due to his involvement in the Indigenous student community, particularly the UM Indigenous Commerce Students.
He says: "We are still friends after these many years, and make a point to get together nearly once a month to catch up."
Adam Kriegl – Bachelor of Science in Engineering
A graduate of Collège Jeanne-Sauvé in Winnipeg, Adam Kriegl was part of the first graduating class of the Price Faculty of Engineering, and is a recipient of both the UM Queen Elizabeth II Entrance Scholarship and the Price Industries Limited Scholarship for Engineering, which set him well on the path towards his degree in civil engineering.
He says that creating friendships and working relationships with other students in the first Price Faculty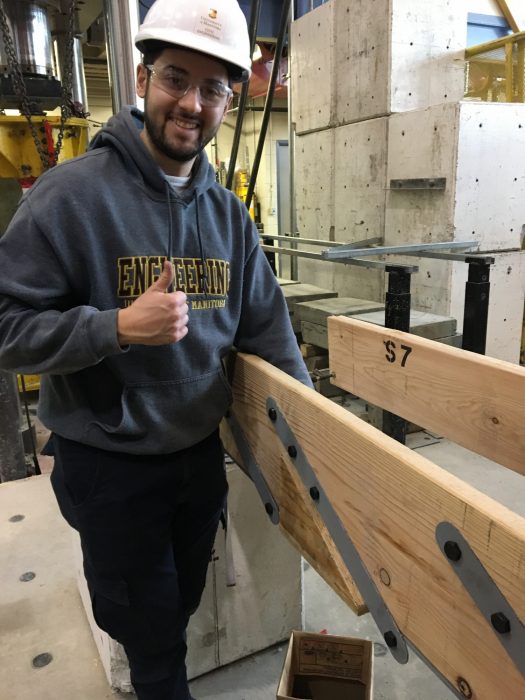 of Engineering graduating class helped him immensely in his studies and growth.
"I formed close relationships with many of my fellow classmates, a huge help whenever I would require a second opinion on a problem or look to double check my solutions to assignments. From a professional development standpoint, I grew through my involvement with the University of Manitoba Engineering Society (UMES). I credit Katie Moist, Municipal Engineer-in-Training at KGS Group, who pushed me to reach higher and who saw leadership potential in me that I had not yet realized."
Kriegl explains he is fascinated with the innovative design aspect of engineering and believes that the opportunity to contribute to the structural design of a new building or renovation project and ensuring public safety is extremely gratifying.
He is returning to UM this fall to begin a master's degree in Civil Engineering.
At its 2020 UM Virtual Convocation, the University of Manitoba will confer degrees, diplomas and certificates on 4,255 graduates.
Don't forget to check our UM Student Instagram to learn more about some of the students graduating June 29, 2020. You can also join the 'Convocation conversation' on social media by following #umanitoba2020.