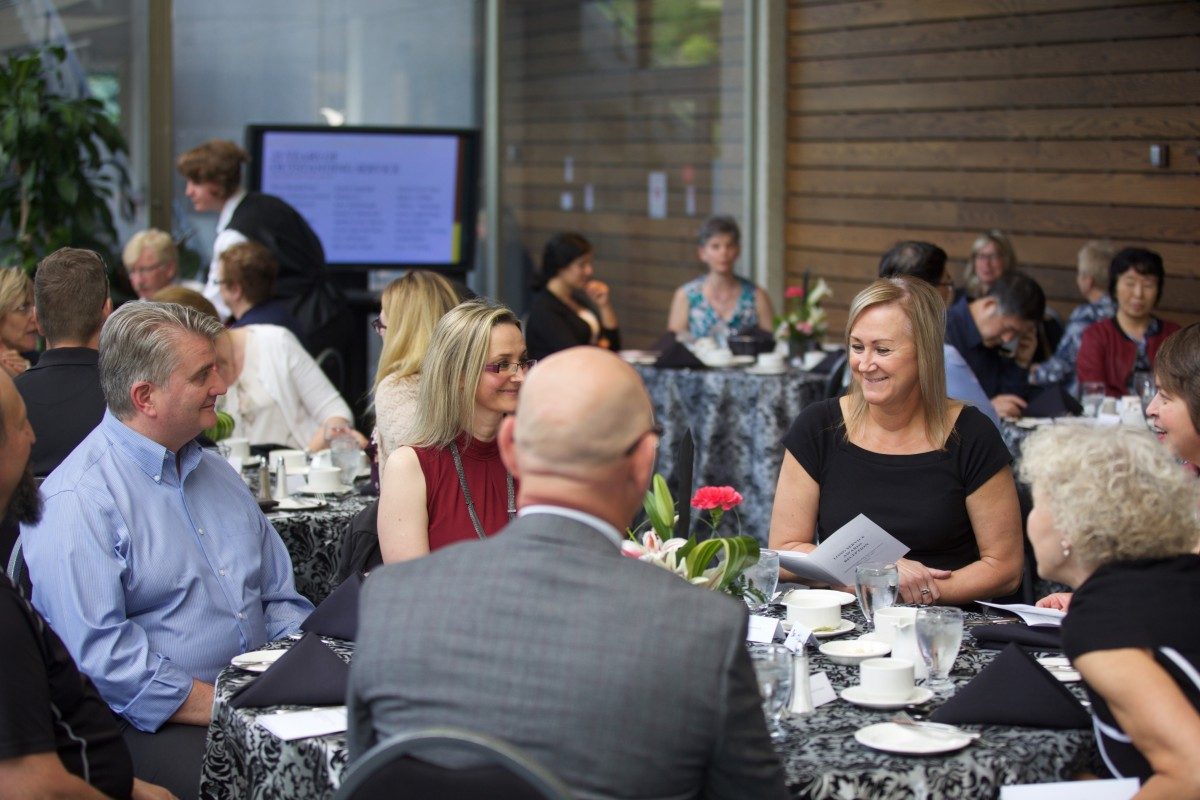 Celebrating people that 'bring the university to life'
President Barnard congratulates long service recipients
August 1, 2017 —
In his opening remarks at the University of Manitoba's Long Service Award reception, President David Barnard commented on the recipients' "dedication and commitment [that] bring this university to life."
"Thank you for sharing your talents," he continued. "Together we help students, faculty, staff, alumni and members of our communities build better lives for themselves and for those around them."
This year's event recognized 71 faculty and staff for their 25 years of service. Held at Marshall McLuhan Hall, University Centre, on June 19, the reception featured jazz musicians from the U of M's Desautels Faculty of Music. After dinner, recipients received their framed certificate accompanied by a gift from the University of Manitoba.
Don Stewart, executive director, student support, student affairs, celebrated 25 years of service. "I appreciate the opportunity to work with some of the brightest and most interesting people in the province," he said.
"The diversity of opportunities, constant challenges and support for creativity and innovation are valued here," he added. "The university's great working environment allows me to do what I enjoy most — directly work with students."
Collaboration and support were themes echoed by recipient Mark O'Riley, director, learning and organizational development.
"I've been lucky because there were always colleagues to help me navigate through things, being generous with their time and support," he said. "Partners were willing to collaborate and it's my hope that I can support others in the same way."
The annual event, hosted by learning and organizational development, human resources, aligns with the University of Manitoba's strategic plan Taking Our Place, which highlights the priority to build community, recognize contributions of all community members and create an outstanding learning and working environment.
For more information about the Long Service Award, see the human resources website.