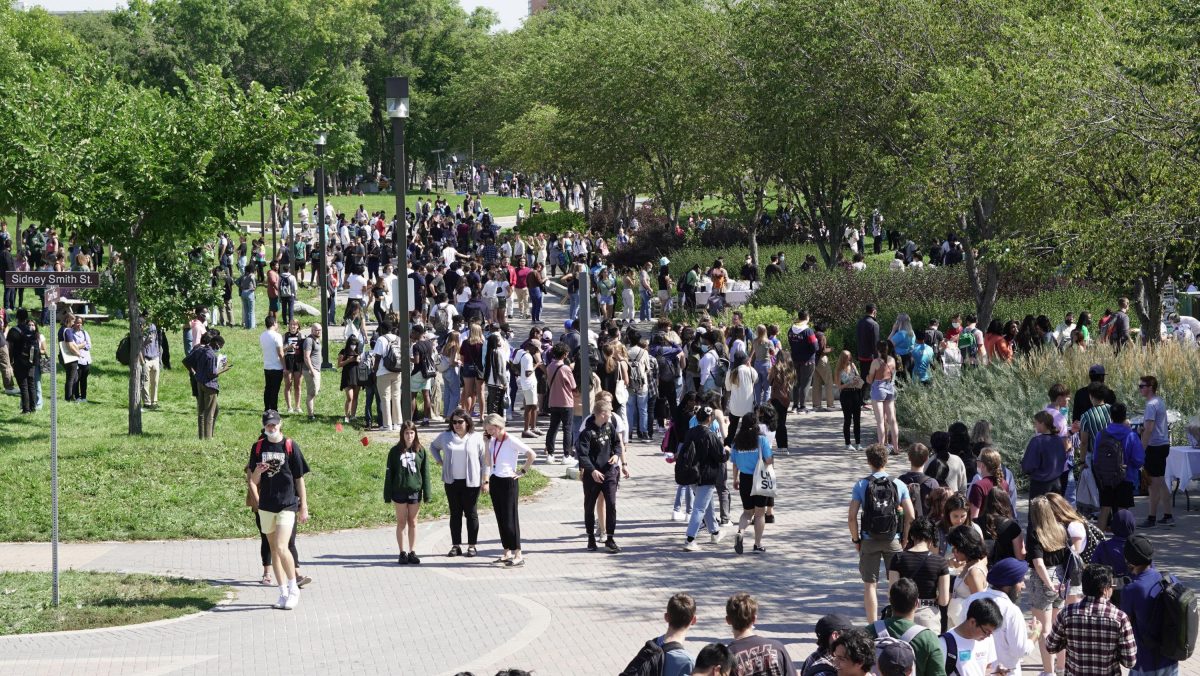 Calling staff and faculty! Volunteer with Meeters & Greeters program, 2023
Volunteers needed to welcome students this fall
July 18, 2023 —
We're looking forward to welcoming all students this fall. Faculty and staff are invited to join us for the mornings of September 6 and 7 as UM students return to classes!
Along with student volunteers, the Meeters & Greeters will be stationed across the Fort Garry campus to welcome students, provide directions and answer questions. The only prerequisites to volunteer are knowledge of campus and a willingness to help others. UM branded t-shirts, ASK ME buttons and campus maps will be provided so you are visible to students looking for help.
Space is limited so please register early. Sign up here before August 22, 2023.
Meeters & Greeters volunteers can select one of two shifts each day, the first from 7:45 – 8:30 a.m. and the next from 8:15 – 9:00 a.m. each day.
Learn more about Fall Orientation: https://news.umanitoba.ca/welcoming-all-new-um-students/