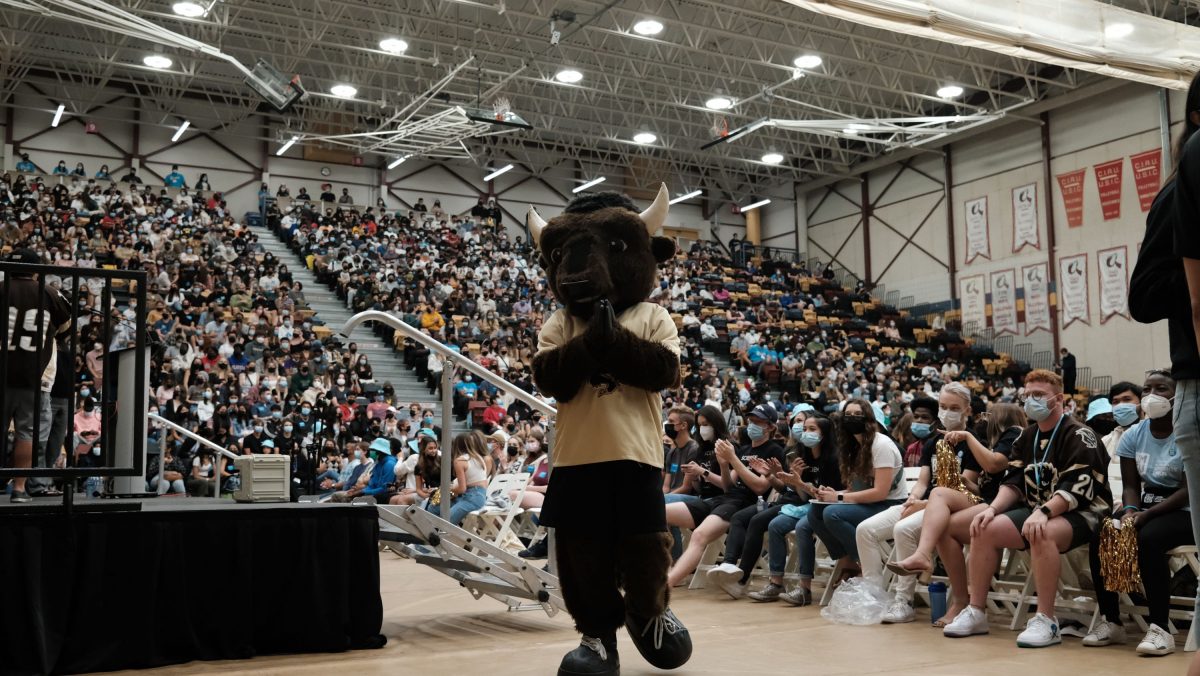 Welcoming all new UM students
UM Orientation events this summer for all new students
July 4, 2023 —
If you are a new UM student and starting this fall, or you started this summer, you're invited to participate in the many UM Orientation events we have planned for you. We are so excited to welcome all new Bisons to campus and we want to make sure you're prepared to start your studies in September.
You don't want to miss out on UM Orientation events.
Meet experienced students and future classmates. Hearing from students about university life will give you insight into what you can expect. It's a great opportunity to meet future classmates.
Get answers to all your questions. It's hard to know what information you're missing until you get to campus and see for yourself. UM Orientation will give you a chance to meet people who can give you the answers you need.
Gain confidence. UM is a big campus and may seem confusing at first, but exploring your future home away from home early will help make campus less confusing on your first day of classes.
Summer is a great time to connect on campus.
In person Campus Tours are running all summer long. Find out all you need to know about how to register.
Visit your Academic Advisor. All faculties have advisors who are ready and waiting to help you make plans for a successful year. They can answer all your most pressing questions, so make an appointment to see your advisor as soon as possible.
Starting July 18, UM Essentials will be ready for you! You must have your UM Net ID to log into this 8-module online training resource that will help you learn about UM. All first year students must complete UM Essentials.
UM Orientation events you don't want to miss.
Welcome to the Herd | August 9, 2023 | 3:30-8:00 p.m.
Spend the evening with us at Fort Garry campus! Bring your parents and supporters along so you can all learn about what to expect when you start at UM this fall. Take part in Campus Tours, sample lectures by some of our most popular professors, and learn how to Study Smarter, Not Harder. Mark your calendar for Welcome to the Herd!
Prep Week | August 28 – August 31, 2023
Prep Week is dedicated to showing all new Bisons everything you'll need to prepare for the beginning of the academic year.
August 28, International Student Orientation will offer programming specific to new international students.
August 29-31, Prep Week is for all new students. Participate in both remote and in person sessions that will further prepare you for the big first day!
Welcome Day | Sept. 5, 2023 | 9:00 a.m. – 2:30 p.m.
Join us for Welcome Day at Fort Garry campus! Join your Homeroom session at 9 a.m. then make your way to the Welcome Ceremony and Pep Rally at Investor's Group Athletic Centre to officially kick off your start at UM. Make sure to stick around for a Free barbeque lunch and Information Fair after the Pep Rally.
At Welcome Day student leaders, academic advisors and support staff will be available to help you get familiar with campus, highlighting valuable resources.
We're excited to once again welcome Brody Jackson, Morning Show personality from QX104, who will be hosting the Welcome Ceremony! You may also recognize his voice from his work as the Jets Game Host.
We're looking forward to meeting you and to helping you make the most of your first year! This is an exciting time for you and for the whole UM community, so we want to make sure you feel like you belong.
Visit UM Commons for everything related to the first year experience.